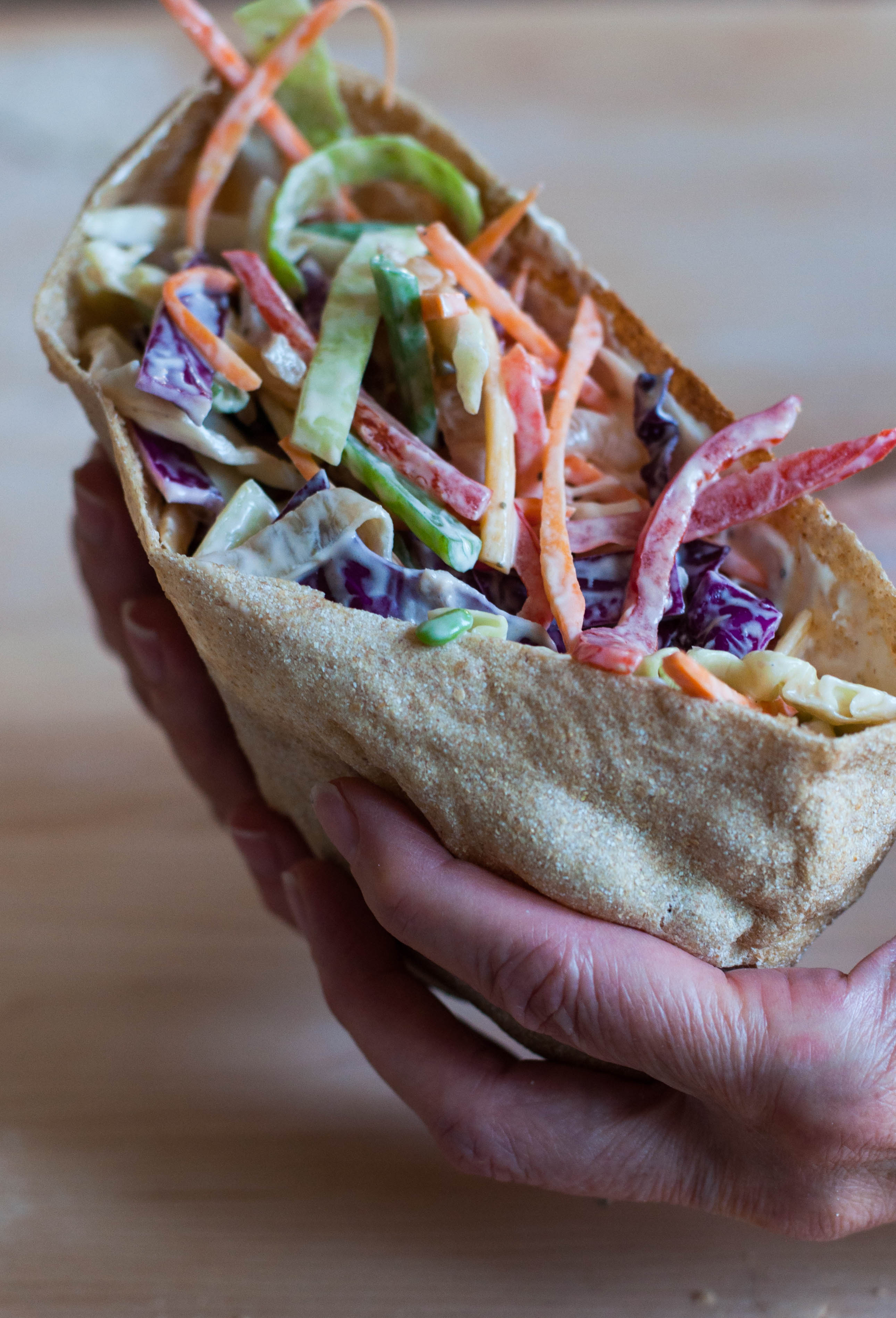 Ya know the noise you make when you get home from a long day and sink (or plop) your tired, weary self into your favorite chair (or maybe even the floor)?  Imagine me making that noise.  Imagine me still making that noise…
Let's start with a story about Instagram and end with me attaining deep, lasting inner peace.  (Visualize giant eye rolls).  Let's also eat some coleslaw right out of the fridge by the spoonful.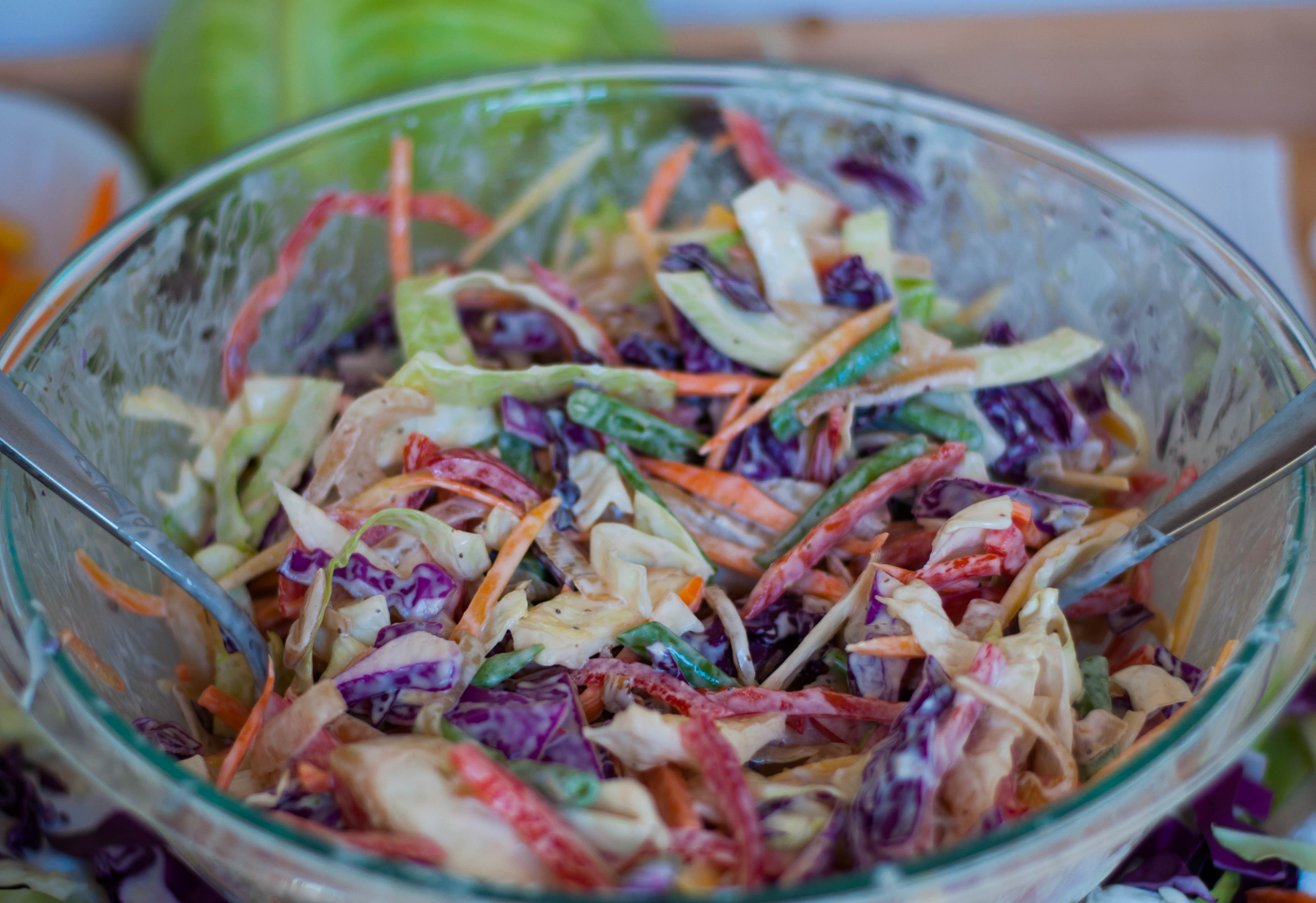 So, Sunday night I'm lying in bed, hanging out with my sister and I grab my iPad to see if anyone has posted any drool-worthy photos on Instagram.  The first image that shows up on my feed is my tomato on toast photo that I had posted to Instagram earlier in the day.  Still not having my sea legs with all the ins and outs of Instagram, I stare at the screen a bit perplexed.  "Oh shoot, did I accidentally upload it again!?"  Then I look closer and it looks like the image was posted by food52.  Huh?  How did they get my image?   Brain trust that I am, after several missed beats, I realized that my photo was being re-shared by food52!!!!!  HOLY COW!  Amidst a flurry of shock and excitement, I call out to my sister and we stare at the photo and caption and high-five about a zillion times!  We had a mini-party (missing only the pop and mess of an erupting champagne bottle) as we jumped around like little fools on my bed.  If you're thinking that is a rather uncool way to respond, oh well, I think being cool is overrated anyway.
What happened next was the most thrilling social media experience of my life.  Within seconds, hundreds of pop-ups showed up on my iPad with new followers and likes and comments and all sorts of internet love.  (Read my chocolate cake post to gain a deeper understanding of what a complete neophyte I am with social media.  I have had my Instagram account for a total of 3 weeks.)  Before I go further, I should probably give a nod to the coleslaw this post is supposed to be about.  These fresh farmers market peppers and cabbage had such great flavor.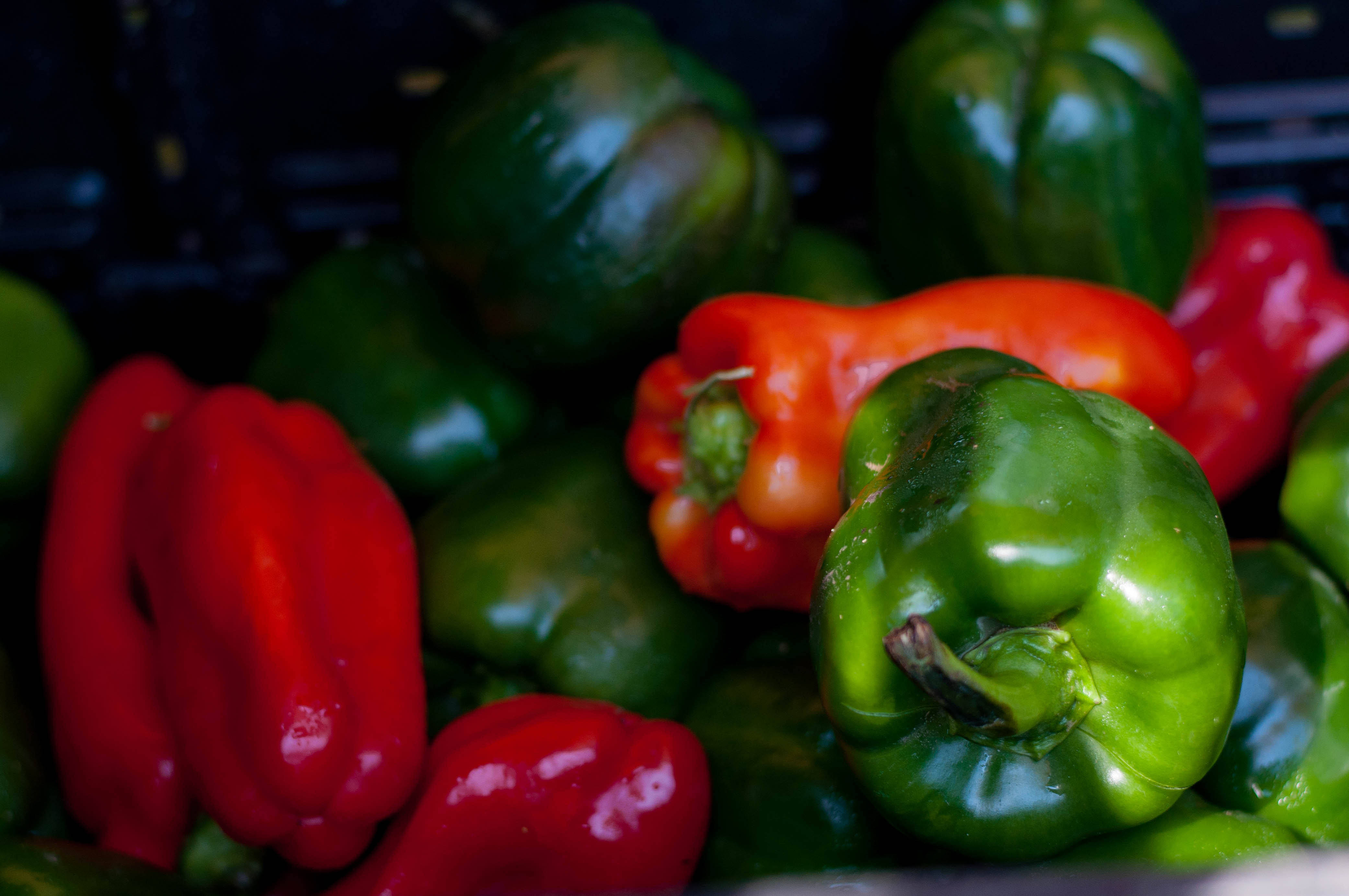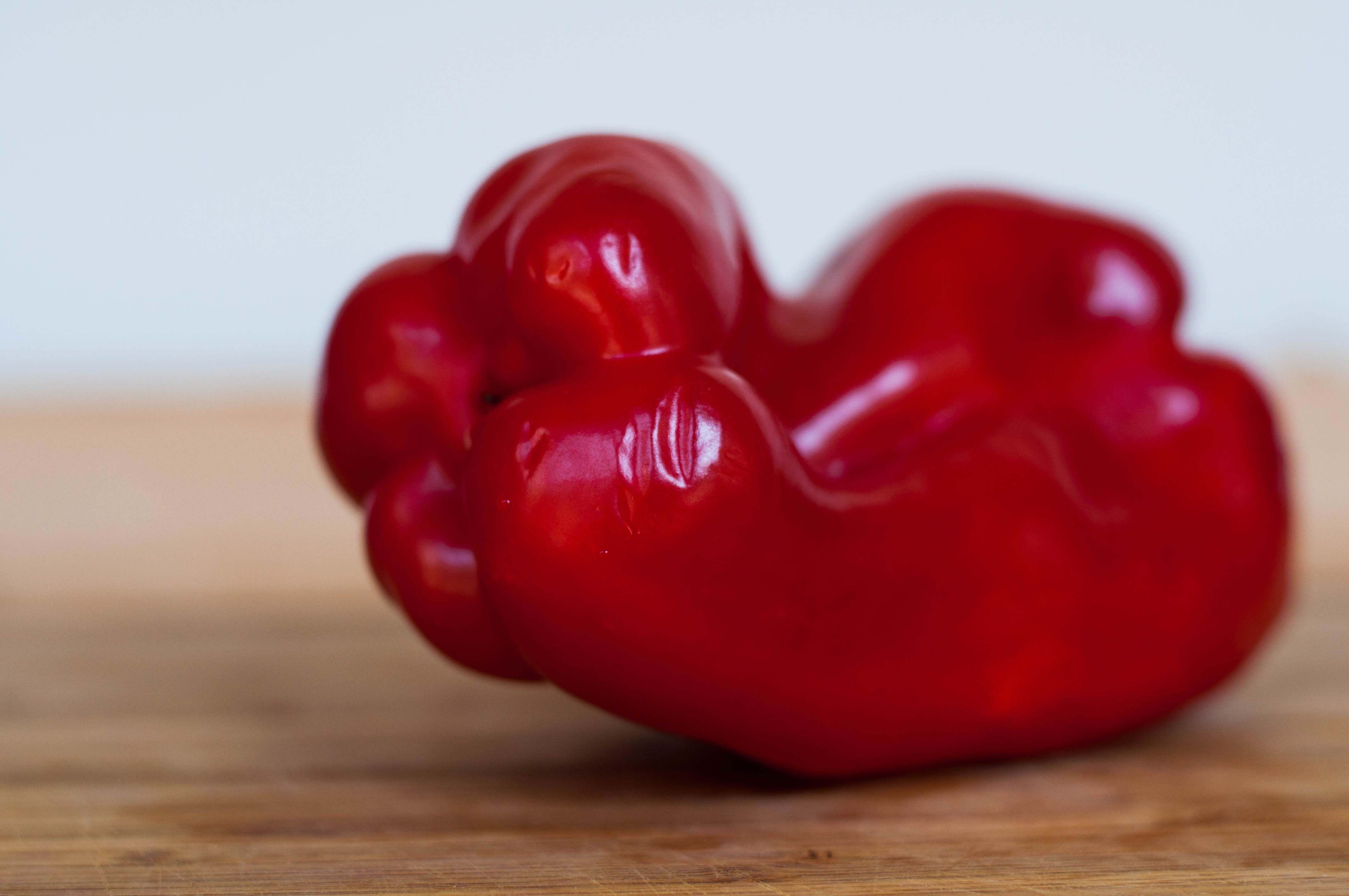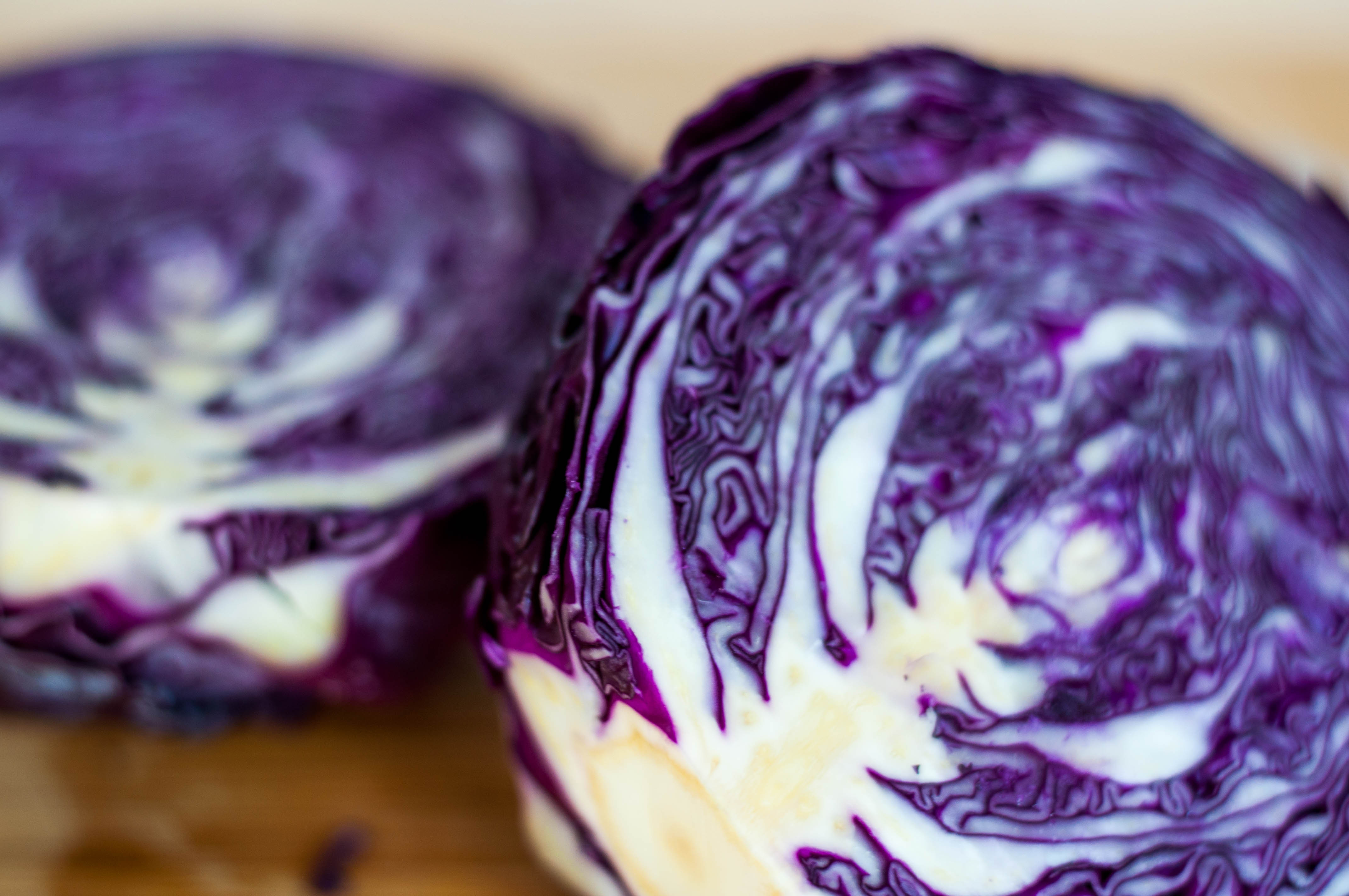 OK, back to our story.  Mouths agape, the two of us stared at my screen as more and more people responded to the image that food52 had re-posted.  As of right now, my photo has received 17,500 likes.  Whhhhhat!?  In my tiny little world, this is epically huge.  I cannot even conceive of 17,500 people, let alone that there were that many people looking at my photo and taking the time to tap that little heart.  Not to mention all of those wonderful people who started following me, or commented on my other photos.  Mind blown.  And feeling very grateful.
This was all very wonderful and exciting.  But the next morning, I really had to laugh at myself.  What had been such a huge success the evening before, had already started to wear off in the morning.  Here's a look into my inner world: It's not such a big deal.  This obviously happens a lot in the world of social media.  Stop getting so worked up about it.  And all that type of chatter.  Which on one hand I completely agree with.  It's not that big of a deal, but it's also not that big of a deal that it's not that big of a deal.  Let me clarify what I mean.  There are two games that I have played in my life that I still unfortunately bounce between:
Game 1:  Where I look to evaluate myself, compare myself, and rate myself against others and either win, lose, or get rained out.
Game 2: Engage in life with the intention to express what is there for me to express, when it is there for me to express it.  Put bluntly – be me and let the chips fall where they may.
From where I stand, the comparative, rating-game is joining the rat-race and the express-yourself game is the road toward peace and well-being.  The kind of peace and well-being that lasts longer than the two-second high I get from someone liking my Instagram photo.
Of course I want to be liked.  I want my blog to be a big success and reach lots of people.  I want this space to add value to other people's lives.  I want all of those things, but I don't want to play the "LIKE ME!" game.  I don't want to spend any time in another person's head trying to figure out what would get them to like me.  Or rather, what would get me to think that they liked me.
The thing that adds value to my life is when others inspire me to search out deeper and more genuine expressions of myself.  This in turn has me share myself more deeply which opens up the possibility that others can see themselves in what I am sharing.  I want to be, express, and share myself in the most honest and complete way that I have access to.  All in the hopes that I can pay forward the massive contribution made to me by those who inspired me by simply being themselves and expressing themselves in their own unique way.
One of the bloggers in the food community who I think is really great at doing this and expressing herself in a way that gets me to see a fuller, more real version of myself, is Jessie from Faring-Well.  I have found her posts to be filled with personal insight and a type of self-expression that speaks to me and has me want to bring more and more of myself to the world and to this space.  So, thank you Jessie.
I am not doing a very good job talking about this delicious coleslaw.  So I will pause again to share some photos.  The coleslaw is creamy and rich, with a touch of tang from the yogurt dressing.  The flavors and fresh crisp of all the vegetables are divine.  I sautéed the onion to add a touch of sweetness.  I think you're going to love it.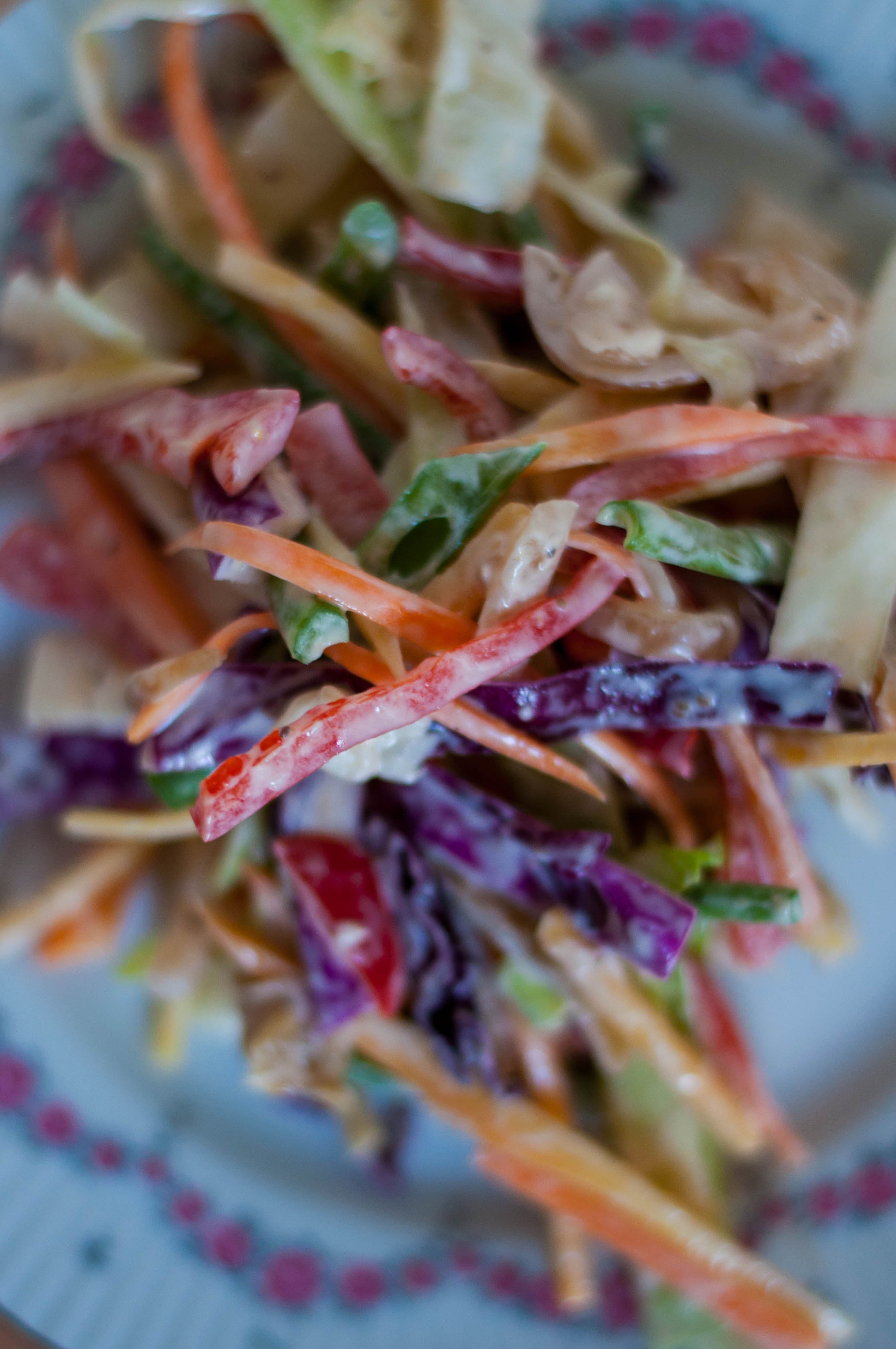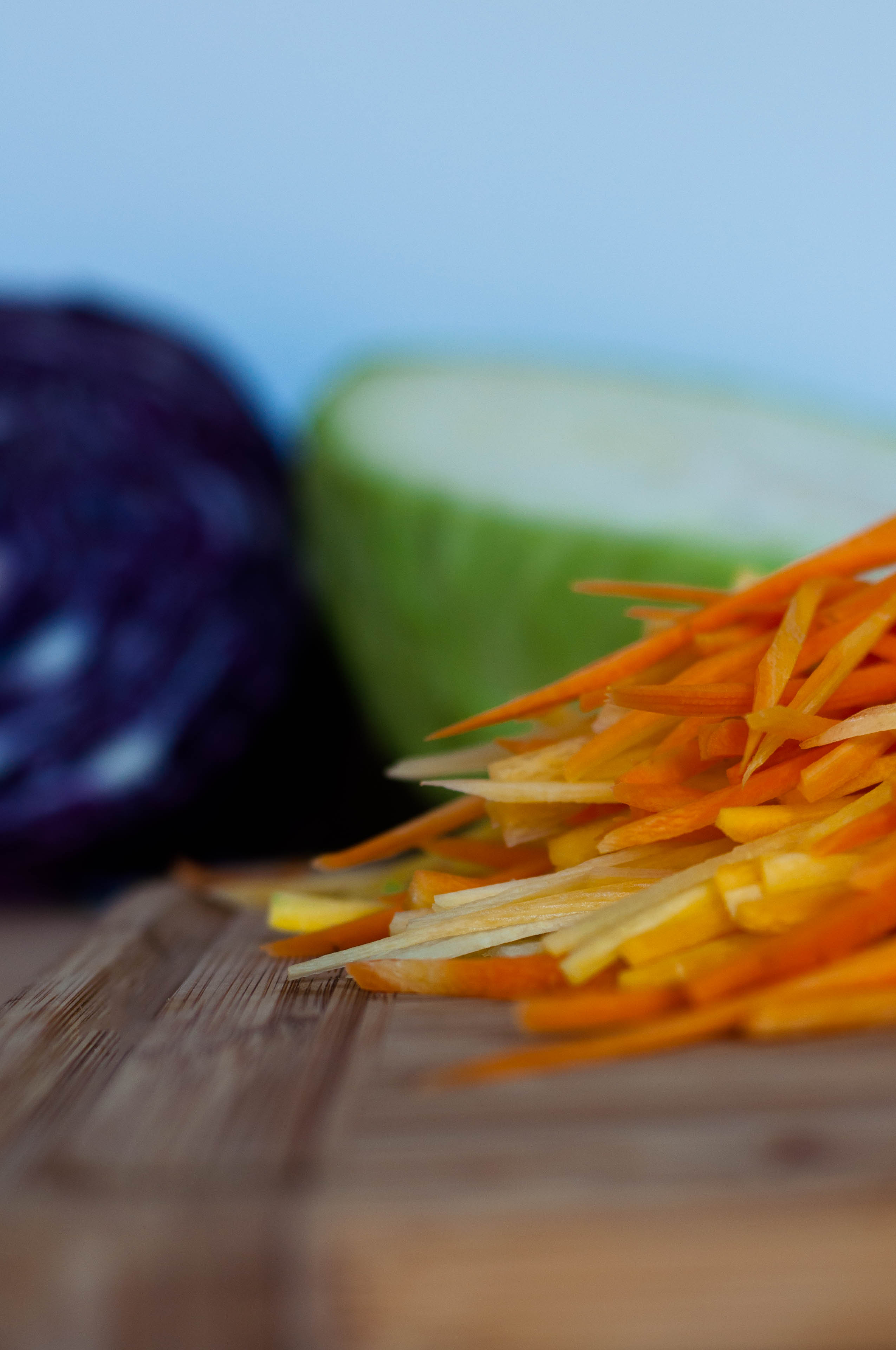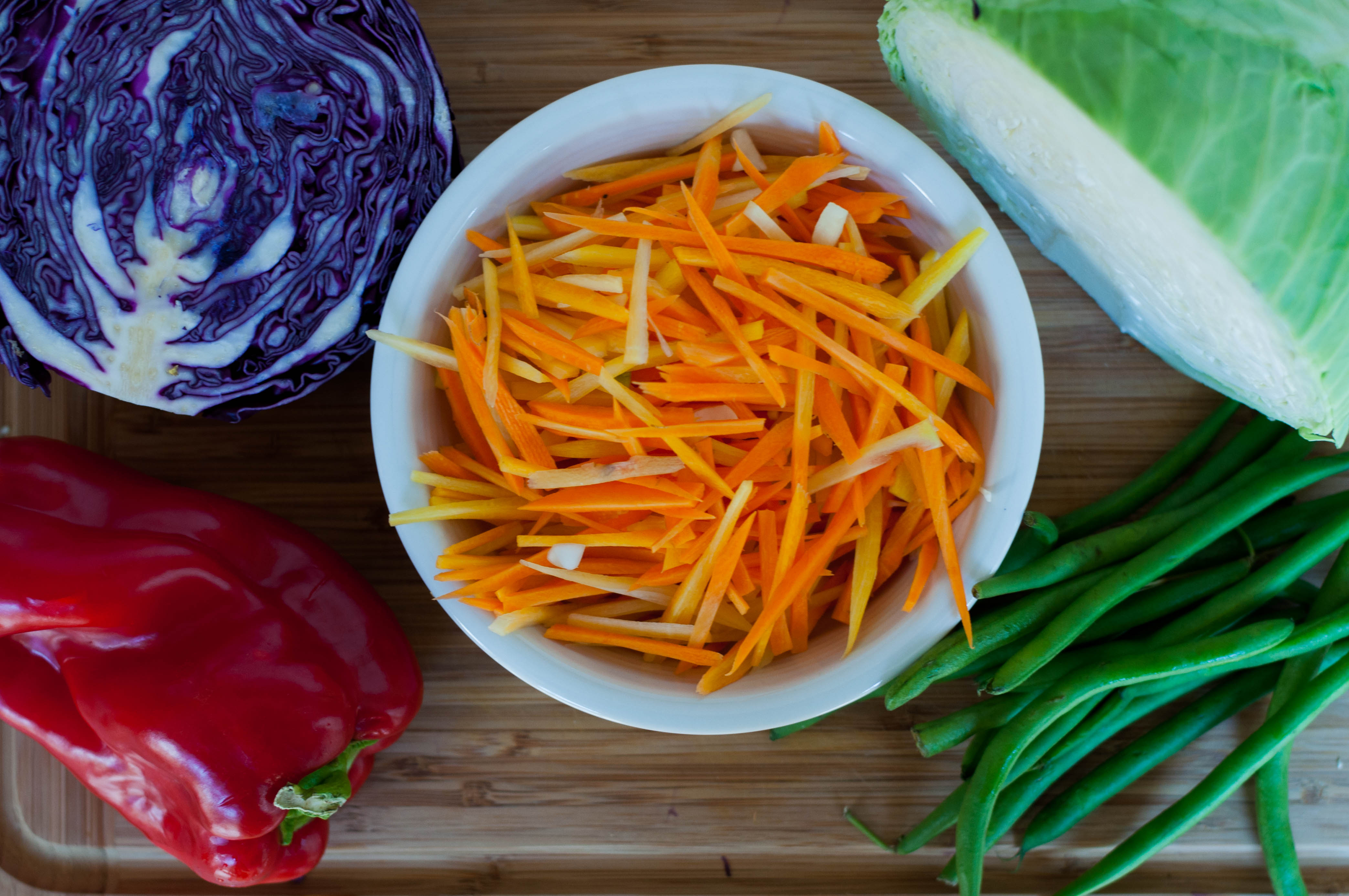 When I got all of those likes from the food52 post, I could feel my brain shifting into the rat- race model.  And suddenly, all of the little things I was enjoying about expressing myself through this blog and the relationships I was forming with other bloggers, were seen through a different lens.  A comparative lens.  A suck-the-joy-out-of-my-life lens.
That mountainous sigh mentioned above was my way of expressing the gear-turning that's been going on in my brain.  The Instagram bonanza sparked a part of my thinking that I need to make sure to keep in check.  The sigh was also filled with the challenge that working full-time and running this blog is creating.  It is pushing me up against what I had previously considered my limitations.  My brain feels full.  Really, really full and I don't know where the pressure release valve is.  Strangely enough, writing these posts really helps me calm and center myself.  The thing that throws me the most off balance is all of the stuff I am trying to figure out in order to promote the blog, which I really have no idea how to do.  None.  And it is difficult to balance promoting my blog and steering clear of the "LIKE ME!" energy that is so toxic.
I think for now, I am going to take a chill-pill on the blog promotion, which was basically me aimlessly searching the internet and coming up with no answers, and focus more on what I love: writing and sharing my recipes and thoughts and forming relationships with other bloggers that I find inspiring.  That's all for now.  Enjoy the coleslaw!
Phew, now that I have gotten all that out of the way, I can go check my Instagram account to see how many people like me (insert all applicable emoji).
~ Kathryn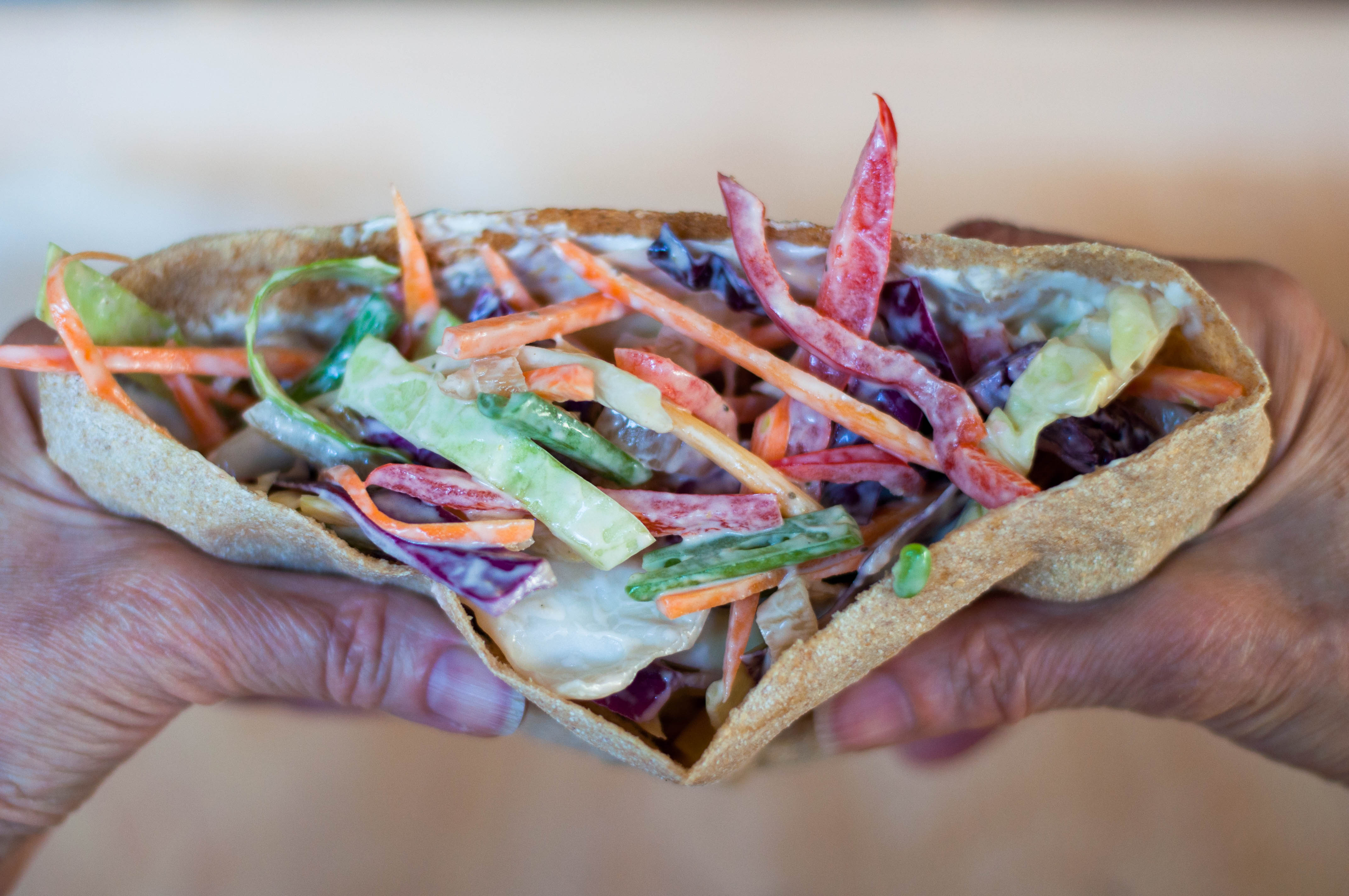 Farmers Market Summer Coleslaw Stuffed Pitas
Ingredients
For the Dressing:
½ Cup Vegenaise, or substitute your favorite mayonnaise with varied results
½ Teaspoon mustard
¼ Teaspoon celery seed
½ Tablespoon Apple Cider Vinegar
2 Tablespoons plain greek yogurt
½ Teaspoon maple syrup
Pinch of salt
For the slaw*:
7 Cups chopped mix of red and green cabbage (about ¾ worth of one medium-sized cabbage)
2 Cups julienned carrots (abut 10 small to medium-sized carrots)
2 Cups julienned red bell pepper (about 1 large-sized pepper)
1 Cup chopped green beans
1 Cup diced and sautéed onions (about one medium-sized onion)
For the homemade pita bread:
Instructions
Combine all of the dressing ingredients in a bowl and mix well. Taste and adjust flavor as needed.
Chop all of your vegetables and sauté your onion.
Mix all the vegetables together in a large bowl.
Pour ½ your dressing over the slaw and mix thoroughly. Continue adding dressing until you reach the right balance. Reserve a little bit of the dressing to spread inside your pita. Or make extra dressing. It's really good; you might want some to dip in!
Slice your pita in half and warm in the toaster for a crispy pocket, or for a soft pocket, warm in the microwave covered with damp paper towel for 15-20 seconds.
Spread dressing on the inside of the pita and fill with coleslaw.
Layer in some grilled chicken for an additional taste sensation.
Notes
*Measurements are approximate. If you add more or less than what I have specified, you will just have to add a little more or less dressing to get the perfect mix for your taste.