Oh. My. God.
It's better than it looks and I am desperately depressed that I have already finished eating it!  Pick up your jaws, I did not eat it all myself!  But I did want to…I might have to pop another into the oven before finishing writing this post.  Seriously, I'll be right back.
This is drop your fork on the counter, shake your head, and close your eyes, good.  I would love to take all of the credit for this cake, but I can't take any.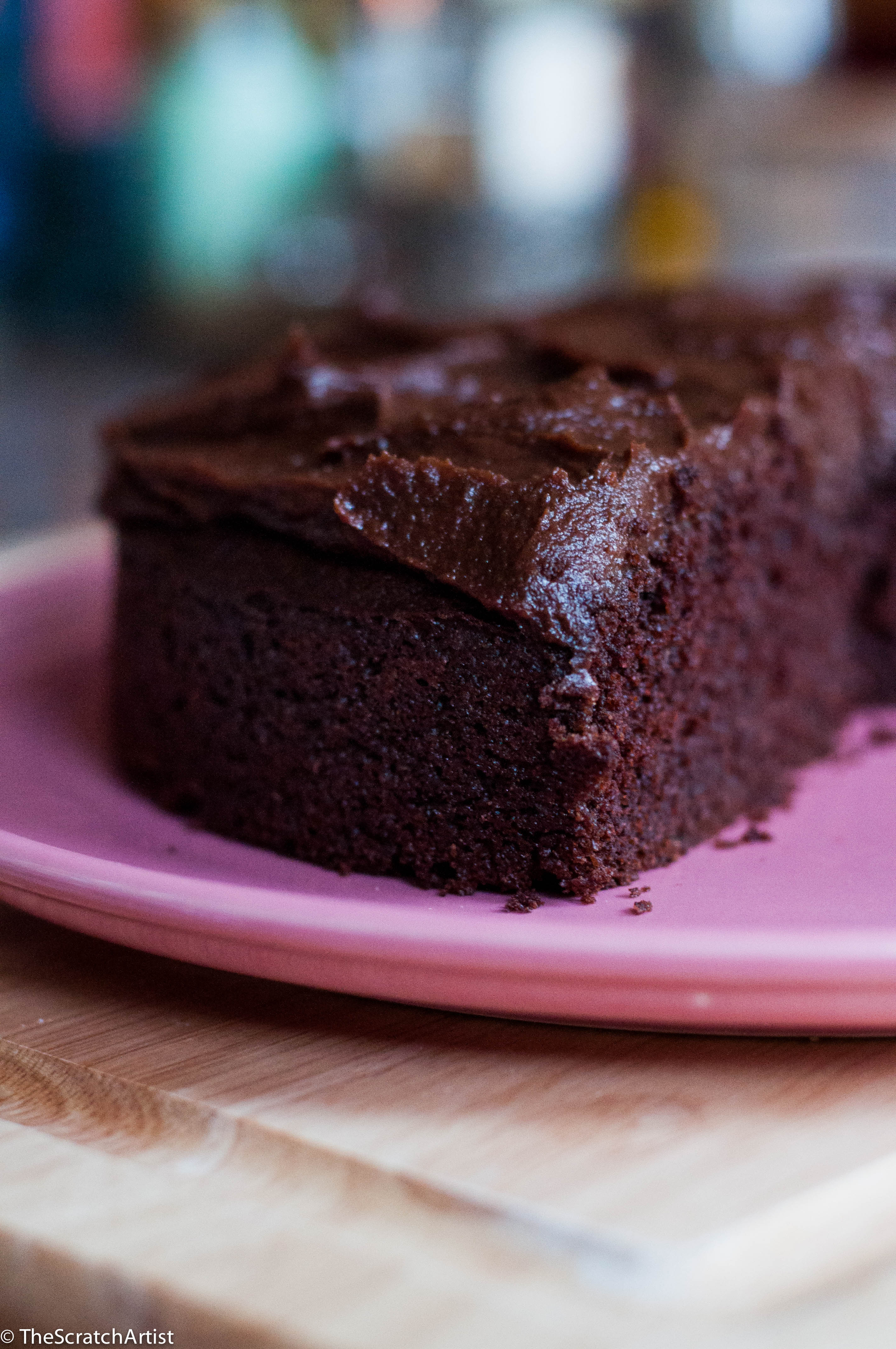 After receiving Sarah Britton's new cookbook, My New Roots, which is already becoming one of my favorite cookbooks, I was inspired to make everything.  She has done such an incredible job.  And as you leaf through the pages the experience is like she has reached out her hand and led you into her kitchen.  So, so lovely.
I have a tradition of writing in all of my cookbooks.  I like to make little notes, tips/tricks, and any changes I have made to the recipe.  My cookbooks become like a personal diary.  Whenever I find old cookbooks that are written in, I feel deeply connected to the person who owned it, and it is like I am holding an heirloom; it is something very personal.  Like a handmade quilt.  The point of sharing all this is that Sarah's cookbook is so beautiful and the images are so gorgeous that I haven't been able to bring myself to write in it yet.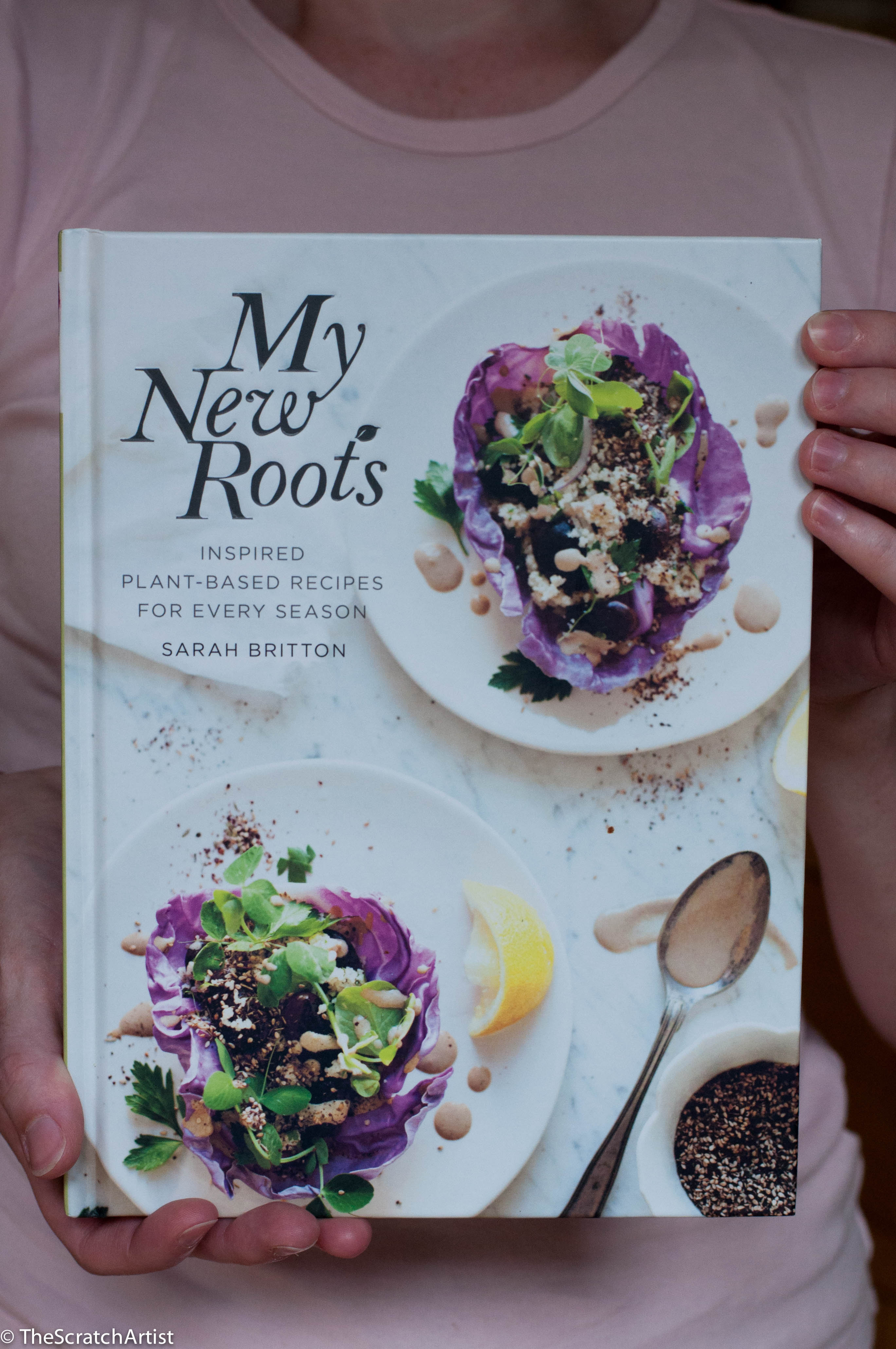 After pouring over every page, at the top of my "to make" list was her blood orange cake.  I have been wanting to get into cake baking recently.  For obvious reasons.  Cake.  And what better way to dive in than a spelt flour, four-tier cake developed by Sarah?
Sarah's cake has two chocolate layers and two blood orange layers all fused together with a luscious chocolate frosting.  I didn't have any blood oranges or 7″ spring-form pans to make the precious little cake layers that she uses to make this cake, so I made a one-layer chocolate cake and covered it in her incredible frosting made from dates (I added almond butter to the frosting because, yum!).  This was a luscious alternative and is now my go-to chocolate cake recipe when I need something SUPER chocolatey and super moist and just iconically cake-y.  I swooned for the first twenty-four hours after making this cake, during which time I might have eaten a touch more cake than was absolutely necessary to fuel my daily activities…just a touch.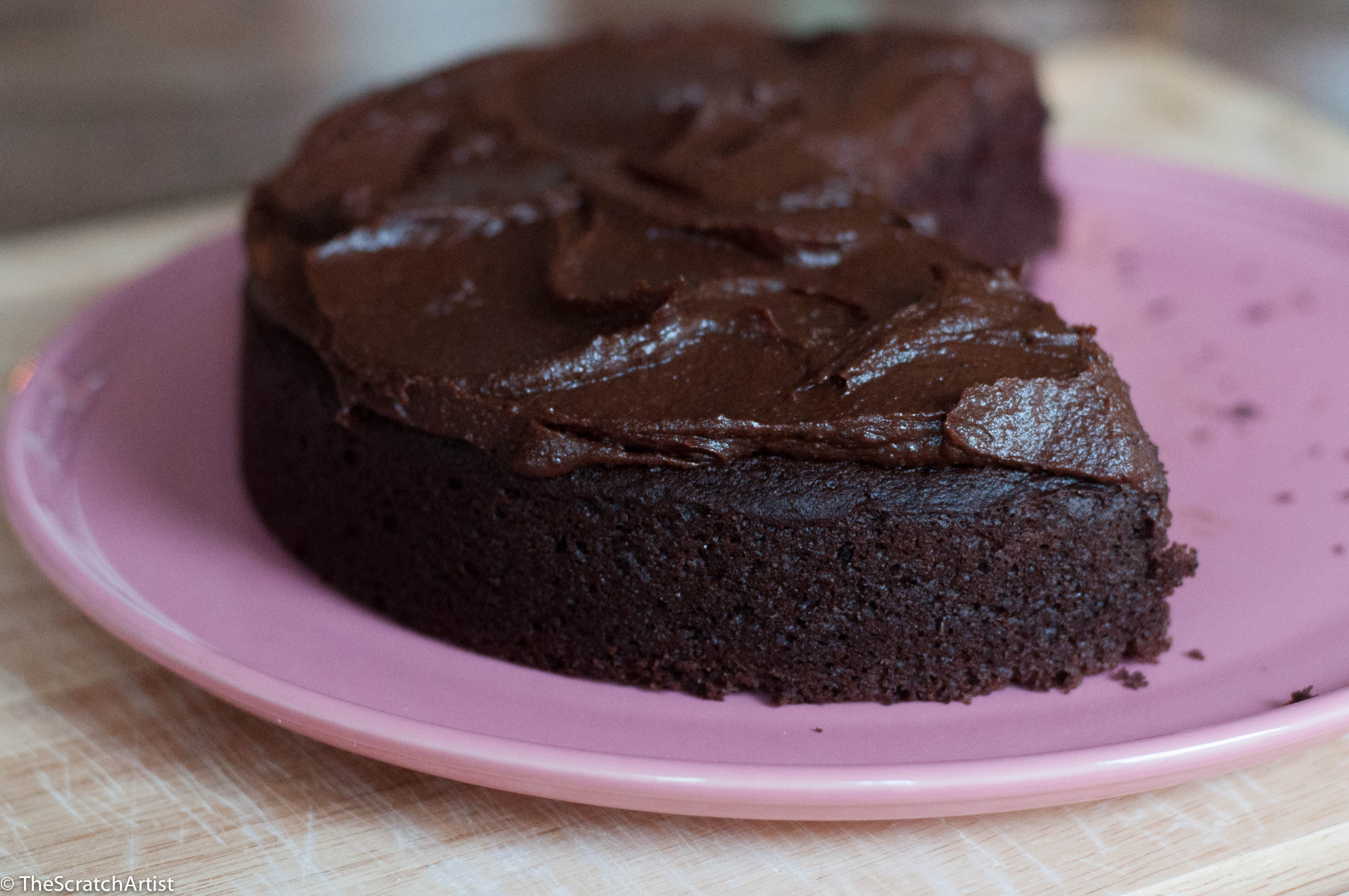 This recipe is a little delayed in coming to you.  If your inbox has been a little light on great food recipes, blame me.  The time that I usually spend putting these posts together was spent trying to learn the labyrinth that is Instagram.  My savvy with all things related to social media is comparable to Michael Keaton's third clone from the movie Multiplicity (go see it!).  There is square one and then there is the space before you even break the crease of the game board to lay it out on the coffee table.  You know, when you are deciding whether you are even going to play the game.  That's where I am.
Personally, I don't have a Facebook, Twitter, or any kind of social media account.  This blog has made me take a much closer look at this world and I have been gingerly dipping my toe in and cringing, waiting for the swamp monster to gobble me up.
I have had a pretty biased point of view when it comes to social media.  And when I say social media, please understand I have no idea what I am talking about.  Social media has been the catchall phrase for me to label a condition that I see in the world as unworkable.  As in, ughhh social media.
In waiting rooms, at restaurants, at the grocery store, walking in the park, by the beach, when I see people's heads riveted on their phone screens, I get angry.  I want to scream, look up!  Connect with the world around you!  But I am starting to realize that my bias and my black-and-white way of seeing social media is not only limited, but pretty staunchly judgmental.  Ahhh yes, my two favorite ways of being: Limited and judgmental.
On my Contact Page I wrote about the fact that I don't use social media.  My intent at the time was to create a following of people interested in what I was saying and producing in this space because they were REALLY interested.  I didn't want to accumulate "likes" or hearts or whatever it is that you get from all the various platforms, without people really sitting down and engaging with my material and seeing if it was a fit for them.
Simply put, I want to increase the frequency of meaningful engagements with my website.  No different from what we all want in life in general, whether it be in-person contact, email, social media, whatever.  We all want connection and in my book, connection occurs when our hearts are involved and when we are expressing our genuine selves.  My fear of using social media to promote my blog was that I would gain an audience that was not actually connecting with my material, but rather seeing it for a fleeting moment and perhaps hitting the "like it" button without really engaging with and relating to my material.
Horror of horrors, I was wrong.  Completely wrong.   What can I say?  It's happened before and it will happen again.  As I continued exploring what other bloggers were doing on social media, I saw that there was real engagement occurring.  Meaningful stories and heartfelt exchanges were occurring.  Insightful and well-thought-out responses were shared.  All the time?  No.  But they were there.  And I was looking for them.  In fact, there is a beautiful community of people that I very much look forward to learning, growing, and sharing amongst, who are steadfastly contributing wisdom, challenges, dreams, and of course great food.  I appreciate all that has already been shared and built, so that when I finally arrived I walked into a thriving community of wonderful, intelligent, creative, and contribution oriented people.
What occurred to me, and ultimately caused me to shift my perspective, was that in the social media world, just like in any other area of life, there are pretentious and obnoxious jerks.  But if I were to decide to stop participating in human conversation because some people are pretentious, ignorant, hateful, and self-righteous that would be pretty silly, and frankly, cutting my nose off to spite my face.
Of course there are some really negative and unattractive elements about the social media world, but there are also many deliciously wonderful, sweet, intelligent, engaging elements.  And just like in my offline life, where I choose where to put myself and the way I want to engage, so goes for this world.
Perhaps I am desperately behind the curve.  But, I am happy to be here now.  And I look forward to engaging deeply and fully using these new (to me) platforms.
I guess that was a really long way of saying you can follow me on Instagram now.   Sheesh…talk about an over-sell.  Also, if you make any of my recipes and want to share a delicious photo, you can tag it #thescratchartist that way I can see what you created and we can have a nice moment together.  It will be nice; try it.  I just learned all of that fancy Instagram lingo this week, boo-yah.
And without further ado, here's the cake recipe that will make you a favorite wherever you bring it, or that you will eat with a fork, right off the cake plate, all by yourself while watching re-runs (no judgements).  It is very slightly adapted from Sarah's recipe, which can be found in her new cookbook, My New Roots, which you should definitely buy a copy of.  Thank you Sarah for yet another life changing recipe.
~Kathryn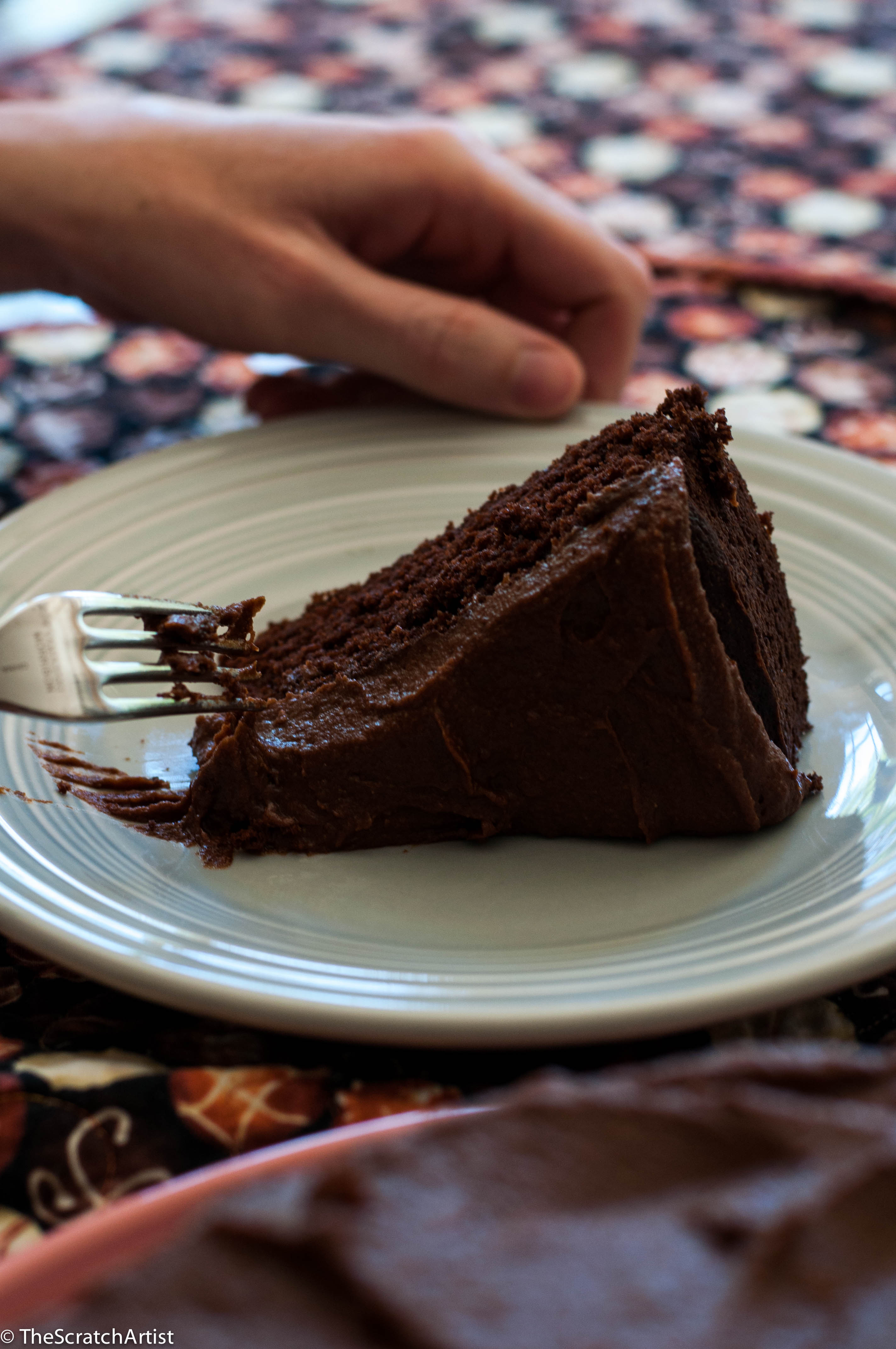 Spelt Flour Chocolate Cake with Date Frosting
Ingredients
For the cake:
2 Cups whole spelt flour
½ Cup unsweetened cocoa powder
2 Teaspoons baking powder
1 Teaspoon baking soda
½ Teaspoon fine sea salt
1 Cup maple syrup
1¼ Cup almond milk (you could substitute rice milk here)
6 Tablespoons coconut oil, melted
2 Teaspoons vanilla extract
1 Teaspoon apple cider vinegar
For the frosting:
2 Cups pitted Deglet dates (soaked in warm water to soften if they are hard)
¼ Rounded cup raw cacao powder
¼ Teaspoon fine sea salt
½ Cup almond milk (or rice milk)
2 Heaping tablespoons of almond butter
Instructions
Preheat oven to 350F.
Oil an 8" round cake pan.
Sift together spelt, cocoa powder, salt, and baking soda & powder. Stir together to create a uniform mixture.
In a separate bowl, whisk together maple syrup, milk, melted coconut oil, and vanilla.
Pour your wet ingredients over your dry ingredients and gently whisk out any lumps.
Add your apple cider vinegar and quickly whisk it into the batter.
Pour your batter into your prepared pan.
Bake for 50 minutes or so. No two ovens are the same. Once a toothpick inserted in the center of the cake comes out clean, your cake is done.
To make the frosting:
Add your dates, cacao powder, and salt to your food processor. Blend until small bits remain, then slowly add your almond milk with blender running. Add your almond butter and blend until you have thick and smooth frosting. If the frosting is too thin, add more almond butter. If it is too thick, add more almond milk.
Spread your date frosting on your completely cooled cake. Grab a fork and dig in!