Ohhhhhhh mama!  Peanuts + roasting + food processor = more please!  I blended up a batch of this peanut butter, and I only had half a jar left by the time I was putting it away.  And NO, I wasn't the only one eating!  The sound of the blender going has a way of drawing everyone in a ten-block radius to my kitchen.  I just hand out the spoons.
THIS IS SO GOOD!  It really doesn't make sense that it would be this good.  It's just peanuts and salt after all.  But oh my goodness.  I spend my nights dreaming of blended peanuts, and the idea of spreading them over freshly baked bread gets me to jump out of bed in the morning (Ok, ok there is a touch more to my life than this peanut butter, but I'm not entirely sure why I bother with anything else).
It is delectably warm, smooth, and luscious straight from the food processor.  Don't miss licking out the bowl (once the blade is removed)!
I could have titled this blog, The Peanut Butter Artist.  Except I don't do anything particularly artistic with peanut butter, unless shoveling spoonfuls into my mouth all day could be considered some kind of performance art.  To quote Mel Brooks, "You can't get that job."  If I were to make a list of foods that challenge my manifesto of "smart eating," peanut butter would be #1, 2, 3, 4, 5…thru 10!  Did I really just use the word manifesto?  More on this below.  Freshly made peanut butter is even more challenging.  Enough is never enough.  My brain does not seem to be able to compute full & satisfied, when peanut butter is on the menu.  Eventually my stomach does the proper computations and I HAVE to stop.  The freshness of this is what makes it so great.  I don't entirely know how to classify the taste, maybe "just picked" says it.  This irresistible creamy delight has that, just-picked-an-hour-ago, flavor. Mmmm Mmmmm Mmmmm!  I can't say enough good things; just go and make this!

Nothing But The Peanuts Peanut Butter
5 to 8 minutes to blend 2½ cups of peanuts equates to 1 cup of peanut butter
Ingredients
Raw or roasted whole peanuts (unsalted)*
Sea salt
Instructions
If you are using raw peanuts, roast them first.
Add roasted peanuts to the food processor and use the puree function to blend. It is going to be LOUD (seriously LOUD), so warn any bystanders.
Puree for approximately five to eight straight minutes until the peanuts liquify (the peanut butter should be pourable). You might need to stop the machine and stir the partially blended peanuts with a spoon to redistribute everything properly. Make sure to unplug it first!
When the peanuts start to turn into a paste-like consistency add in some sea salt. How much salt to add is completely a personal taste thing. I like it salty. If you are not sure, add a little bit at a time and taste before adding more.
Don't stop blending too soon. I added photos of how the peanuts change throughout the process. You can see they eventually liquify. Don't lose faith, your peanuts will get there.
Once your peanuts have liquefied taste the peanut butter again to make sure it is salted to your preference. Add more salt if necessary.
The final step is the most important: spread this on everything you eat in the next 24 hours.
Notes
*I personally don't roast my peanuts. I buy my peanuts already roasted from Whole Foods. There is a lot of information on the web about the safety of raw peanuts. It is a bit of a controversial issue. As a safety precaution, and so I don't have to worry about properly cooking them, I prefer to buy already roasted peanuts. As an experiment, to try dark roasted peanut butter, I re-roasted the already roasted peanuts that I bought at 350F until they got deep brown (about 10-15 minutes). Turns out, I prefer light roasted.
If you under-salt, you can always add more at any time. Just shake some over the top and mix it in with a knife. This works with any and all toppings, just mix em' in! I chopped some peanuts by hand and added them to the puréed peanuts to make chunky butter.
We leave the peanut butter out on the counter and finish each batch within several days. If you need to store it for longer, I would suggest refrigerating it. I don't know precisely how long ground peanuts will stay good. We always eat the peanut butter immediately, so I don't know what the shelf life would be...probably no different than the store-bought plain (no additives) peanut butter varieties.
I made my sister two generous spoonfuls of this peanut butter, microwaved for 30 seconds, then topped with pecans, walnuts, chocolate chips, and peach jam.  I am well-liked in my household, and I don't think it's my personality.
UPDATE: This is now a staple in our household.  We have completely converted to homemade peanut butter.  Initially, we still enjoyed the store-bought peanut butter (we bought the kind that was just peanuts where you have to mix the oil back in).  But after a few weeks of having the homemade variety, I strongly prefer it.  This is a long way of saying that if you make it the first time and don't LOVE IT, try it again.  It could take a moment or two for your tastebuds to acclimate to the fresh peanut butter flavor if you are used to eating a store bought variety.  If you currently eat a peanut butter that has ingredients other than peanuts, like sugar, it will probably be a longer adjustment period.  If you need to, you can add in maple syrup, date paste (made by blending dates), or other sweeteners of your choice.  Try it first without adding anything because it is truly EXCELLENT just as is.  I could eat a jar in a day, e-a-s-y.  But I do not even want to think what my intestines would feel like!  Too much information?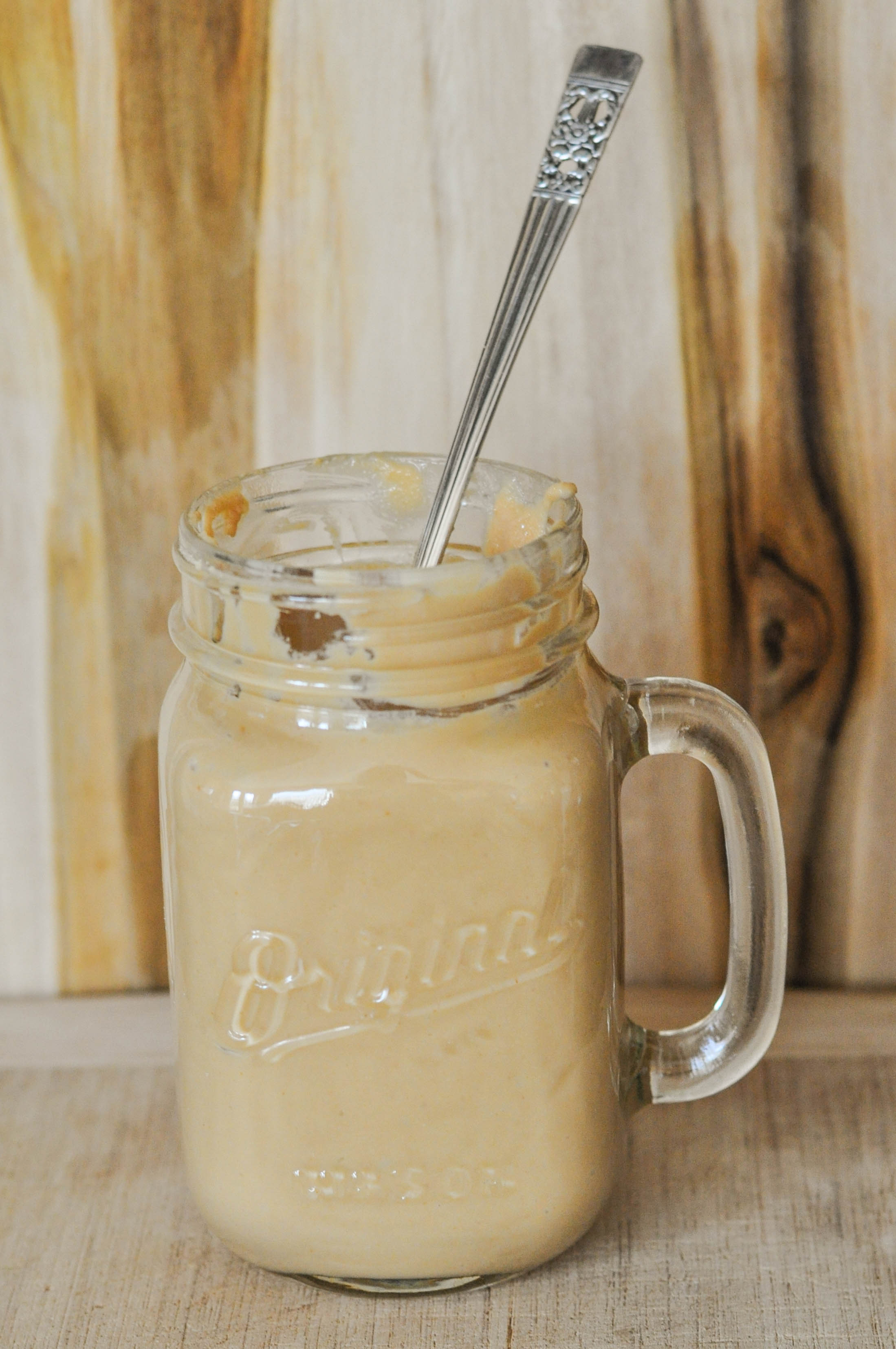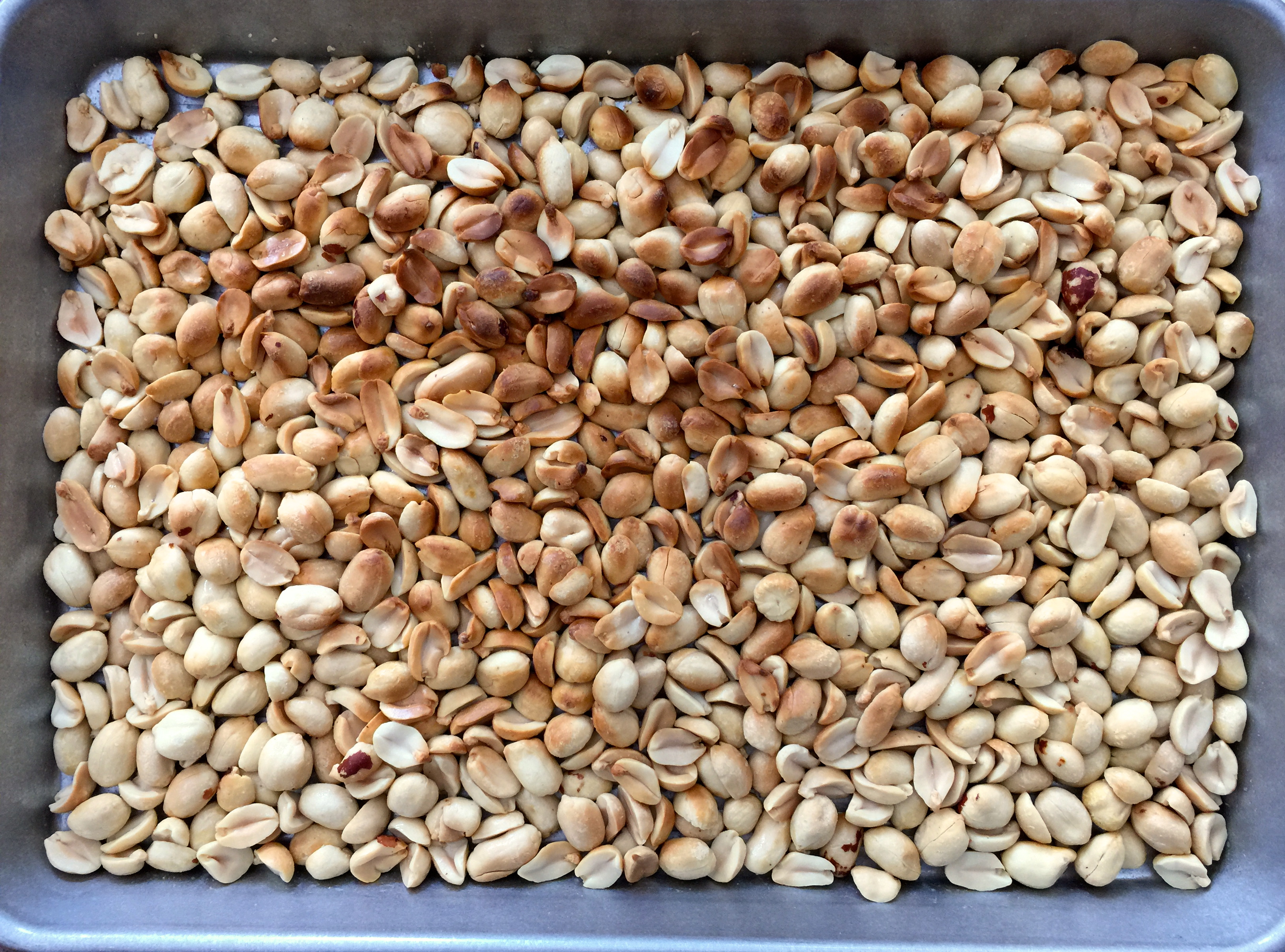 From a health and weight management perspective, I don't want to jest about being uncontrolled around food.  I intensely love peanut butter and balancing eating the right amount for my weight and health and also an amount that doesn't feel restrictive has been a challenge.  However, I come back to what I have said in previous posts…I trust myself.  When I really listen, the discord and upset goes away and I am able to eat what I consider to be the right amount.  Sometimes it's a lot and other times it is very little or none.  The key here is, it balances out.  When I tried to restrict my intake and stick to a "program," I was miserable.  This eventually led to decisions that weren't right.  Restricting myself one day produced over-indulgence the next, which was not the right approach for me.  Eventually the want for more got satisfied, but because I had held myself back so staunchly I ended up eating more than what would have truly satisfied me in that moment.  I was eating not only for the moment but all the prior moments when I had restricted myself.
The result of listening to myself has been a balanced and satisfying experience.  Here is where I have found the greatest challenge: continuing to listen to myself.  I listen and it works, and then, because the way I am eating, the way I'm feeling, and my weight are all working in harmony, I relax my vigilance, and then everything stops working as well.  When I try to force myself into a plan or a set way of doing things, it never works.  My diet needs to align with how I feel that day, that moment, otherwise I am dissatisfied and either feel completely restricted or out of control.  As with all things, it is an ongoing process that demands respect and the constant openness to learn and pay attention.  It takes time, energy, and dedication.  There are no easy fixes and simple one-size-fits-all solutions.  If there were, then there wouldn't be so many people struggling with the dynamics of weight (whether high or low) and eating healthily.