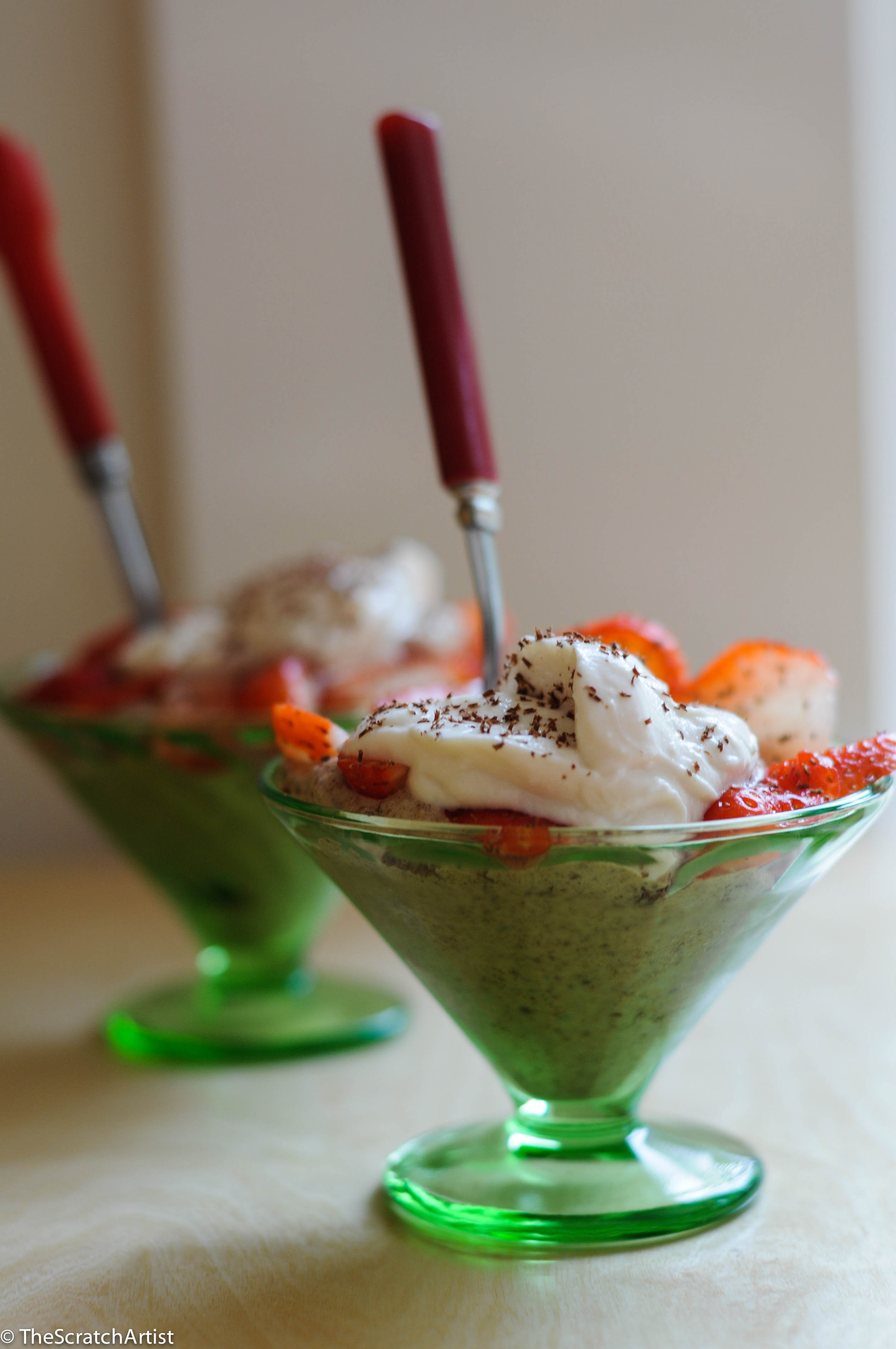 Not to get too 90's on you, but this "ice cream" is The Bomb…yo.  Hehe, couldn't resist.  Admittedly, it doesn't take much to make ice cream – The Bomb.  It is quite naturally Bomb-like…you would have to work pretty hard to screw it up.
BUT………
This is banana ice cream!  Bananas folks, bananas.  If you are like me, you haven't fully gotten this yet.  The "ice cream" is made from bananas!  No heavy cream, No dairy, No sugar, No corn syrup, No eggs, No nothing but BANANAS!  Say, what!?  You heard me, bananas!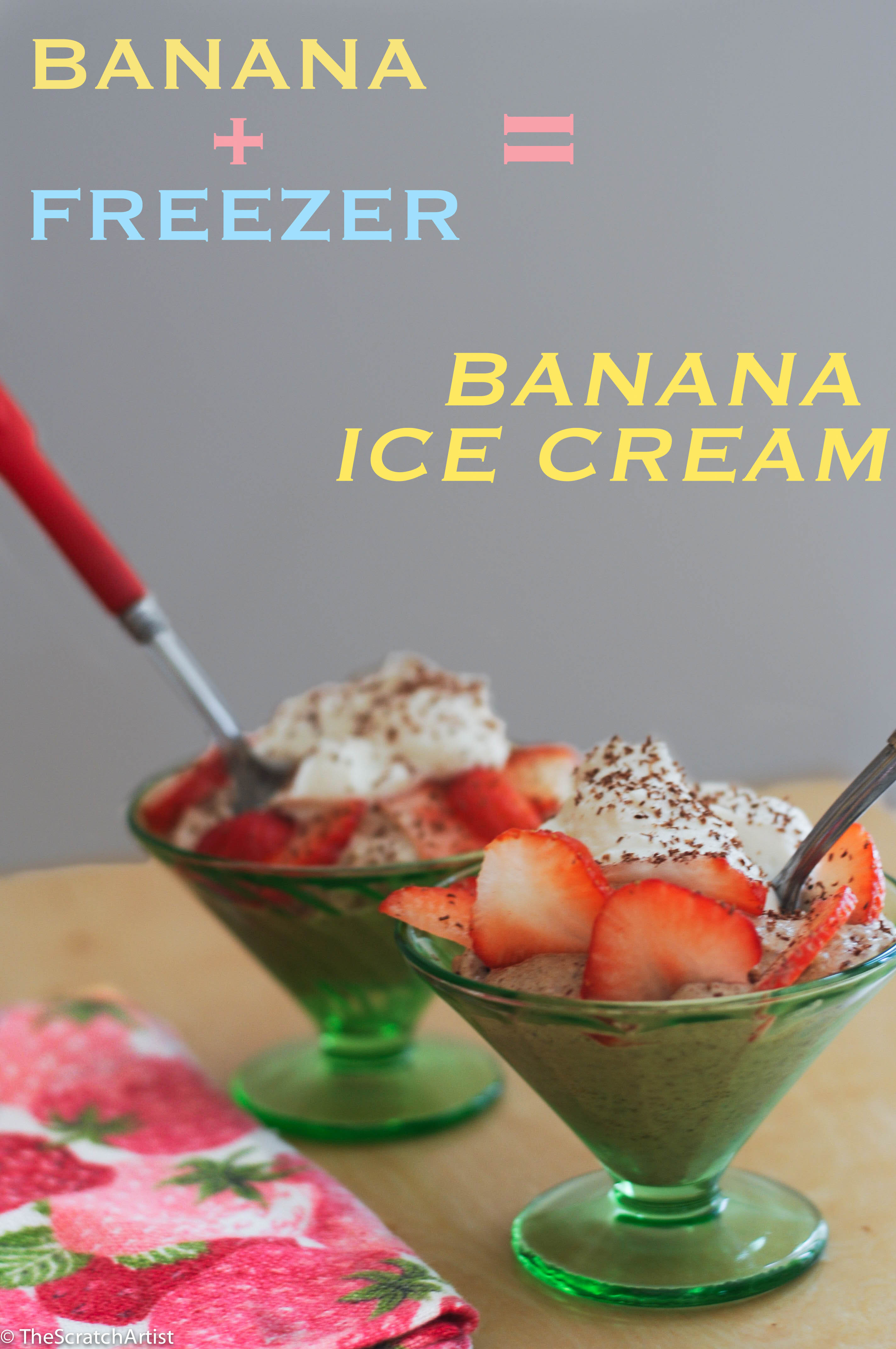 Apparently making ice cream out of bananas has been a known thing in the vegan world for a while, for obvious reasons: no dairy, no animal products, etc…  However, this was a brand new concept for me.  So I'm going to act like it was just invented and is the newest greatest thing ever!   I might be a bit obnoxiously enthusiastic about it, but just wait until you try it and then you will be obnoxious about it too!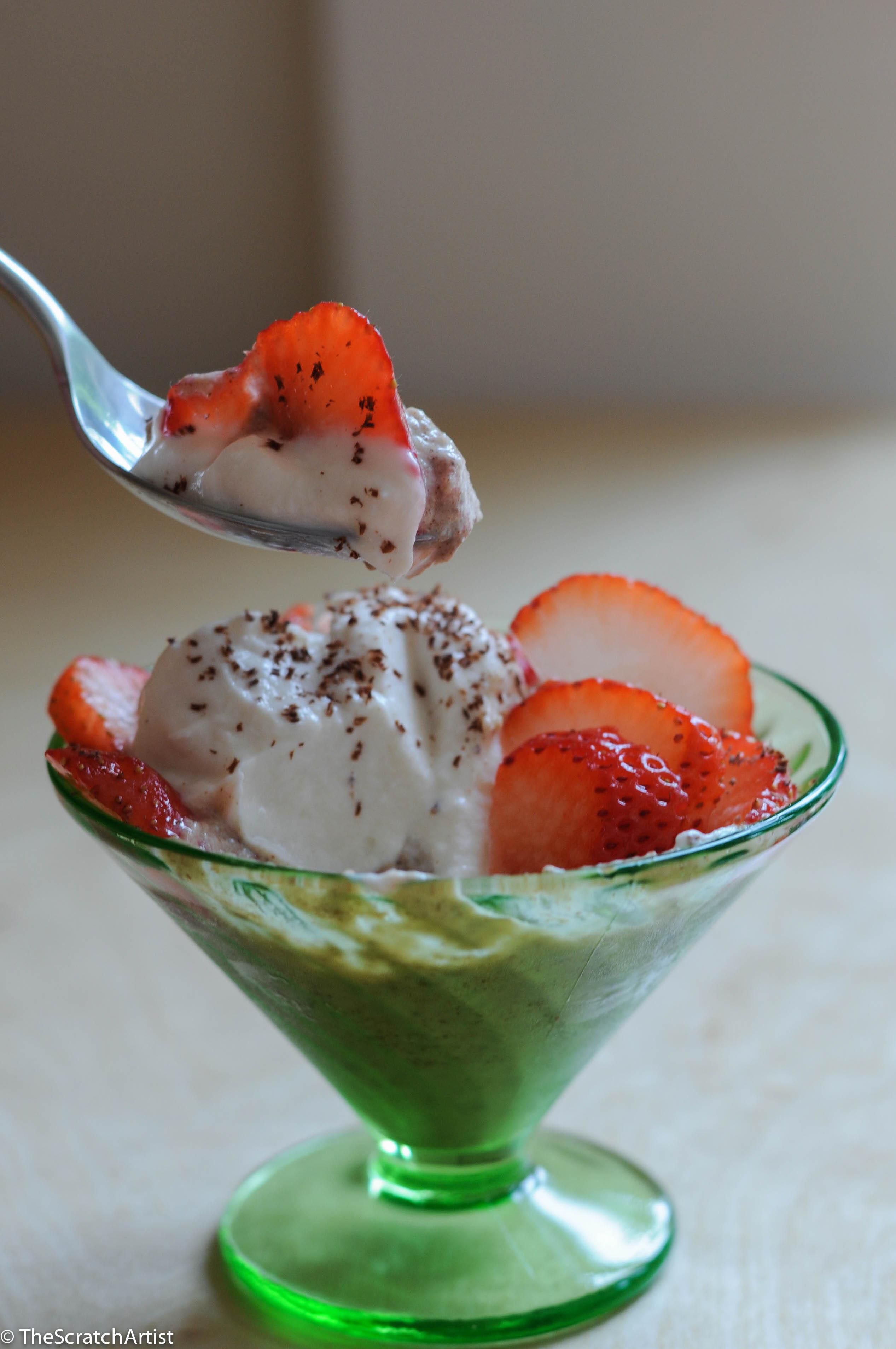 Your mind is going to be blown.  Look at these pictures!  The frozen banana bits turn into a luscious soft serve ice cream texture and if you freeze it, you get a full-blown ice cream texture.  *Eyes popping out and jaw dropping.*  And, if this whole process hasn't thrilled you enough, it takes less than five minutes to make it!  No fancy ice cream machines or long wait times.  Instant ice cream when you need it (ok, ok, ok, you do have to think a bit in advance to freeze your bananas, but if this is a hardship for you, then I don't know what to say to you).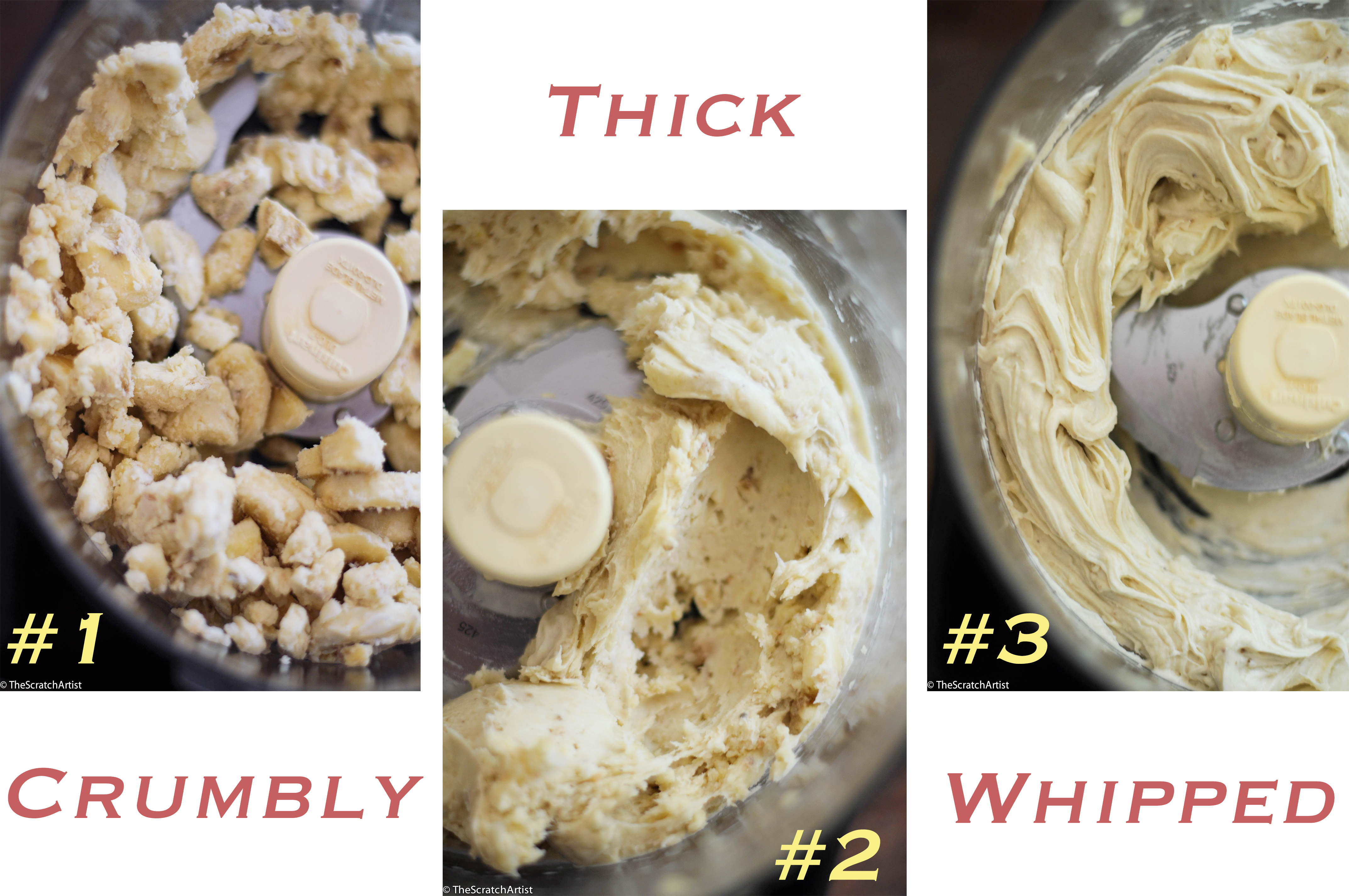 I recommend that you go slice and freeze your banana now, before you read the recipe, so that you can eat this as soon as imaginably possible!  Isn't it strange that there is always a stray banana laying around?  Somehow there is always one…and I don't even regularly eat bananas…just me?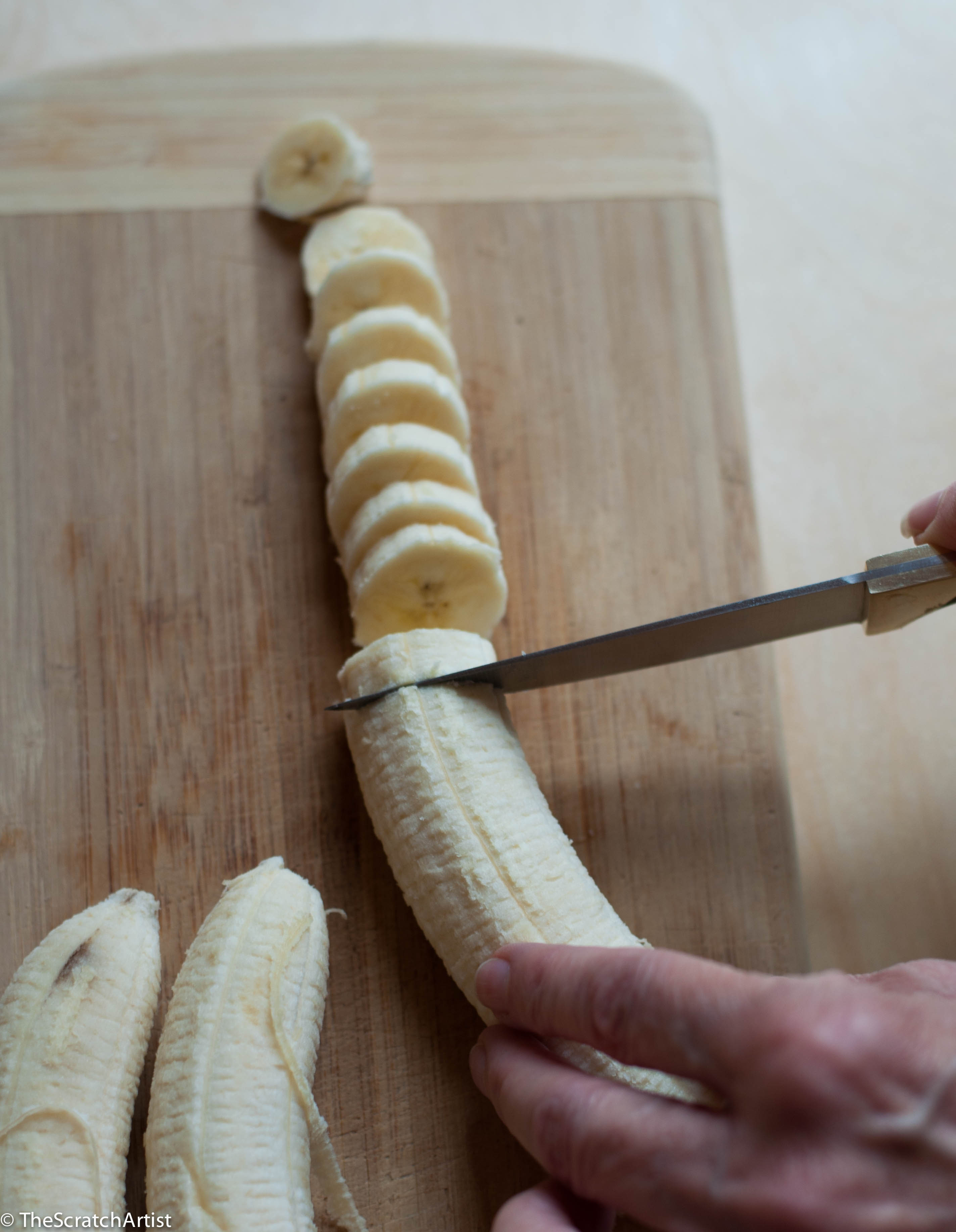 Cinnamon & Nut BANANA Ice Cream
Ingredients
For the Ice Cream
2 Mid- to large-sized bananas
⅓ Cup pecans
⅓ Cup walnuts
½ Teaspoon coarse salt (start with ¼ teaspoon and add more to your liking)
1 Teaspoon cinnamon
Optional add in: 1 tablespoon coconut shavings
For the Whipped Cream/Toppings
Instructions
Slice two bananas into small disks. Place in a freezer-safe container or a Ziploc freezer bag and freeze for at least 7 hours.
In a mini food processor, blend your nuts, salt, cinnamon, and coconut (if using) until the nuts are in little bits. Set aside.
Place frozen banana into your mini food processor (using a regular size food processor won't work unless you increase the number of bananas you are using). Holding on to the food processor firmly (its gonna get reeeeally shaky) turn it on and watch the magic!
The banana will go through several stages: First crumbly, then thickish, then it will start to look like a whipped soft serve ice cream texture.
Once the bananas get to be thickish, you will probably have to turn off (and unplug) your machine and mix the banana by hand to rearrange it in the mixer so that the blades can dig into the banana. Then continue to mix.
Once the bananas have turned into "ice cream" (Whoa-A!), add in the nut mixture you made earlier.
Blend again until all of the nuts are well incorporated. Turn the machine on and off in short bursts. Don't over mix or your "ice cream" will start to get very soft.
Either eat immediately OR place in a freezer safe glass container or loaf pan and seal tightly with plastic wrap and/or place the whole container into a Ziploc freezer bag. The longer you leave it in the freezer, the harder it will get. I like it after an hour. If you let it set overnight it will be really hard. Leave it on the counter for a short while and it will soften up.
To make the whipped cream, stir the vanilla into your thick Greek yogurt.*
For toppings I used fresh picked strawberries and grated a bar of 86% Ghiradelli chocolate with a microplane.
Notes
*This is not going to be a traditional sweet whipped cream, but it is the perfect pairing with the sweet banana.
Needless to say, this banana ice cream can be modified in thousands of ways! Believe me, you will see more recipes utilizing this technique from me. But don't wait for me, let your taste buds be your guide.
I was introduced to banana ice cream by the folks over at
thekitchn
, thank you!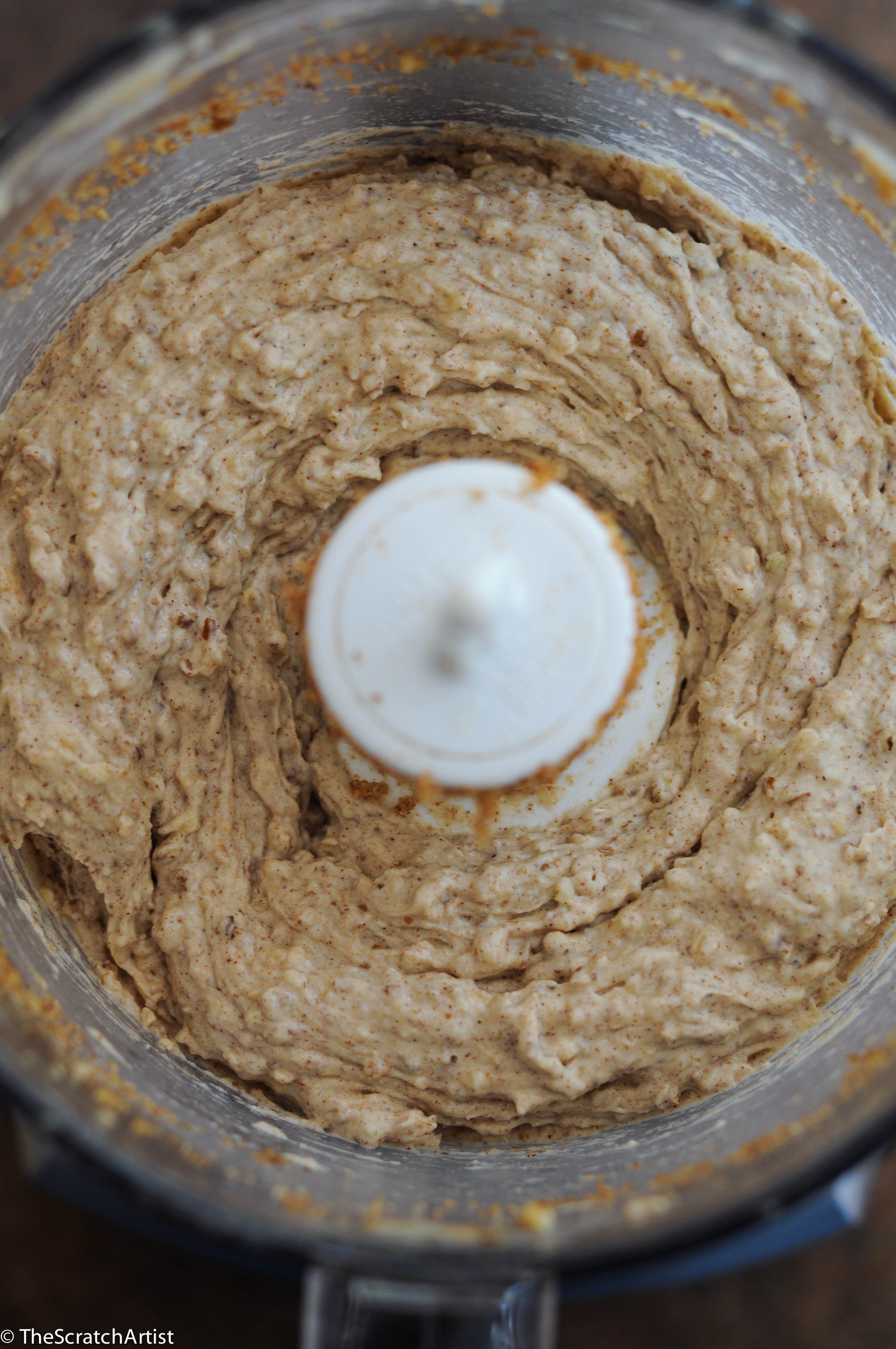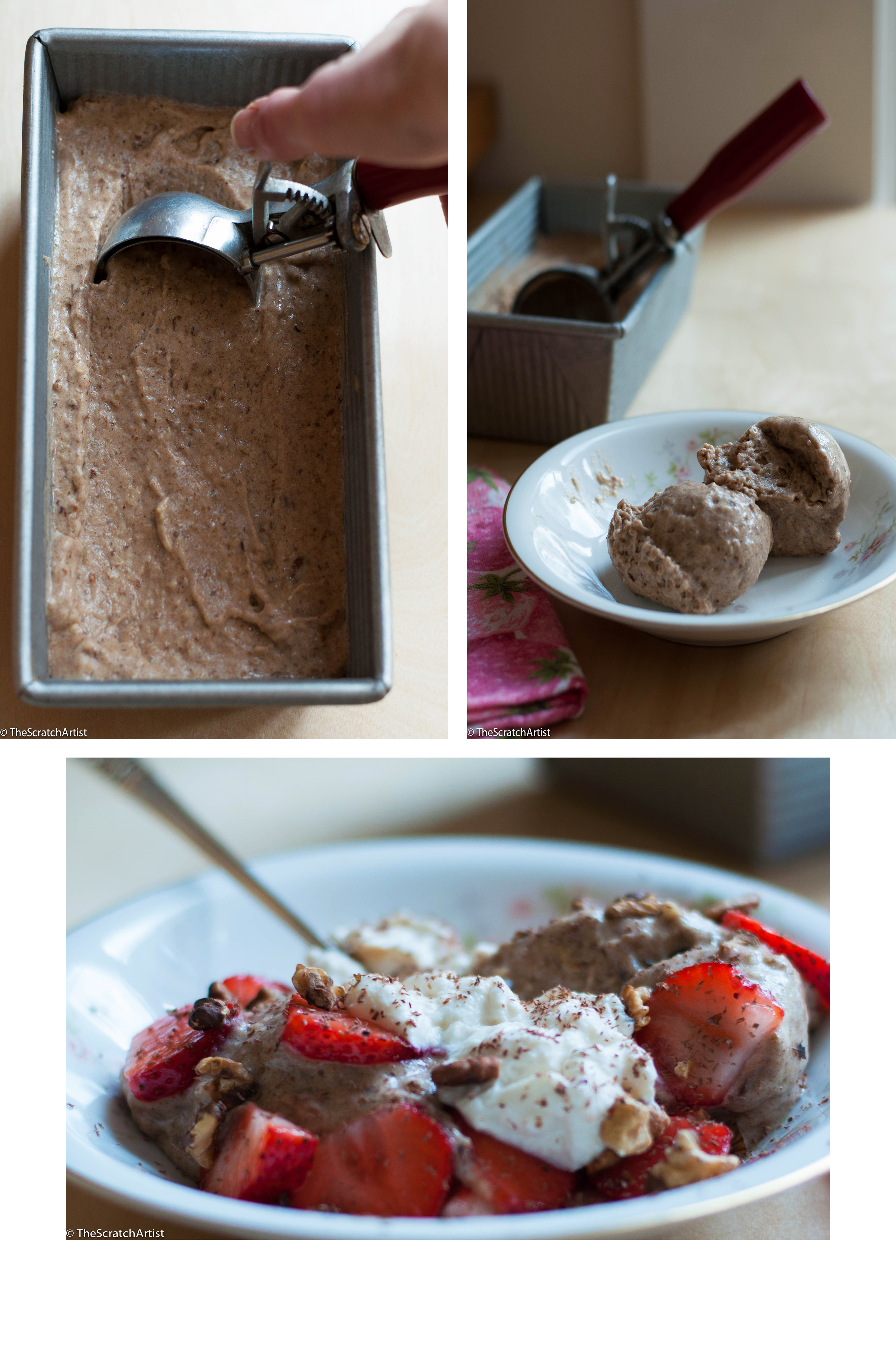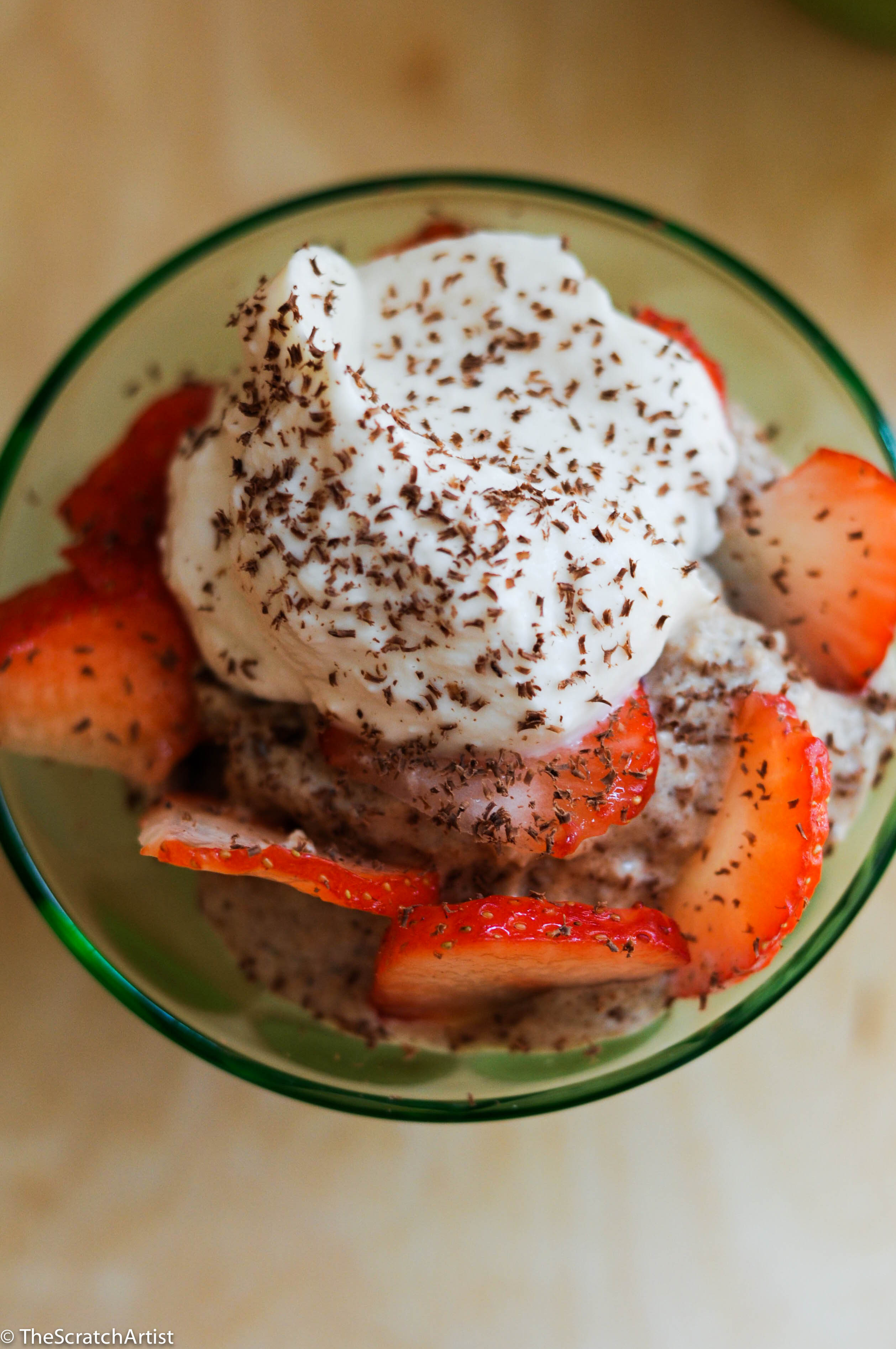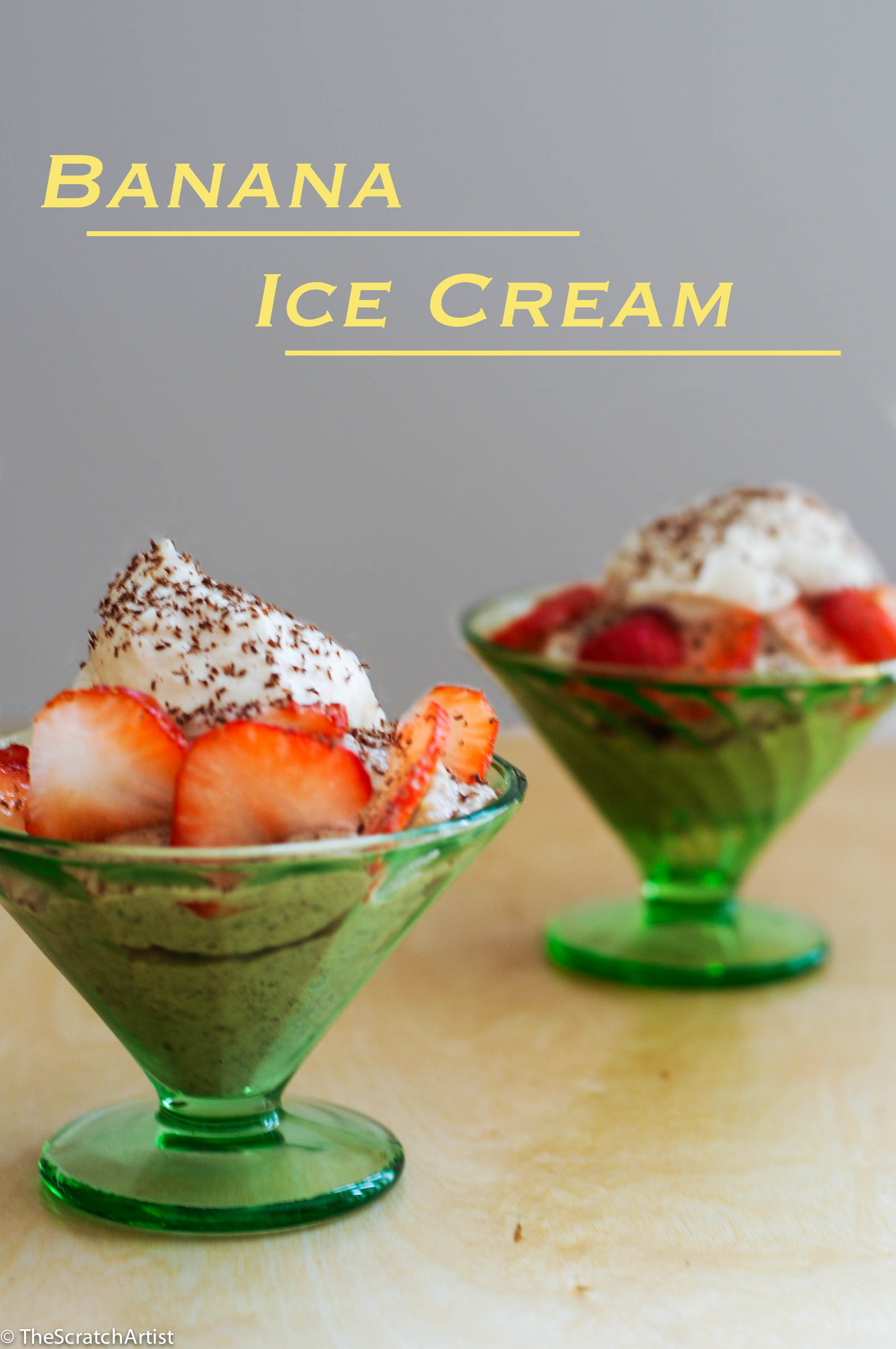 As a side note, because I know you are all plotzing to know how our cucumbers are doing, check out this photo!  We are calling them cute-cumbers.  Don't even get me started with how many cucumber puns we have come up with…it is genuinely disturbing.