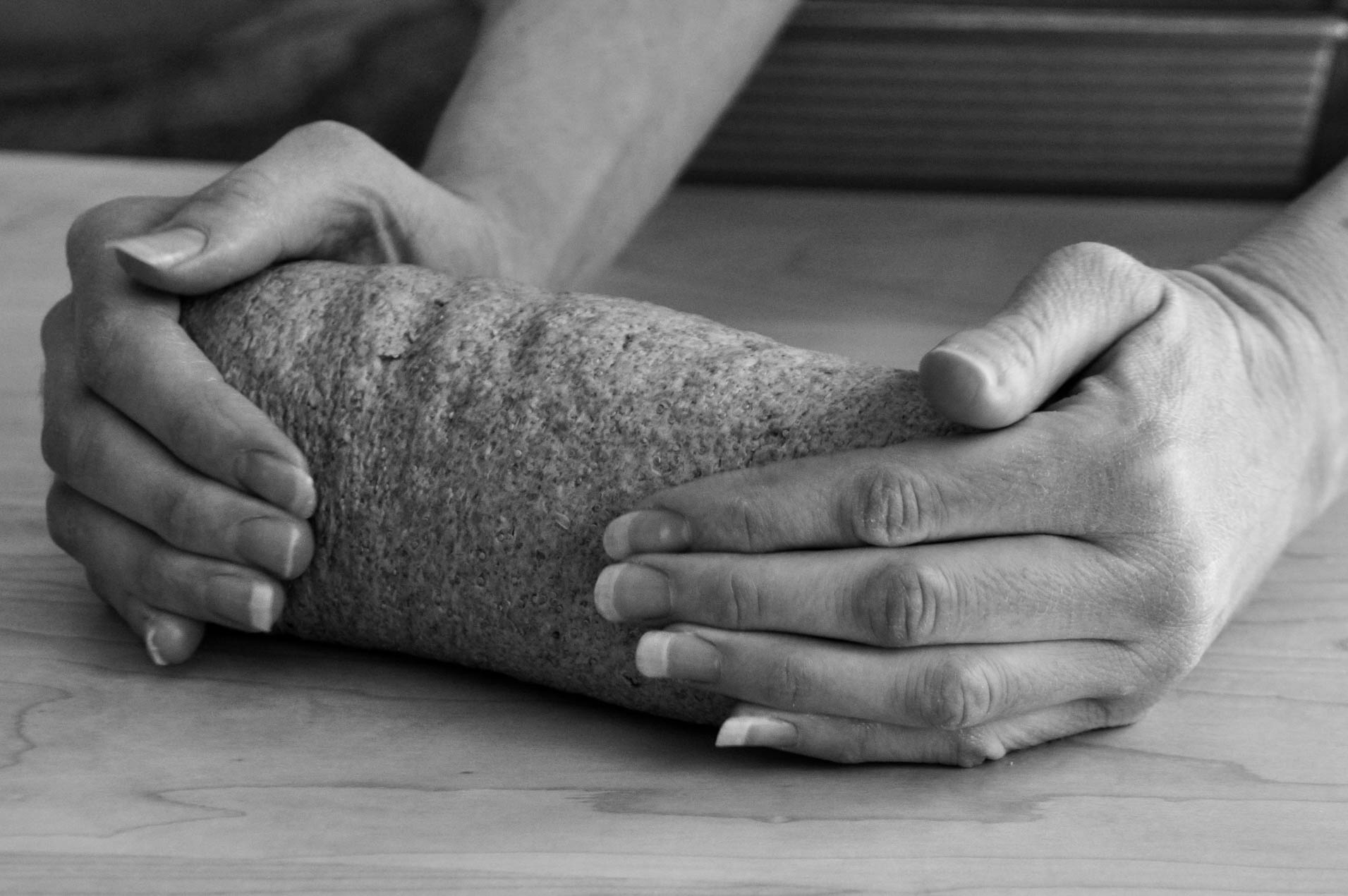 To understand the philosophy behind scratching, I have to take you back to the the time when it didn't exist.  Great ideas, much like bad and mediocre ideas, start out as simple notions, with nothing to indicate that they will be any more than just a passing thought or fancy.  This particular spark was ignited by a movie, as many of my ideas are.  If you haven't seen the movie Waitress, with Keri Russell, stop reading this and go watch it…
Now that you're back, probably with a slice of pie or a major yen for one (who can resist after seeing that movie!?), I can explain how the movie inspired me, without my giving anything away.  The movie opens with Keri Russell, hands deep in pie crusts and fillings, describing the sumptuous combinations she has tested, tried, and perfected for her famous pies.  As I sat and salivated over the movie, one simple, but life-changing thought settled into my mind, "I can do that."  The that being baking a pie from scratch.  No frozen pie crusts or canned fillings, but a real-deal, dough under your fingernails, fresh baked pie.
It being a Saturday, I took my inspiration to the grocery store and returned home with raspberries, peaches, lemon, flour, butter, sugar and vanilla ice cream (I like my pies tart and tangy with a scoop of vanilla ice cream).
Two – make that three – hours later, with much fretting, discouragement, and a soggy crust (it took a bit of time to master the crumbly, just-coming-together pie crust that all bakers dream of), I sat in front of my pie, fork in hand, and lifted the first bite of MY pie into my mouth, and I was a changed woman.
I know this is all sounding a bit dramatic, but stick with me…
Over time, I experimented more and more with cooking from scratch: breads, pastas, pastries, beans, sauces, and much, much more.  Initially, there were three things that I noticed:
The food tasted much better.  MUCH BETTER.  And I was able to select exactly which ingredients I wanted to use and which I didn't.  No unnecessary and unwanted "filler" ingredients.  This has dual effect: I lost close to 50lbs!  And I eliminated all of my post-eating malaise.  No indigestion, heartburn, discomfort, etc…  Much more about this, my weight loss philosophy, and how it is directly linked to making and creating food from scratch here.


---

 I was able to bring

MY

creativity,

MY

sensibilities and idiosyncrasies to every aspect of the dish I was making.  This was even more critical than #1.  Surprisingly, I found myself yearning to get back into the kitchen.  To get back creating.  Prior to making food from scratch, cooking was more of a household chore than a source of pleasure and satisfaction.  Suddenly, cooking had become a necessity in my life: something that I always wanted to be doing and something that I was always thinking about. My theory: the more I worked from scratch, the more of myself I was able to express.  I had control and creative license over a greater number of factors.  There is not much you can do to influence and change a TV dinner.  I have always been attracted to the concept of soul food and I finally considered I was making it.  (Soul Food is another good, food-inspiring movie with Vanessa Williams.)  This leads us to number three.


---

My food not only felt great to make, but it felt great to give and share with others.  I firmly believe cooking and baking are community activities; if you are not cooking with others you should be cooking for them.  Food is meant to be shared, as is true with all other forms of art.  What you cook or bake is an expression of you for others to enjoy.  And you can put yourself into your food the same way you do with any other creation.  What I found was that the more I cooked from scratch, starting with the most basic ingredients and avoiding canned, prepackaged goods, the stronger the reaction I got from my family and friends.  More and more I would hear, "This is the best_____ I have ever had."  "How did you make this?"  I don't say this by way of bragging; it took me years (literally) to really hear what was being said to me.  I found myself frequently saying, "Anyone can do this.  There is nothing special about what I am doing."  Which is absolutely true, but not in the self-deprecating sense.  Everyone has something specific and unique to bring to the dish they are making…and that something gets more and more specific and distinct as you get closer and closer to the most basic ingredients.  The more I made my food from scratch, the more my family and friends were getting to taste MY expression.  MY creation.  And that felt great.  Their enjoyment inspired me to want to provide even more.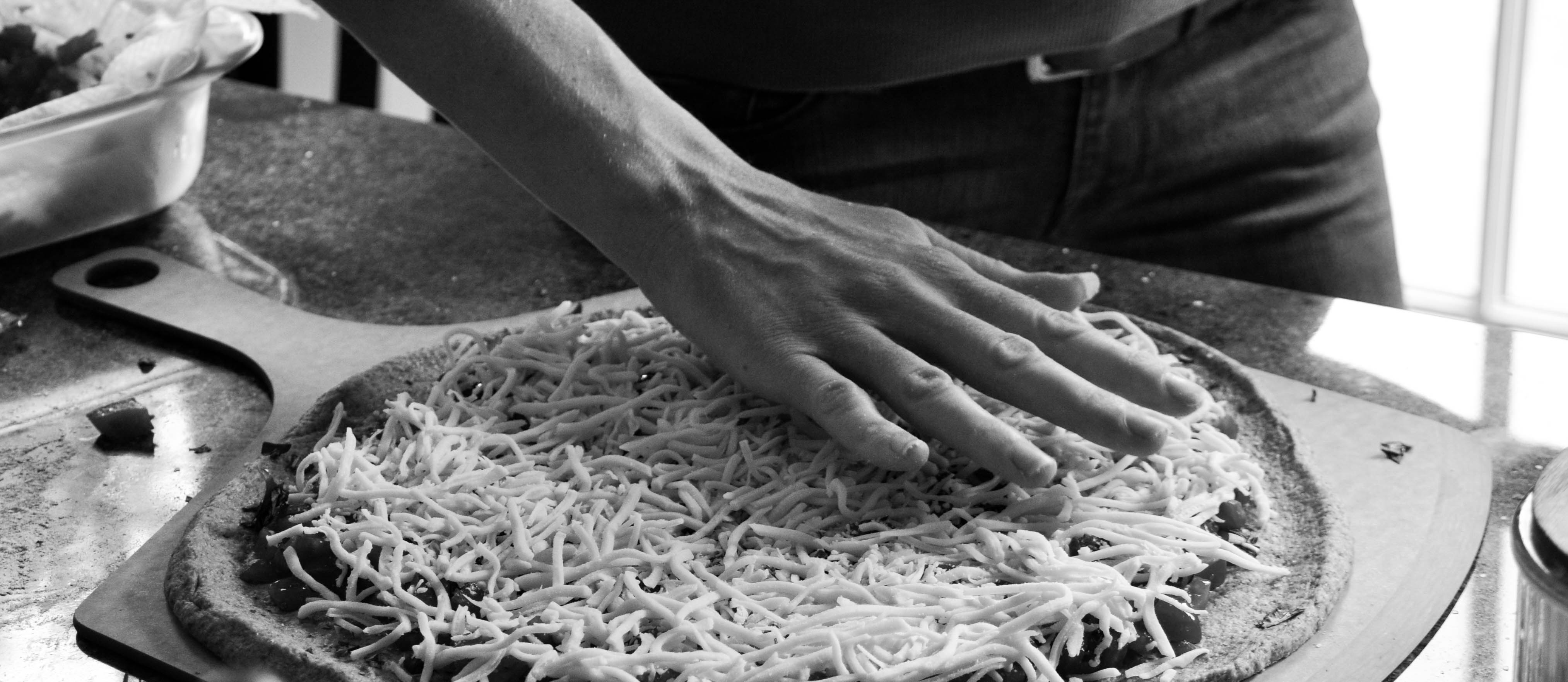 Eating my food had become categorically different from what I had been eating before (and I don't just mean taste).  To explain this further requires yet another movie reference.  This one was made in Mexico and was directed by Alfonso Arau, Like Water for Chocolate (trust me, it is worth reading the subtitles for this movie).  Again, go and watch the movie before reading further so I don't spoil anything for you.
Tita, the main character is a brilliant cook and her food becomes infused with whatever emotion she is feeling while cooking.  If she's sad while preparing her food, her diners weep while eating it, and so on and so forth.  Well, I wanted my food to be good.  Not just simply in taste, but good for one's soul.  And that is how I cook, always with that intention.  And that is why it is so critical for me to have direct contact with each aspect of my dish.
Initially, it was quite difficult for me to hear that my food was contributing to the quality of my friends' and family's lives.  That my food had a lasting effect, beyond just the simple pleasure of taste or need for sustenance, was profoundly important to me.  That effect frequently came in the form of people asking me for my recipes.  When I shared how each component of the dish was cooked, that the tortilla was made that morning on a well-seasoned cast iron pan and the beans, which had been soaking overnight, were freshly boiled in time to be spooned over the delicate tortillas, my descriptions were met with surprise.  My adherence to cooking from scratch was quite unconventional in my circles.  However, their shock quickly turned to excitement.  As they peppered me with questions to learn what I had done to create the meal, I saw the moment where they had the same experience as I did, "I can do that."  And they did.
I saw that part of what I was contributing to others, beyond just a great meal, was inspiring them to express themselves through making food from scratch.  Now they were taking themselves, their ideas, their creativity and giving it to all of their loved ones through the food that they created.  Now I thought I was really on to something.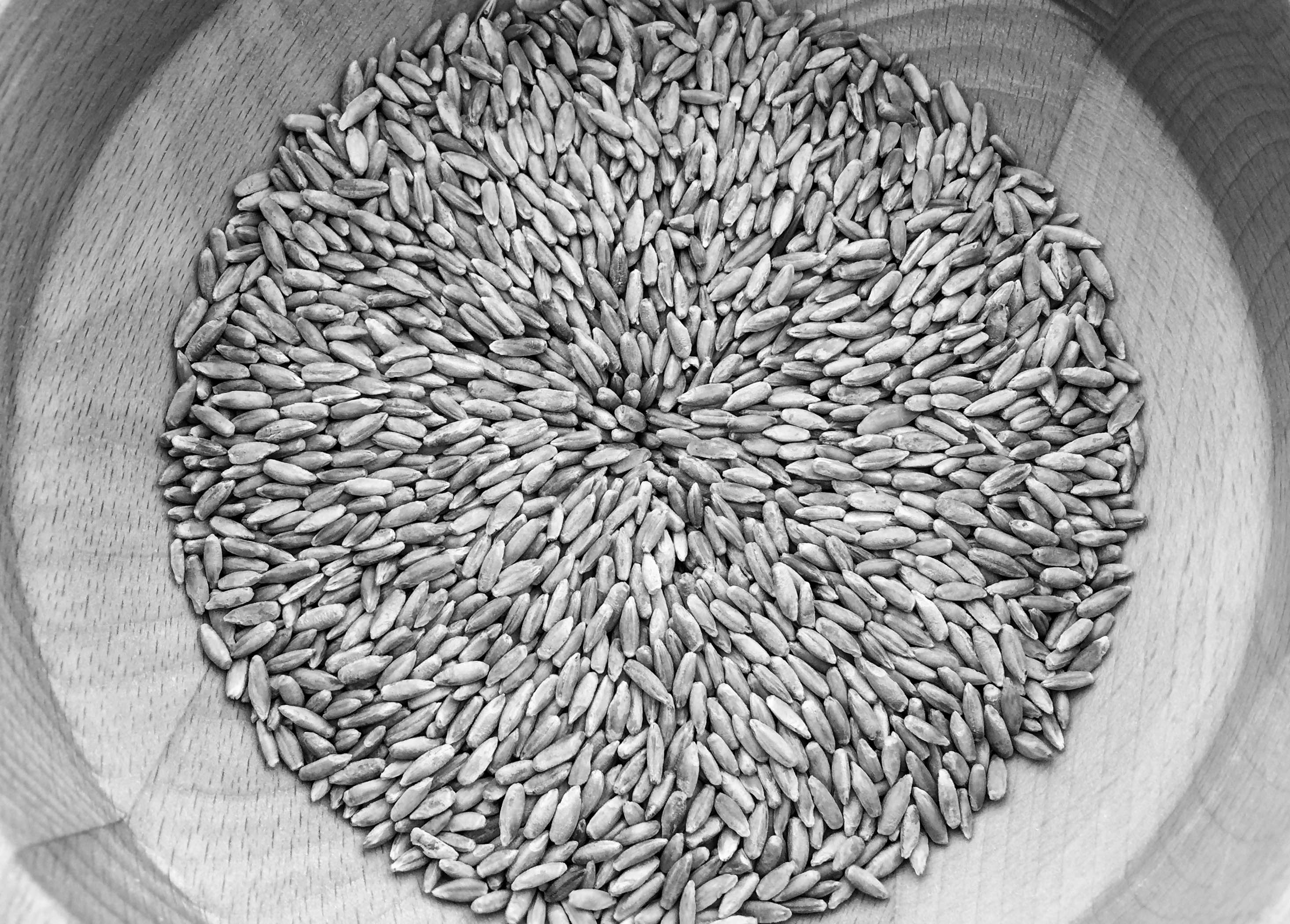 My first experiences with scratching came as I was cooking, but it didn't stop there.  Cooking is probably one of the easiest and most immediate ways to start experimenting and implementing the concept of scratching, but it is just a small slice of what is possible.  As my well-being and ability to express myself and positively affect my family and friends got stronger and stronger while cooking, I started to think of other areas where I could experiment with the idea of scratching.  So far, I have been incredibly satisfied bringing the scratching philosophy to gardening and hand quilting.  I will leave the details of those for another blog, which maybe I will write one day…
So why create a blog about all of this?
 I love sharing what I create.


---

 Inspiration.  Other bloggers' efforts to share themselves has given me endless ideas and sparked creativity in me that I didn't even know I had.  Time to pay it forward and give to the community of creators, food lovers, and entrepreneurs some of what has been given me: inspiration.


---

 To give others a chance at an "I can do that" moment.  I do not come from a "super-mom" home where cooking and crafting were passed down like a treasured heirloom.  In fact, quite the opposite.  Shortly after my grandmother married, she called the operator to ask how to know when water is boiling.  My birth mother hated to cook.  I'm still baffled that I grew into such an avid food lover and consummate creator.  As a child, food was something to get through and art projects were more about getting them cleaned up than about creating.  In my teenage years, I approached cooking and all crafting with trepidation.  Art class was an awkward dance of "don't look at mine."  I had no sense that I could express myself in these venues.  And certainly not that they could be such a rich source of enjoyment, satisfaction, and contribution to others.
I used to hate cooking and I know many others do too.  I don't think you are born to either enjoy or hate cooking, or sewing, or building, or whatever.  I think we are born to love everything and then slowly we are taught to avoid, resist, and dislike certain endeavors.  Nelson Mandela once said,
No one is born hating another person because of the color of his skin, or his background, or his religion.  People must learn to hate, and if they can learn to hate, they can be taught to love, for love comes more naturally to the human heart than its opposite.
As a child, I didn't have a model to learn from to show me that there was more than one way to express myself.  I didn't have anyone to look to who could show me the great contribution one can make by expressing oneself genuinely through cooking or art.  But now I am privileged to be able to continually learn about myself and about others by way of creating.  I think we all have a hunger to express ourselves and some of us just need to re-learn it and reacquaint ourselves with our ability to express what is true for us in thousands of ways.  When I was younger, everything I did was a time burden and a crunch to just-get-it-done.  The joy that is now so intimately attached to making something with my hands, for another, was completely absent in my younger years.  I had to re-learn and reacquaint myself with the creator in me.   And in my re-learning it, I now want to share it.  I want everyone who thinks they aren't creative, or can't cook, or do anything from scratch, to at the very least question that assertion, and perhaps discard it all together.  And for those that already know the joy and satisfaction that comes from working from scratch, join me in inspiring this in others, and giving more people the "I can do that" moment.  To quote Henry Adams,
A teacher affects eternity; he can never tell where his influence stops.
Before taking on my first scratch project I was much more in the camp called "do it easy and do it quick!"  If you can buy it pre-made, why bother doing it?  What I realized was that I was ripping myself and others off from an important experience: that of finding myself through creating and inspiring self-expression in others.  Self-expression is where it is at for me.  And I don't mean this in a solipsistic, life-is-all-about-me way.  Fundamentally, the only thing in life we have to give is ourselves.  That's it.  All we truly have is ourselves.  That is why self-expression is so critical.  You being expressed, in your unique way, is you giving your family, friends, and the world something they have never had before, nor will they ever have in the future.  You.  All we have to give, to contribute to this world, is ourselves, which is why self-expression is so critical to me.  I want the world to have every bit of me before I die, which means I have to find every possible way to genuinely express myself.  I don't think I can say it any better than Howard Thurman,
Don't ask yourself what the world needs.  Ask yourself what makes you come alive and then go do that.  Because what the world needs is people who have come alive.
Scratching has me come alive, and the possibilities are endless…