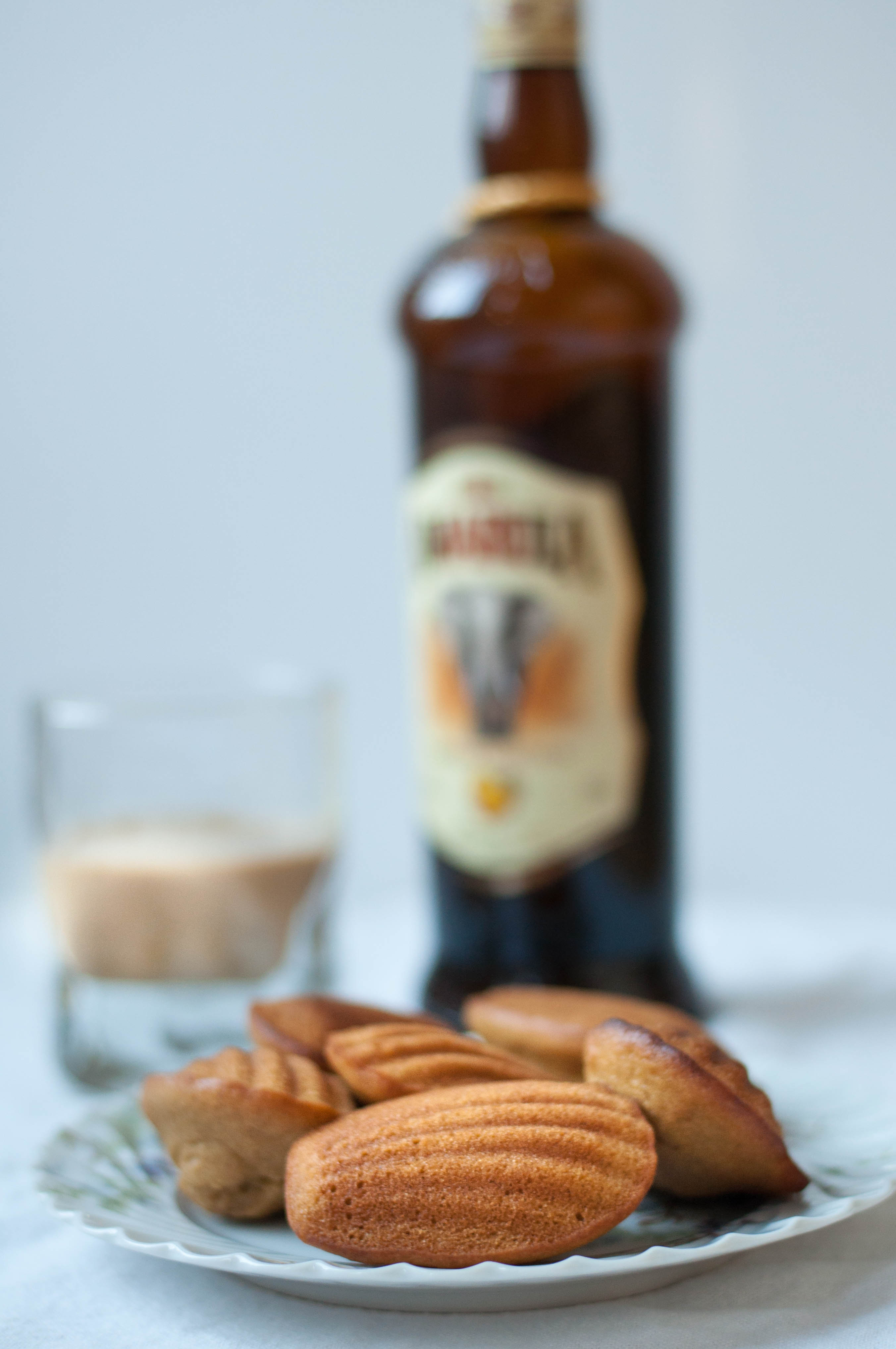 Amarula what?  Was that your first response?  Don't worry; it was mine too.  Turns out there is a tree in Africa, a marula tree, that bears a delicious nutty/citrus tasting fruit.  And the fruit has been made into a uniquely tasting liqueur.  To be fair, I probably shouldn't call the flavor unique because I don't have much (any) experience with liqueur.  For all I know they all taste like this (probably not though, right?).  This recipe is way outside my usual repertoire.  I am more of a "full glass of water" girl than a "stiff cocktail" girl.  This is, in fact, the only recipe I have shared (or for that matter created) using liqueur.
A bunch of bloggers are gathering this week to celebrate Thanksgiving (more about that below).  Thanksgiving has been my favorite holiday since I was a child.  And while it started as a love for family gatherings and larger-than-life food spreads, it has grown into a deep appreciation for the holiday's sentiment.  It is a day dedicated to being thankful.    It's the one time of year you run less of a risk of getting an eye-roll for expressing gratitude.  I don't know why expressing gratitude has gotten a hokey name, but it seems like it has.
What I enjoy most about Thanksgiving is expressing and hearing others express deep thanks for this incredible life.  I'm talking about the kind of gratitude you feel when you look deep into the eyes of someone you love.  The kind of gratitude that is humbling and has you feel deeply connected to the past, present, and future.  I like any excuse to feel this kind of gratitude.  And that is what Thanksgiving is to me.  A time to share my gratitude verbally and hear others do the same, which always has the effect of deepening my experience of thankfulness.  And then there's all the food!  This holiday might have been invented for me.
Eye-rolls or not, I am blessed for all that this life has given me and I will unabashedly be expressing that on Thanksgiving Day (and hopefully all the days leading up to it, because why limit ourselves?).   On my list of things to be grateful for, will be my remarkable family, my steadfast friends and partners in life, my abundant access to food and new tastes, my home and my access to shelter, running water, and First World amenities, my ability to enjoy the sights, smells, sounds, and sensations of this world, and so much more.  AMEN!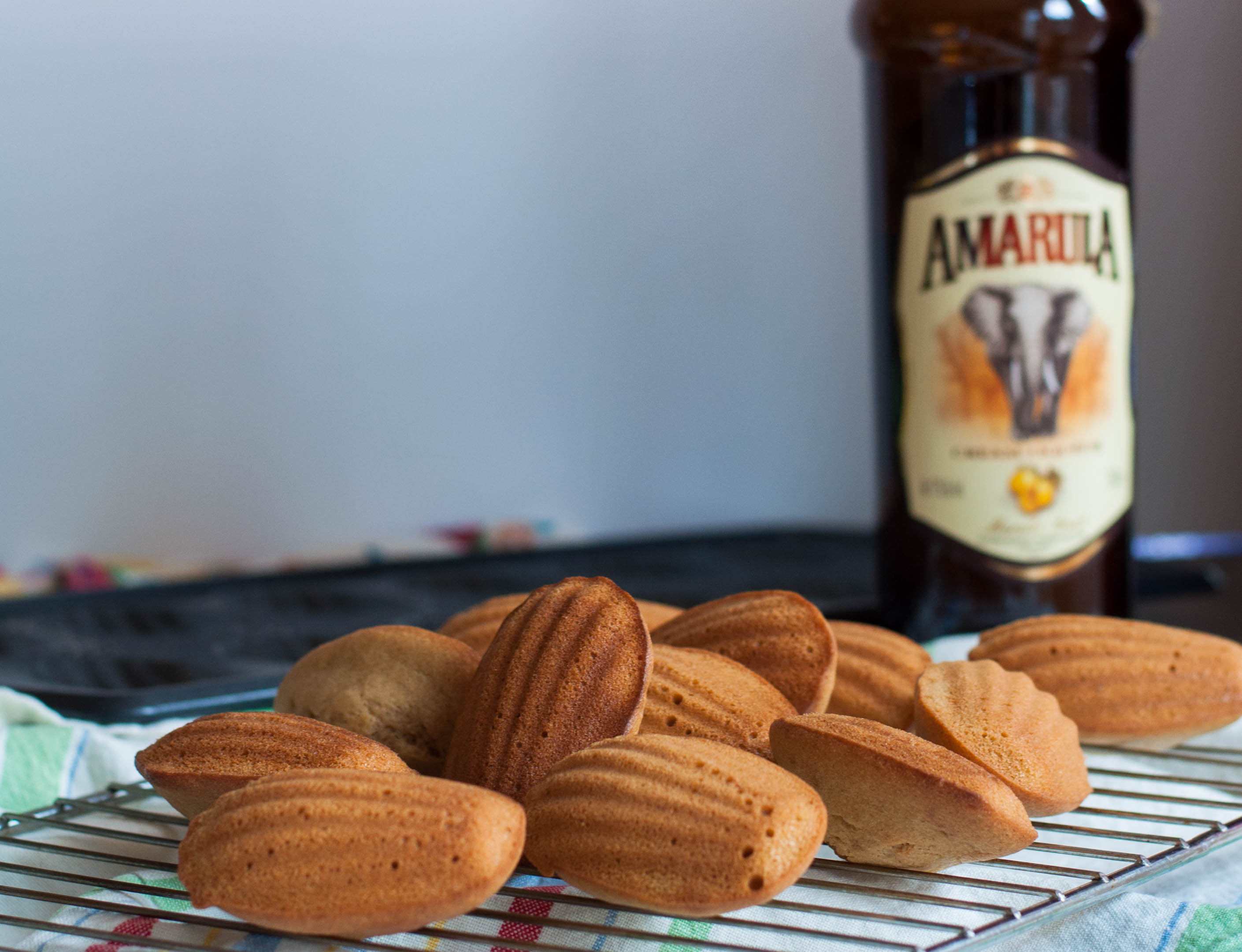 Meghan from Cake 'n Knife and Susannah from Feast + West had the brilliant idea to bring a bunch of bloggers together to celebrate this food-filled holiday, albeit virtually.  I figured an alcohol laced dessert was in order.  If you are lacking inspiration, or feel like you are in a Groundhog Day holiday-food nightmare, check out the rest of these unique and creative Thanksgiving dishes here – Part 1 & Part 2.  Remember to keep checking back all week as new recipes are added.  And follow the event on Instagram with #blogsgivingdinner.
I thought long and hard about what dish I wanted to "bring" to the gathering and settled on these unique little madeleines.  They are:
Really easy to make, which makes them a great last minute take-along item.
Unique to the cookie and dessert platter present at most Thanksgiving celebrations.
Gluten-free AND moist and cakey for you or any guests coming to your gathering with a gluten sensitivity who don't enjoy eating hockey pucks.
Pretty and festive.
I have a special thanks to give to Kristy from the blog She Eats who introduced me to Amarula cream.  I am lucky enough to be one of her recipe testers for her new cookbook – Cooking with Cocktails (coming Fall 2016!!).  I am so happy that her talents in the kitchen and her amazing photography will now be recognized by a wider audience and in print form.   So far all I have to say is, "YUM!"  Kristy introduced me to amarula cream in one of her top secret, you wish you were me, recipes.  The flavor was smooth, intriguing, nutty, and alluringly unidentifiable.  Nothing like what I have tasted before.  What really struck me was how perfectly it paired with baked goods.  I hope these madeleines are a welcome departure from your usual recipe.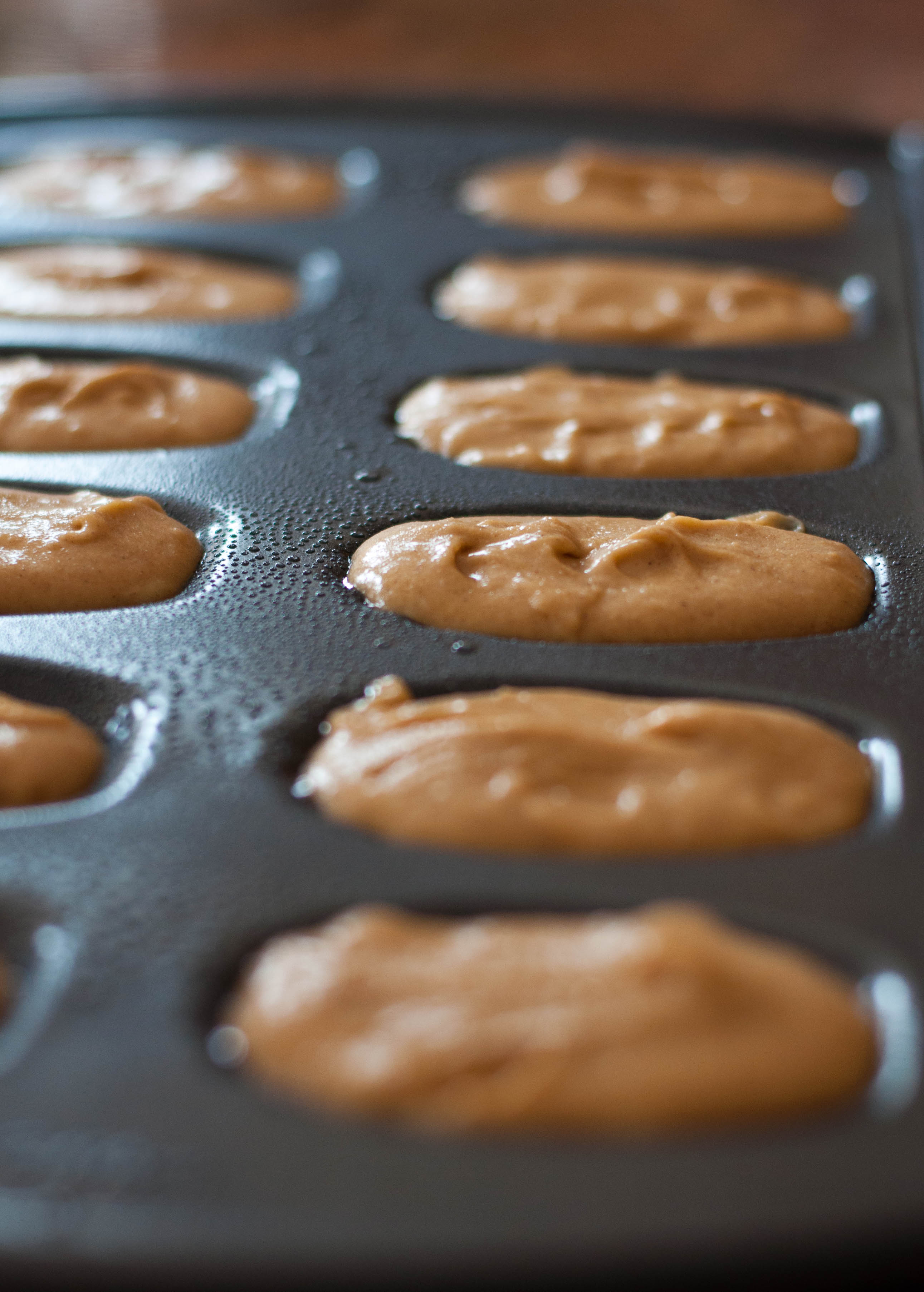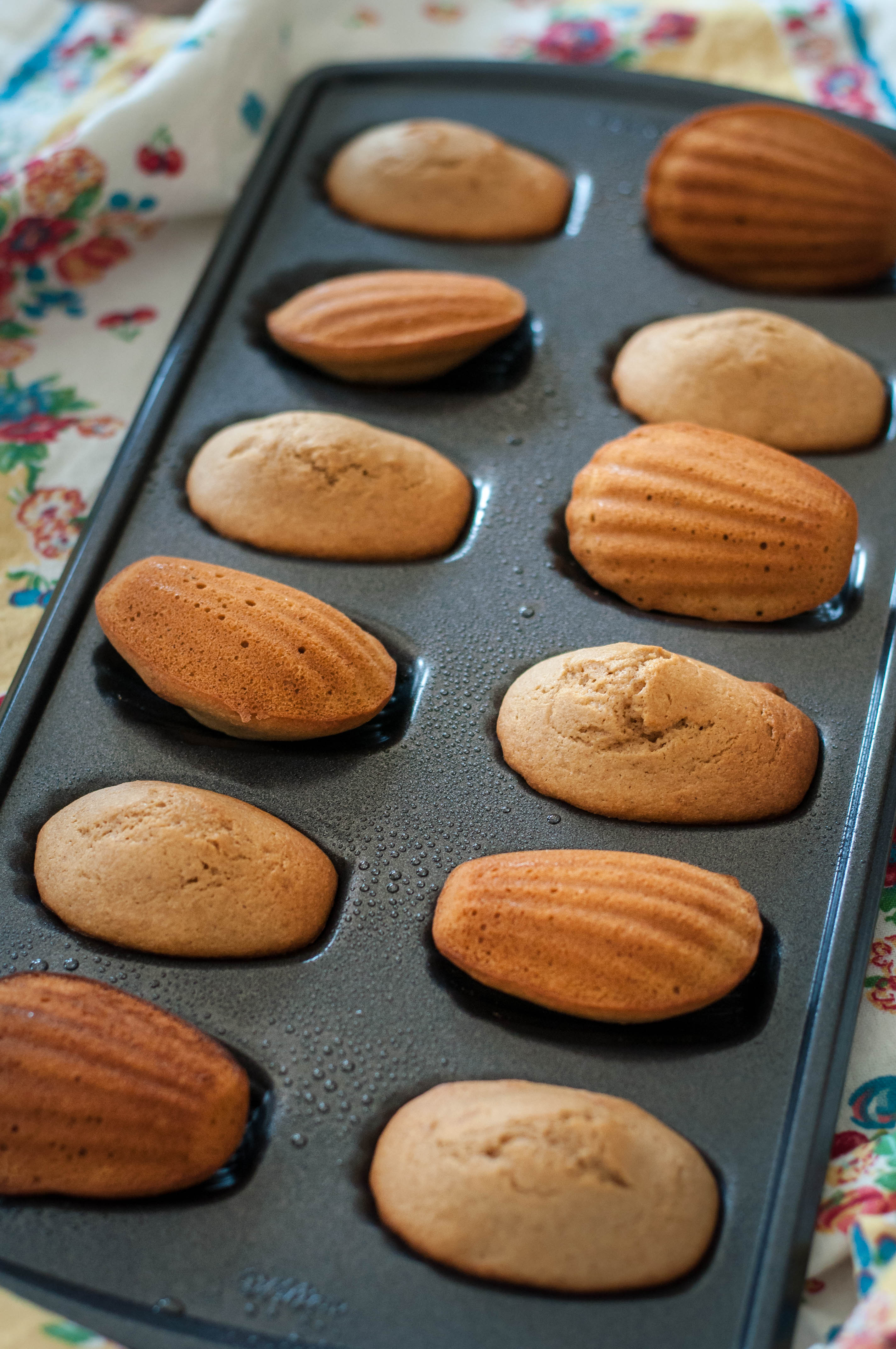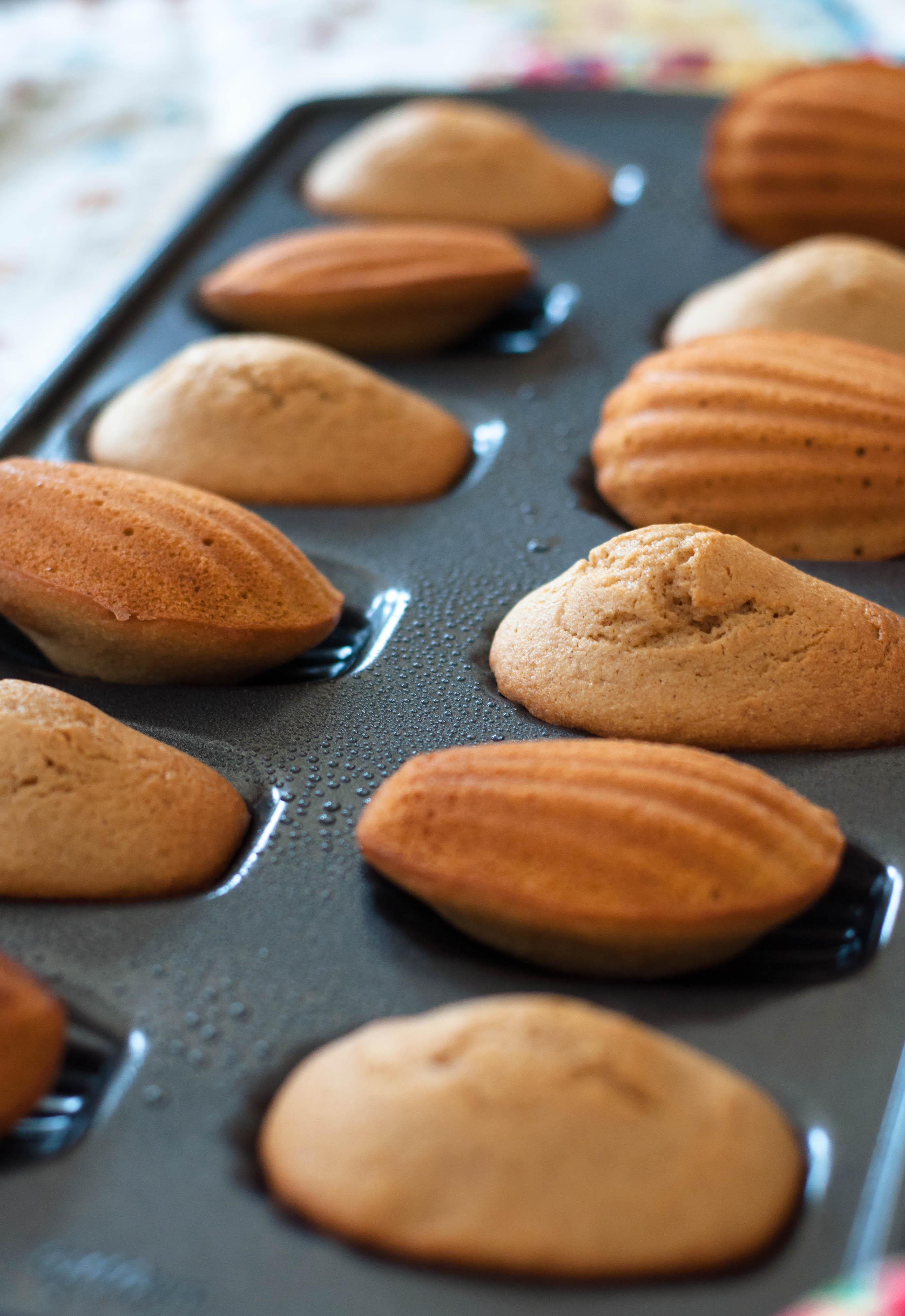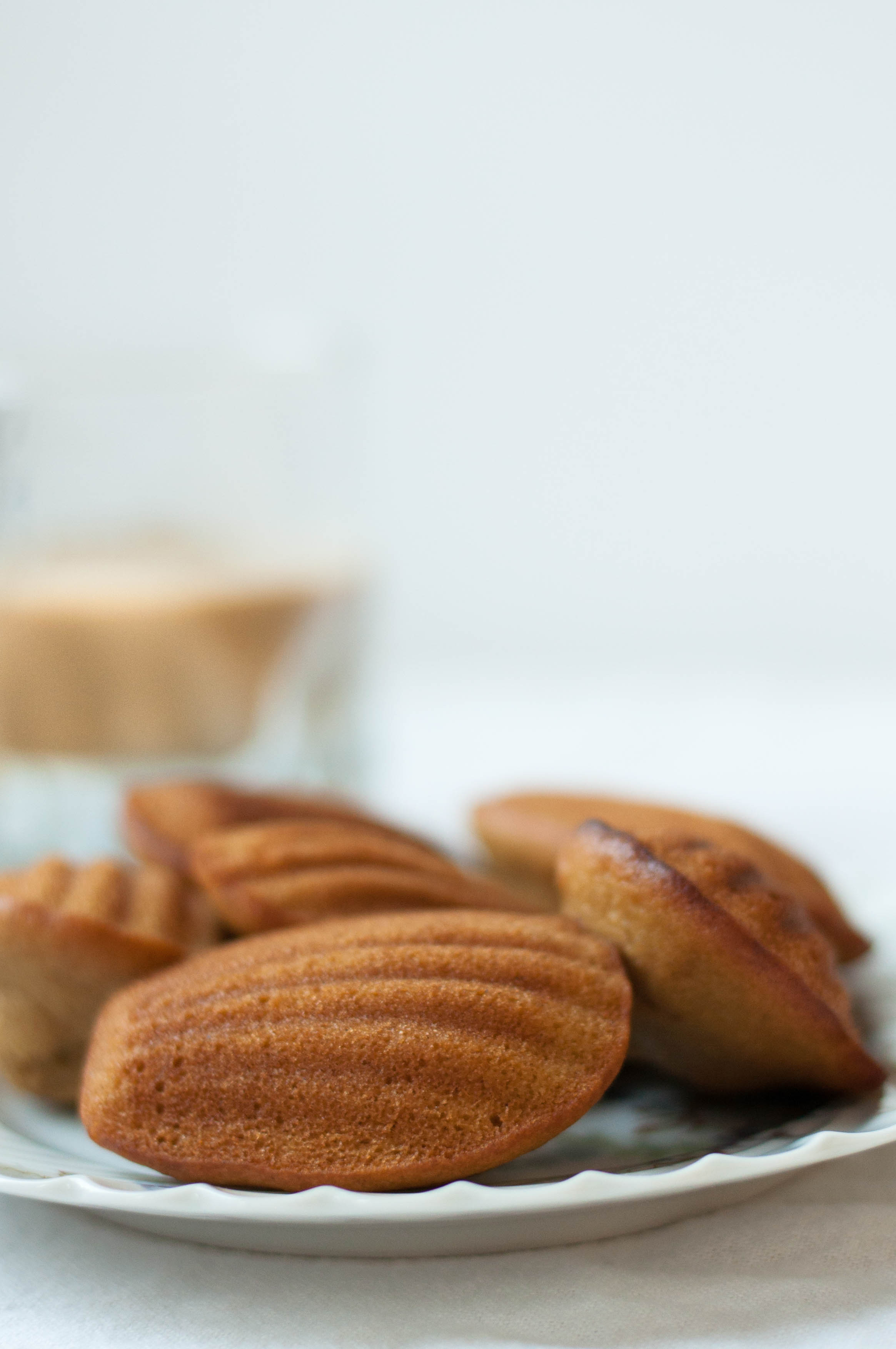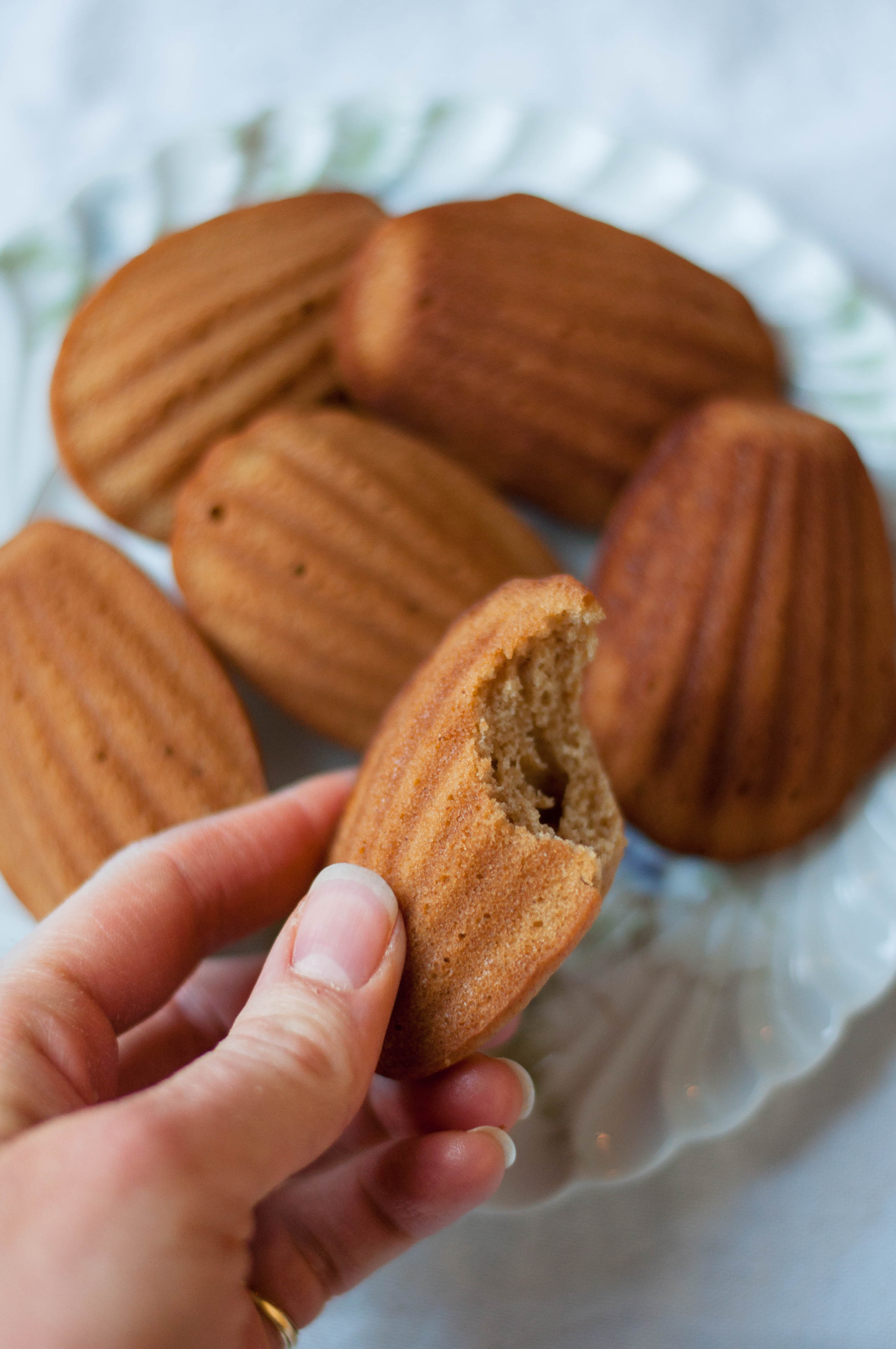 Amarula Cream Gluten Free Madeleines
Ingredients
⅔ Cup sweet white rice flour
1 Tablespoon arrowroot powder
1 Teaspoon baking powder
¾ Teaspoon salt
¼ Cup amarula cream
3 Tablespoons ghee or unsalted butter, melted
2 Tablespoons maple syrup
1 Teaspoon vanilla
2 Eggs
Instructions
Mix together dry ingredients.
Mix together wet ingredients, beating vigorously.
While whisking, pour your wet ingredients into your dry ingredients. Mix well eliminating any lumps.
Cover with plastic wrap and refrigerate for 45 minutes.
Preheat oven to 375F convection bake.
Spray madeleine pan with oil.
Remove chilled batter from fridge and spoon into madeleine pan.
Bake for 10-15 minutes until madeleines are lightly browned and an inserted toothpick comes out clean.
Best just after they finish cooling. Store in a tightly sealed container and pop into the toaster oven before eating to get a nice and crispy exterior. They freeze really well if you can't eat them all at once.