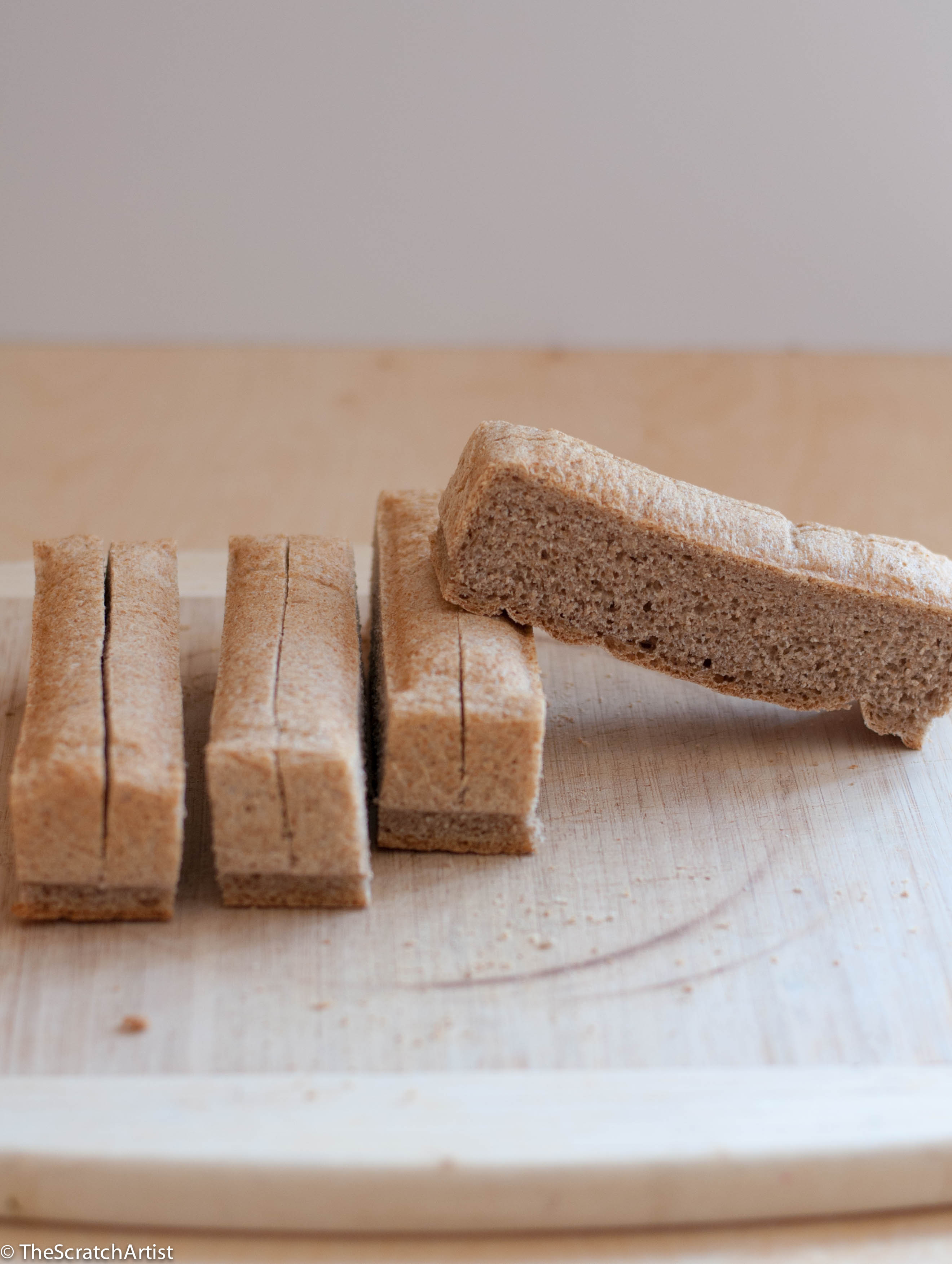 Here's how to make your own (healthier) hot dog buns.

Whole Wheat Hot Dog Buns From Scratch
Ingredients
Instead of 7 cups of sprouted whole wheat flour use this proportion:
5 Cups sprouted whole wheat flour
2 Cups white whole wheat flour
Equipment
1 Hot dog pan (I got mine from King Arthur Flour)
Instructions
Follow the exact instructions from my 100% Sprouted Whole Wheat Sandwich Bread. Alter only the flour used (as directed above).
When you get to the stage when you need to shape your dough, cut the dough in half as described in the instructions and using your hot dog pan as a guide, flatten your dough so that it is long enough to fit inside the hot dog pan.*
Spray your pan with oil.
Lay your dough in the pan so that the entire surface is covered.
Cover with plastic wrap and let rise for 45 minutes to an hour.
Preheat your oven to 375F bake.
When your dough has risen to the top of the pan, but not much above it, cover the top with a sheet pan and place in the oven. The sheet pan will keep the bottom of the buns flat.
Bake for 30-35 minutes. The internal temperature should be 200-205F. Remove from pan to cool.
Once your buns have completely cooled. Slice them apart following the grooves (see pics). Then slice each bun down the middle, stopping just before you completely go through. Voila! You have a hot dog bun.
If you look at the last picture in this post you can see that I carve out some of the bread inside the bun. This allows more room to fill your bun. I use the carved out bread to make bread crumbs.
I cut the buns into sections of 4 and 3 and freeze what we are not going to eat immediately.
Notes
*You can shape your other half piece of dough into a sandwich loaf or whatever you want.