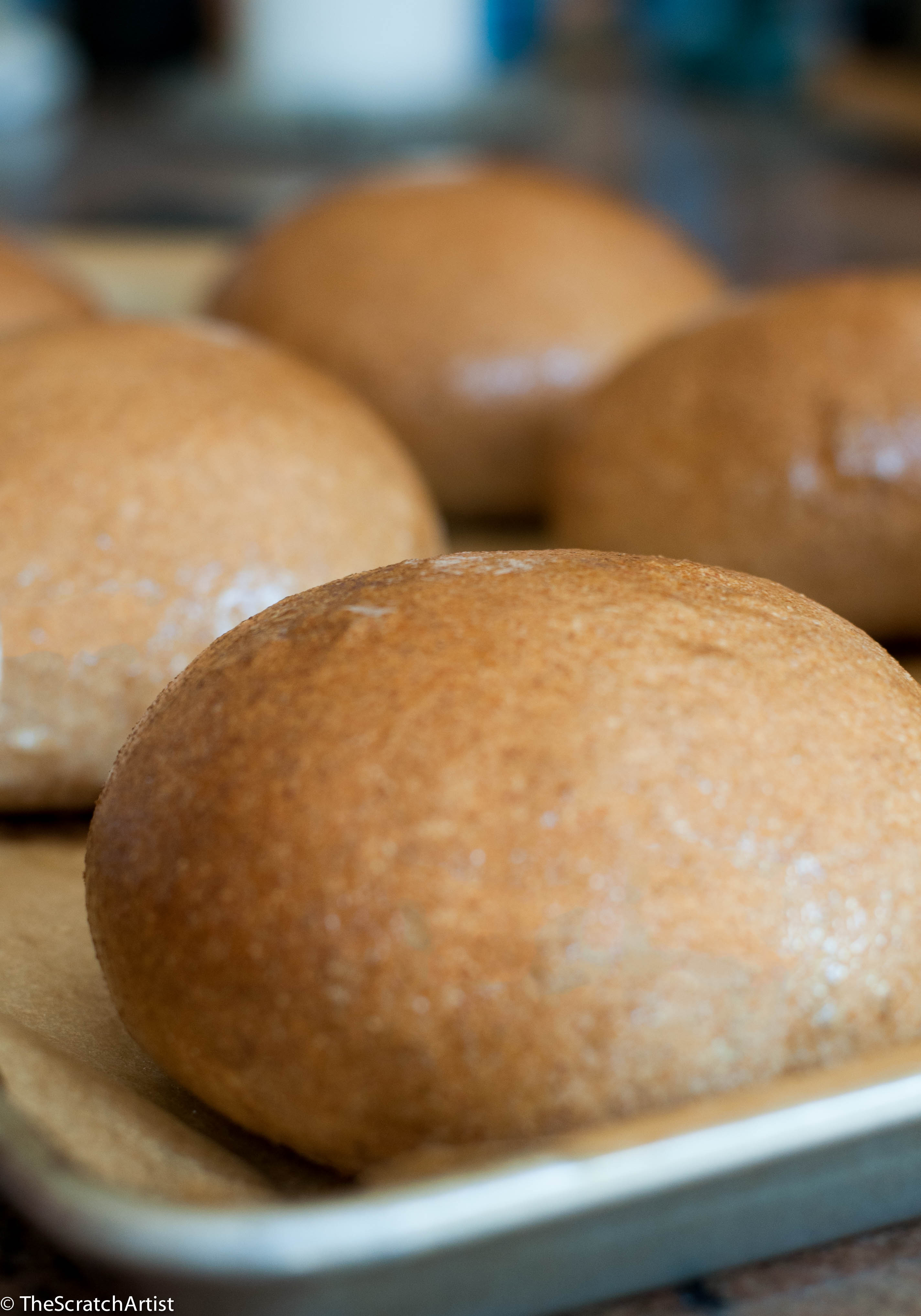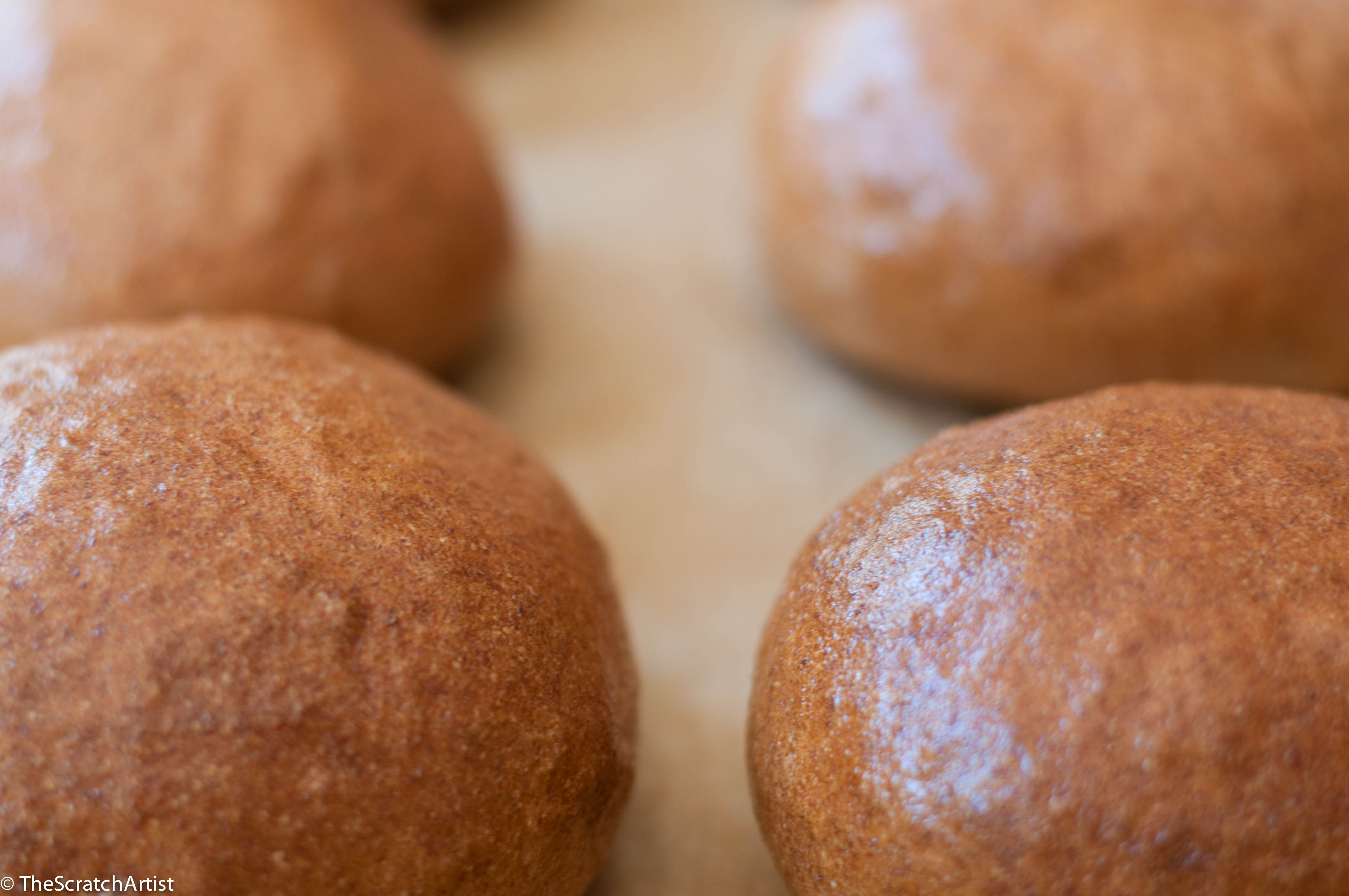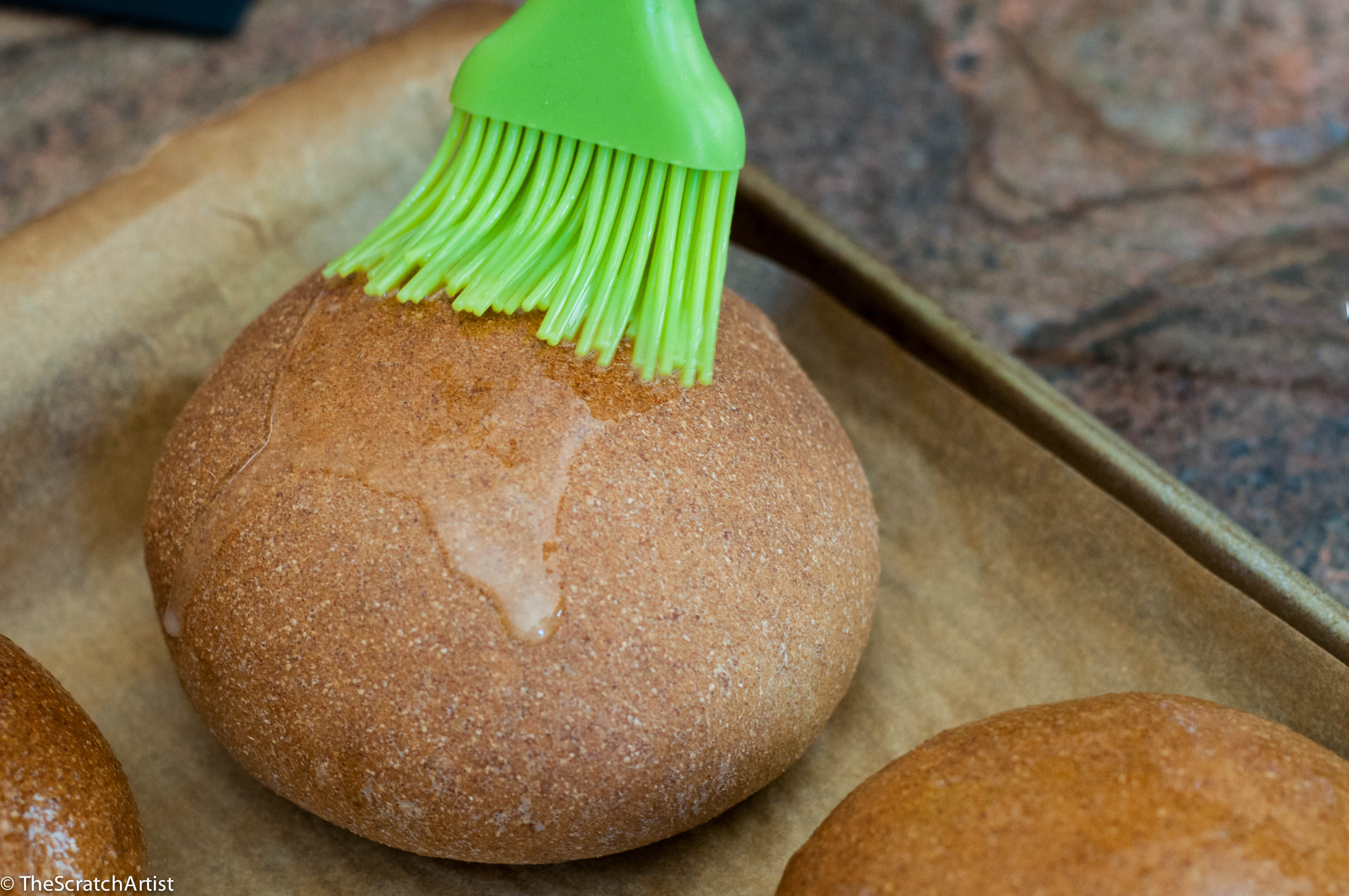 Homemade Whole Grain Burger Buns
Instructions
Divide your dough based upon how many buns you want to make. I divided my dough into six pieces, which made rather large buns.
Once your dough is divided, roll each piece into a ball and place onto a wax paper lined baking sheet. Instructional video here (skip forward to 6:07).
With the bottom of a measuring cup or a large lid, press the ball flat, as pictured.
Flatten all of your rolls this way.
Cover with plastic wrap and let rise for 45 minutes to an hour. Preheat your oven to 375F bake.
Once they have roughly doubled or look about the size you want your buns to be, place in the oven.
Bake for 25-30 minutes. Internal temperature should register between 200 - 205F.
Once removed from the oven paint melted butter over the top of the buns for an extra savory and crispy crust.