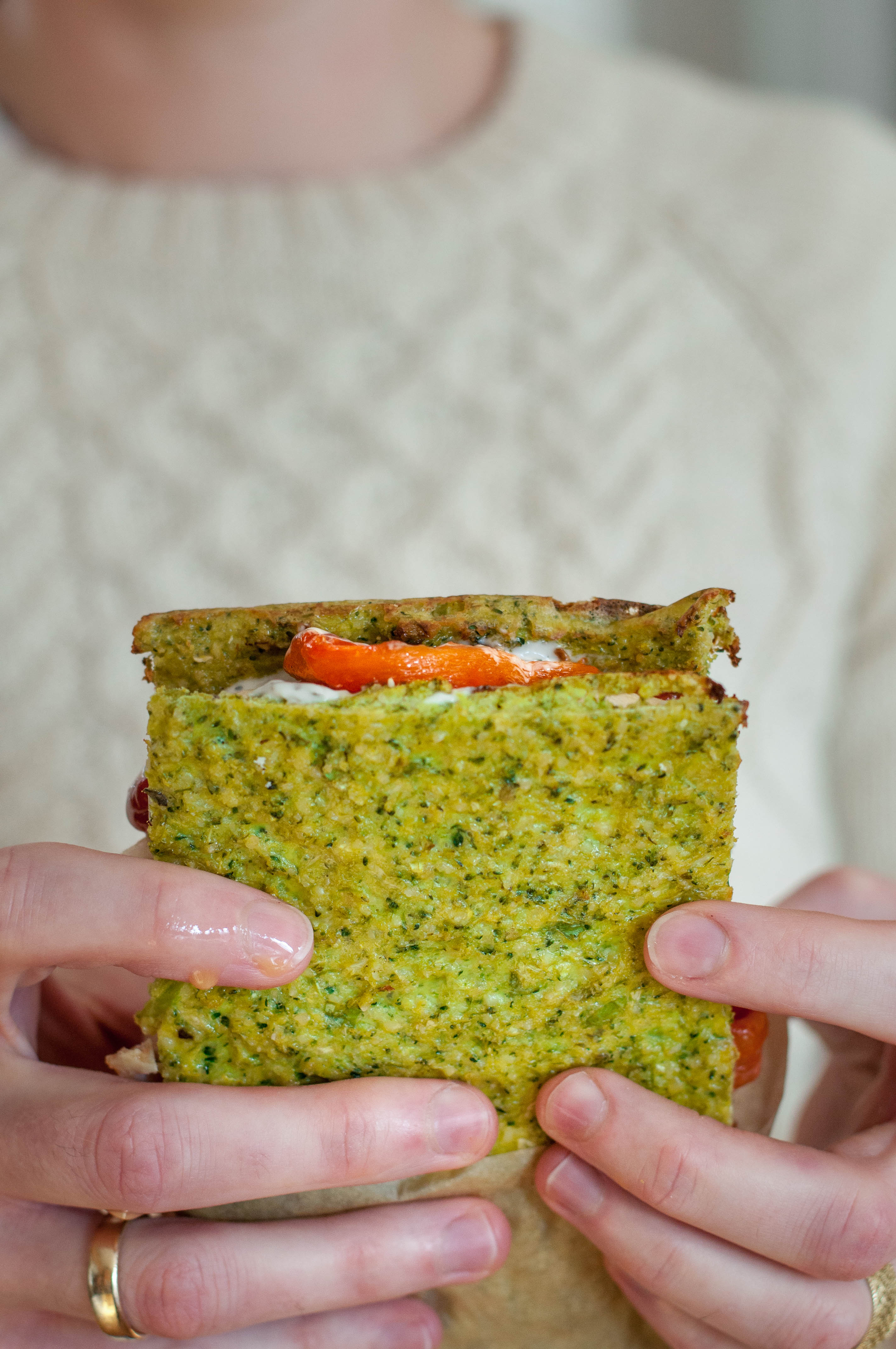 First let's talk food, then I have some new ideas to share with you for this here blog.  These sandwiches are so amazingly good!  Roasted red bell peppers, herb mayonnaise, and baked chicken, nestled between flatbreads made from broccoli.  So good!  Amazingly, amazingly good.  The genius bloggers over at Green Kitchen Stories brought these vegetable flatbreads into my life.  These "breads" are made from almond flour, eggs, and a vegetable of your choosing; think broccoli, cauliflower, beets, carrots, brussels sprouts, the list goes on.  And that's just the breads!  The possibilities for fillings have overwhelmed the always overflowing section of my brain that is responsible for recipe creation.  I have enough ideas to change the name of this blog to the vegetable flatbread blog!  It was hard to decide which one to share with you; it came down to roasted red peppers over spicy cauliflower…sorry if you were on team-cauliflower, but I'll give you some hints at the end of this post for the cauliflower sandwich.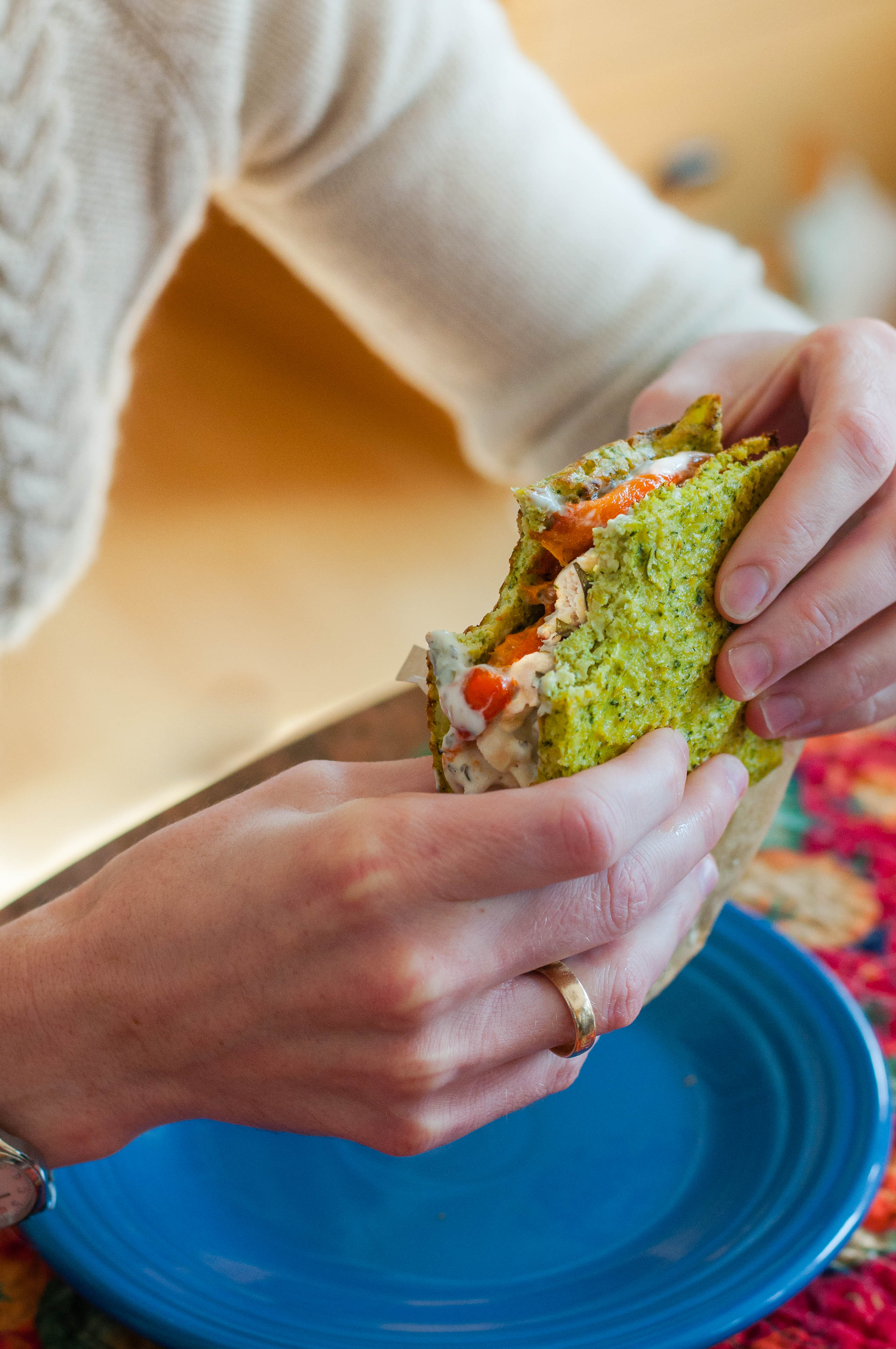 I am going to try something new here.  The other day I was talking to my father about some of my frustrations.  After starting this blog, I have drastically changed how I cook.  And I was telling him how much I miss just being in the kitchen, playing around with flavors, textures, and new ingredients.  When I cook, I never use measuring cups…I should say that I used to never use measuring cups because now, every time I step into the kitchen, I've got measuring cups in one hand and a pad and pen in the other.  Much to my despair at times.
When it comes to food, there is a constant flow of ideas running through my mind (which I pray never ends), and having to stop myself to measure and record what I am doing interrupts the flow.  It is incrediblly frustrating.  Add to the mix a photo shoot and uncooperative light and my meditative cooking Wa is all but destroyed.  So how do I find balance?
This is what I asked my father.  To paraphrase he said, stop being an idiot and don't waste time not loving what you are doing.  He has a way of slicing through the unworkable in me and clearing my head.
We talked about why I started this blog and what my intentions are going forward.  He reminded me that I did not start this blog to wow the world with innovative, cutting edge recipes that require specific measurements and detailed instructions.  This blog, at it's heart, is all about self-expression.  Mine and yours.  You can read more about that here and here.  So in that vein, let's throw out our measuring spoons and let our taste buds and instincts be our guide.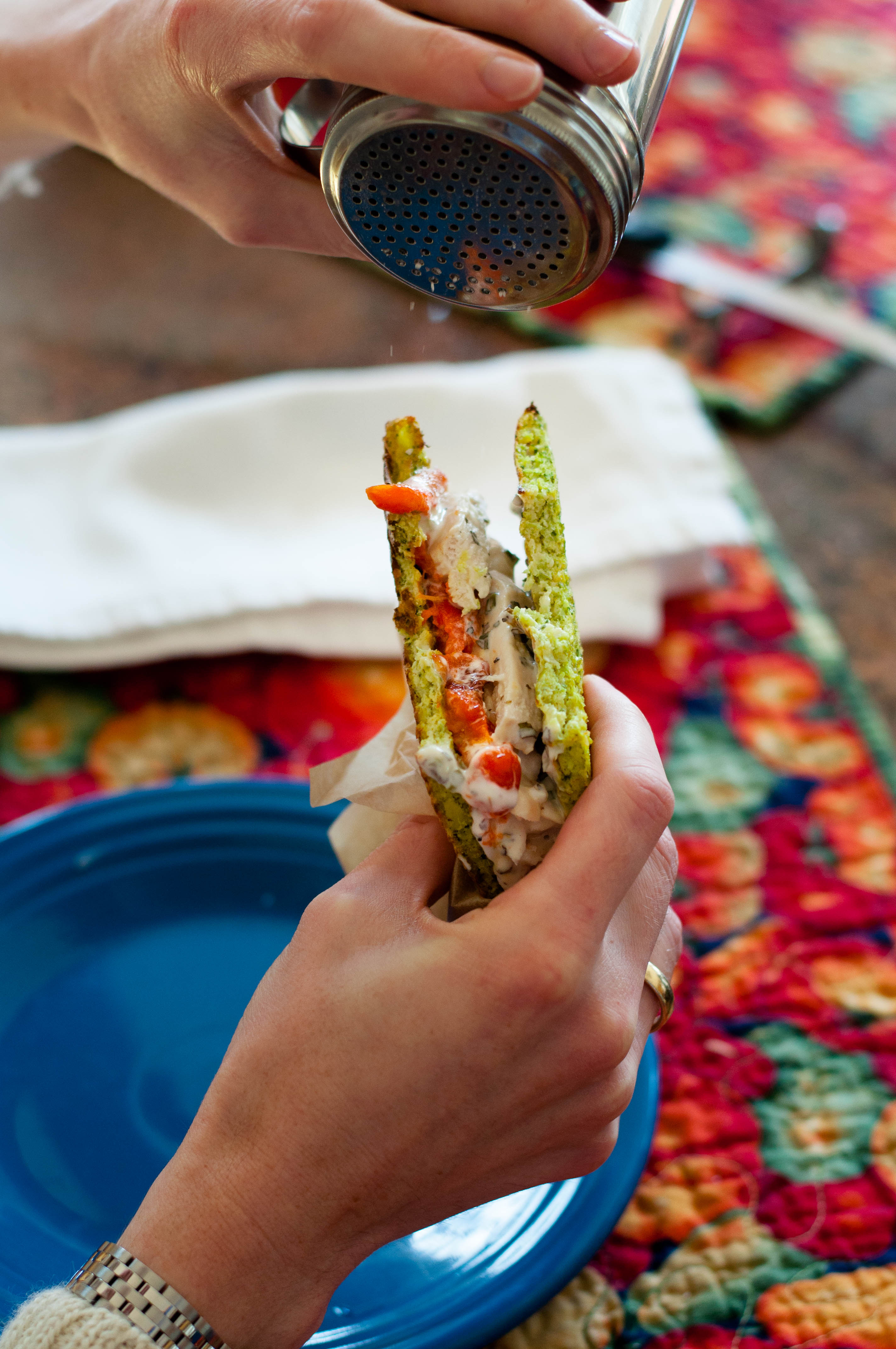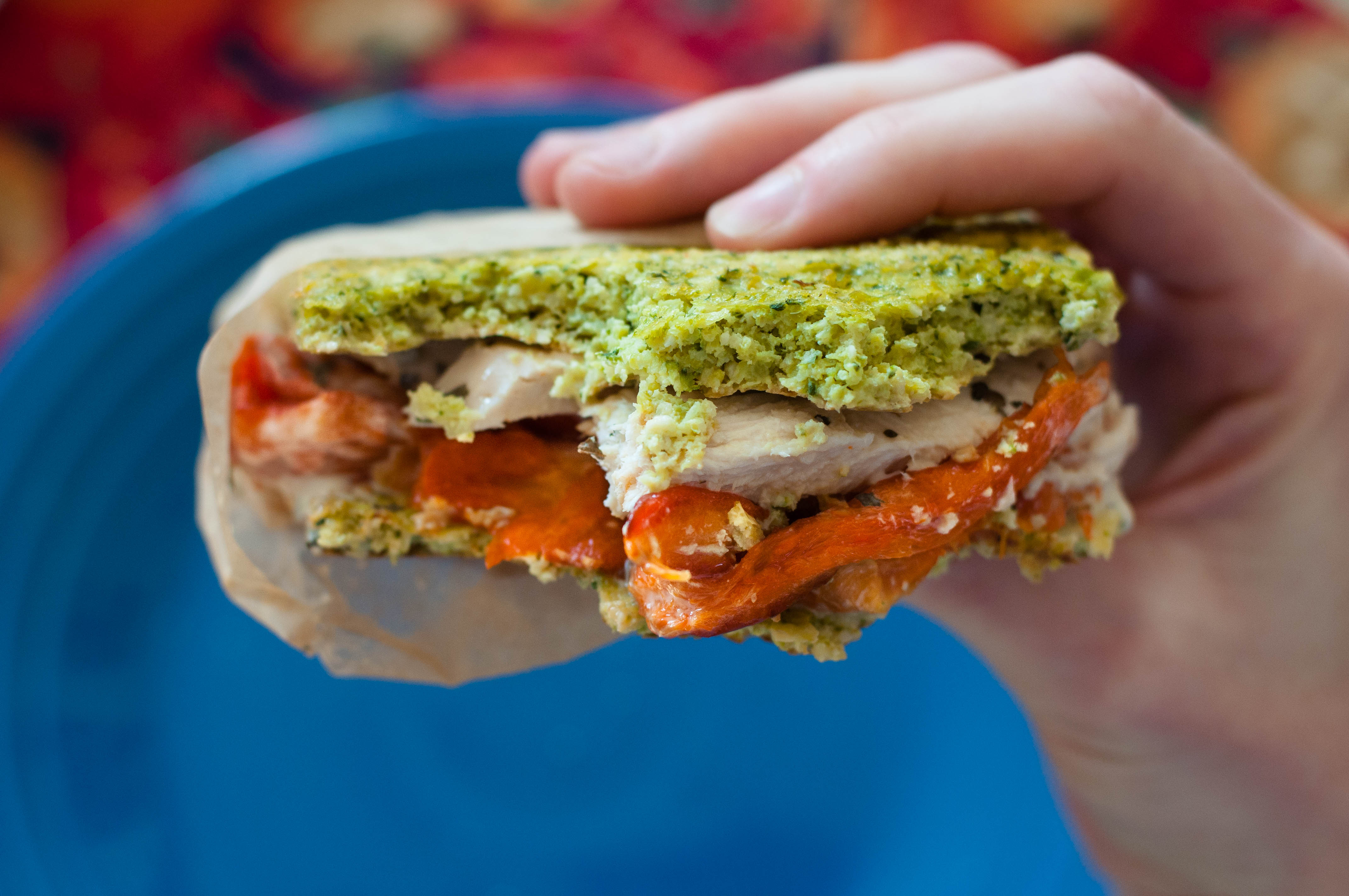 I'm going try sharing some grandma-style recipes.  Did I lose you on that one?  Remember that relative who had a cookbook filled with food stains and writing that you needed both a decoder ring and a dictionary of archaic (or nonexistent) abbreviations?  In my family, it was my mother's aunt.  Her mandel bread recipe was along the lines of: flour, eggs, oil, chocolate, nuts.  Mix and bake.  Leaves you wondering why she even bothered to write it down!  Each recipe was the same.  A smattering of ingredients, always leaving you guessing whether any ingredients were left out, and thoroughly confusing measurements like "some," "a dash," and "a bit more than last time," followed by equally confounding instructions like "bake until done" and "turn oven to hot."  Uhhh, what!?
Don't worry, I'm not going to start sharing recipes that are THAT cryptic.  But, one of the things I love about these old recipes is that they demand that I get creative.  That I find my own way.  Create a new dish.  This is what I love about cooking.  Self expression through food.
So, there will be some recipes in the future, like this one, with vaguer measurements and a suggestion as to a method, but nothing too rigorous.  I think all great cooks measure with their fingers and their tastebuds.  This type of cooking is meditative and centering.  Just watch any of a handful of recent food documentaries and/or films and you'll see it.  If you are new to cooking and feeling a bit nervous, trust me, you can recreate great flavor from a simple list of ingredients if you stay attuned to your tastebuds and aren't afraid to fail.  You will have the freedom to really make it your own.  More spicy, less salty, whatever you want.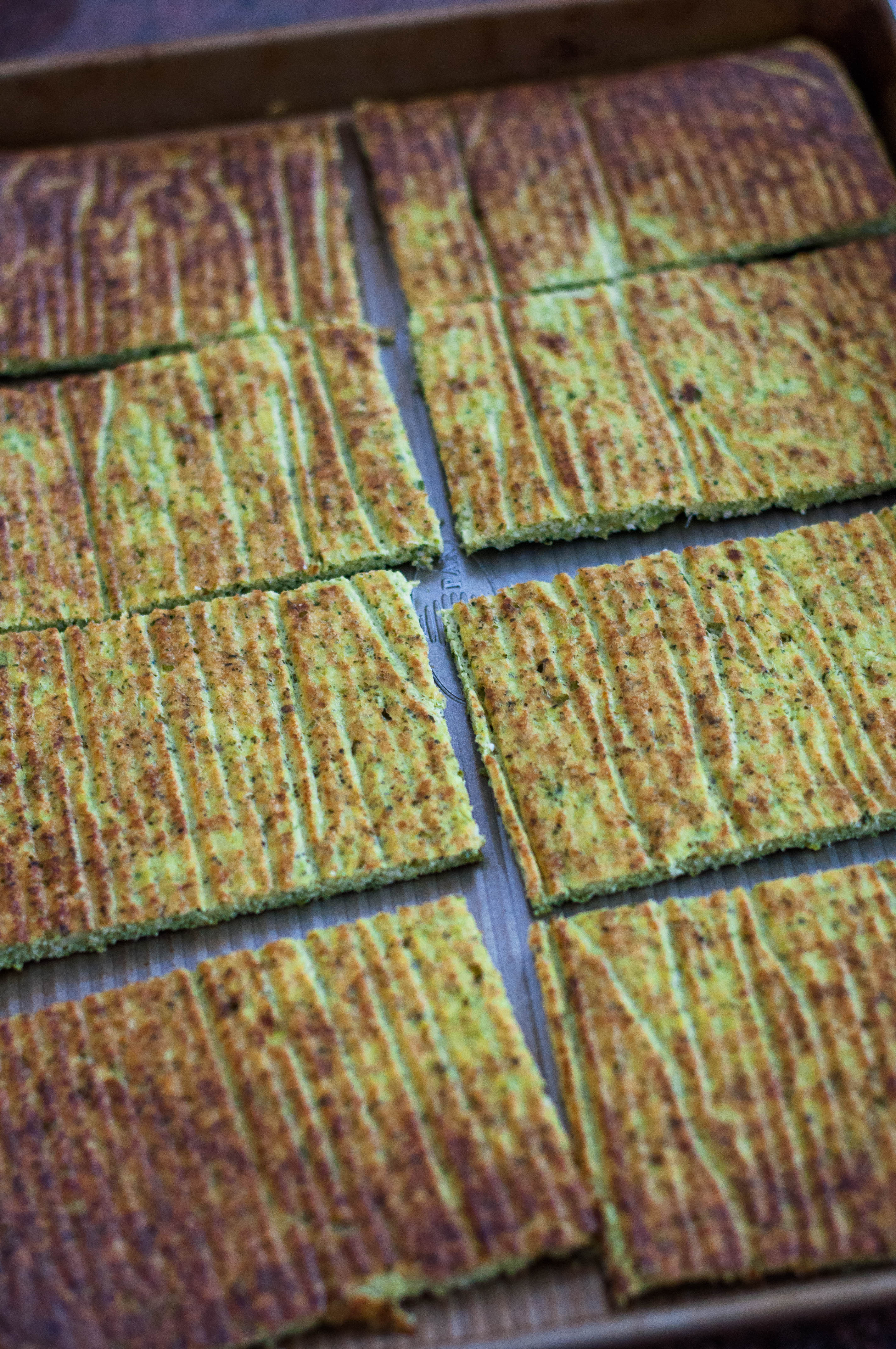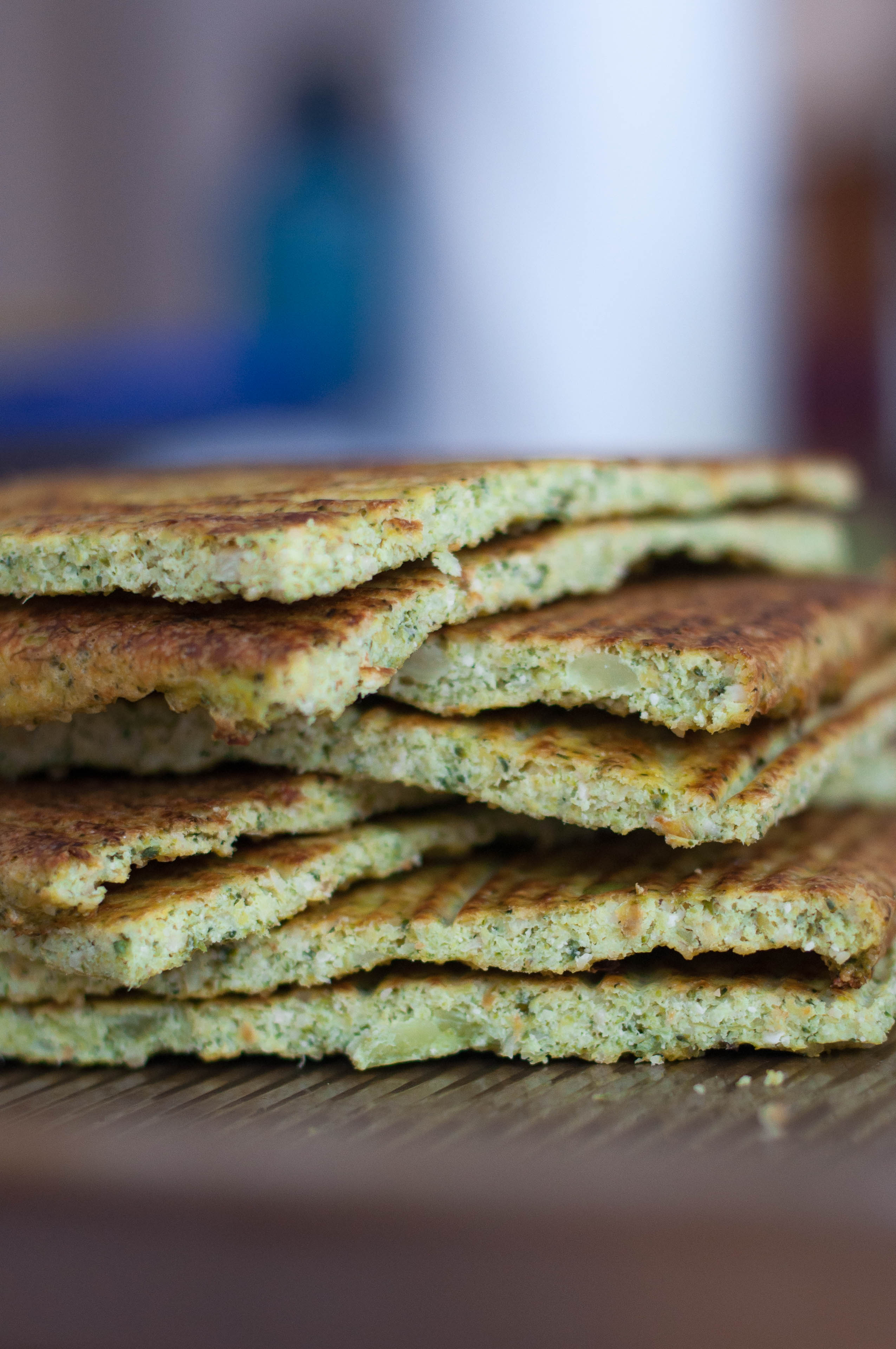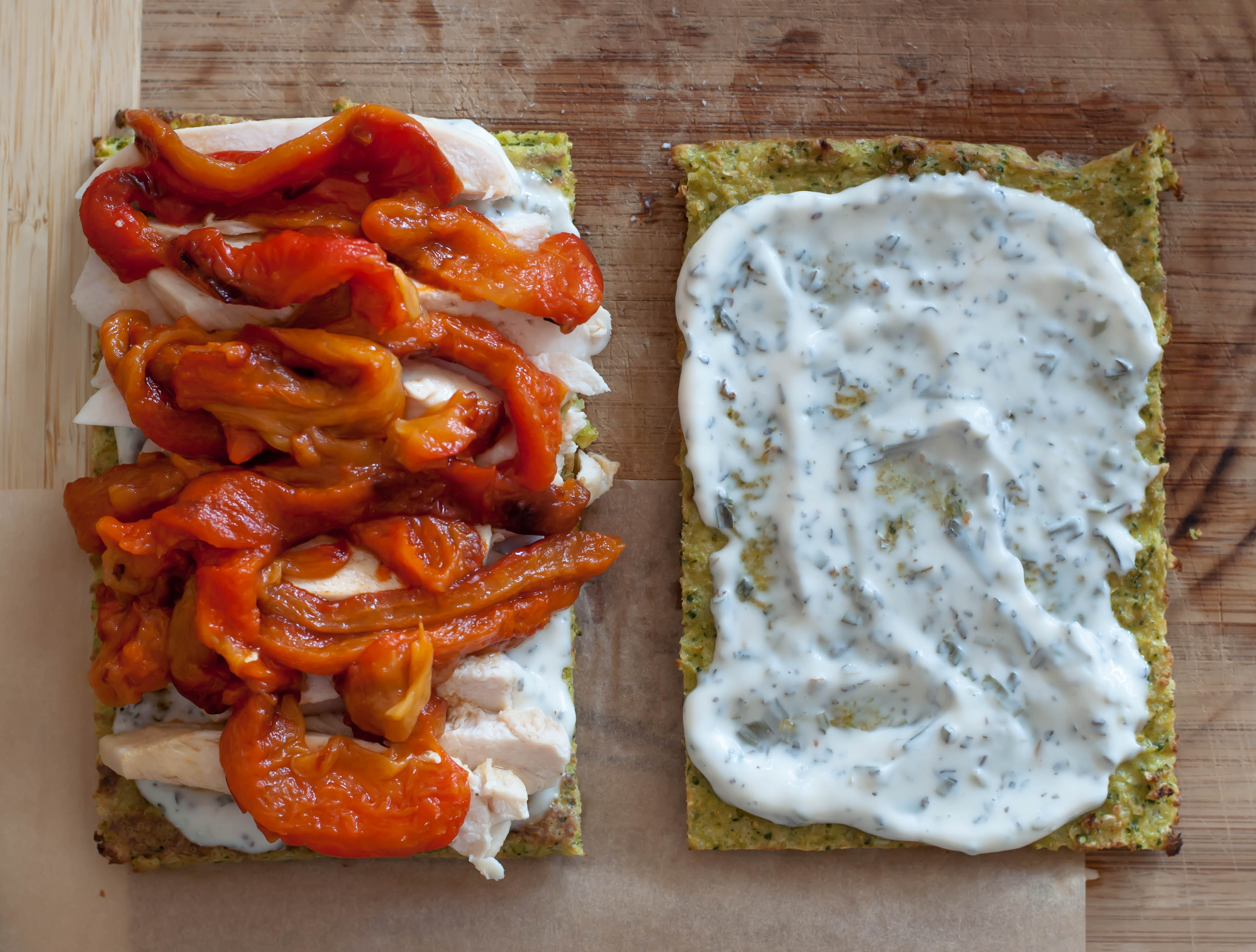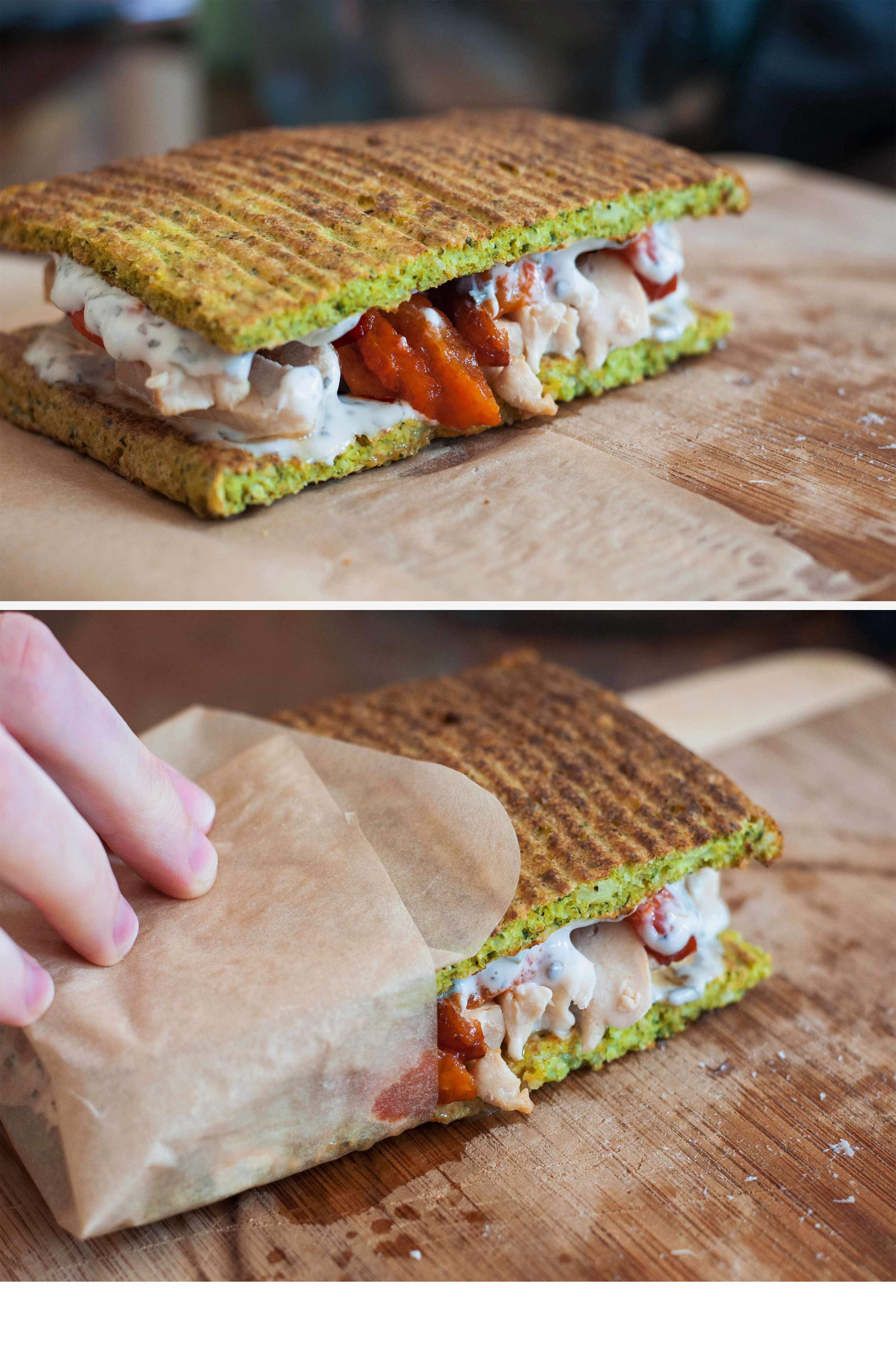 Gluten Free Flatbread Sandwiches - Roast Pepper & Herb Mayonnaise
Ingredients
3 Roasted red bell peppers
3 Half chicken breasts
Herb Mayonnaise
Vegenaise or mayonnaise of your choosing
Lemon
Dried tarragon
Dried Basil
Dried chives
Salt & pepper
Instructions
I roasted my peppers at 400F. I placed an oven rack at the top of the oven and placed the peppers directly on the rack. Cook until the skin starts to blacken rotating throughout the cook time, about 40 minutes. Remove from the oven with a set of tongs and place in a bowl that you can cover with aluminum foil or a tight fitting lid. Let them sit like this for 30 minutes or so and then peel off the blackened skins and slice into slivers.
For the mayonnaise, mix together all of the ingredients until you achieve the flavor you like. I like to keep the consistency nice and thick. Make sure to thoroughly mix in your lemon until it is well incorporated before taste testing and adding more lemon or Vegenaise.
I find it VERY useful to wrap the base of the sandwiches with parchment paper so that you can hold and enjoy the sandwich without ending up with the filing in your lap.
Spicy cauliflower sandwich:
For this one, I substituted cauliflower for broccoli in the Green Kitchen Stories Broccoli Flatbread recipe. Then I smeared a thick layer of homemade guacamole on one side of the bread and a spicy harissa and Vegenaise dressing on the other side. Then I threw in some lettuce and frisee.