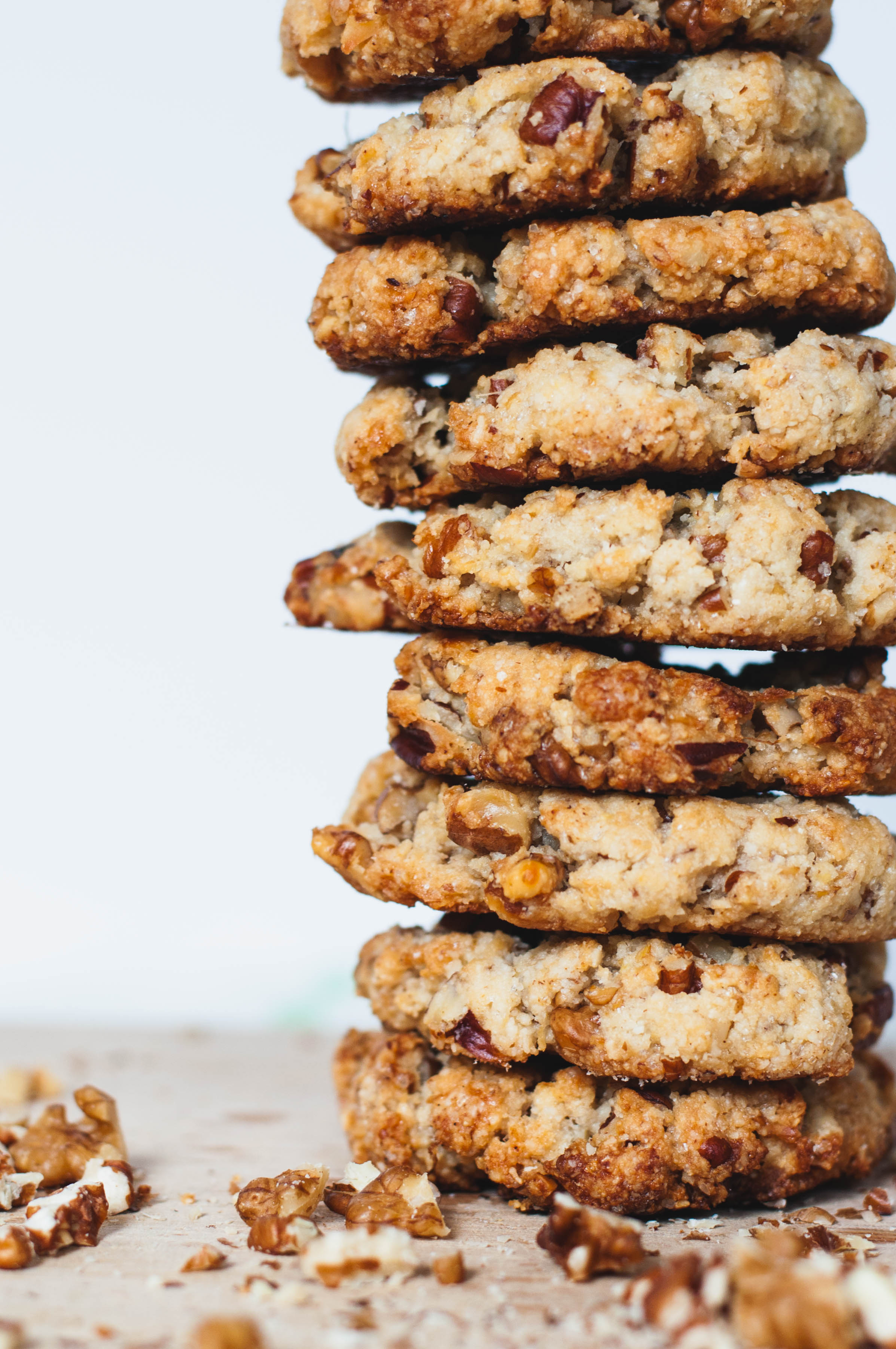 The other morning my father told me he had a dream that a pumpkin stem was growing out of the back of his head…I can't make this stuff up.  I'm going to take that as a sign: fall is here!  Any other interpretation could take us down a Freudian rabbit hole and no one wants to go there!
These gluten free & vegan ginger cookies are my way of saying "hi" to fall without being too aggressive about it.  There will be plenty of time for pumpkins, apples, and stews.  Patience.  Patience.  I'm still enjoying lying out on my porch basking in the sun (more accurately said, I'm still enjoying the idea that I could lie out on my porch, because I've only managed that two or three times this summer.  I have a full time job, this blog, and a family that gets ornery if I don't spend time with them!  Plus, I get hot in less than a minute and then I am ready for some AC).  Back to fall and these cookies.  Is it just me, or is ginger in baked goods the essence of fall?  So warming and a tad spicy.  Delicious.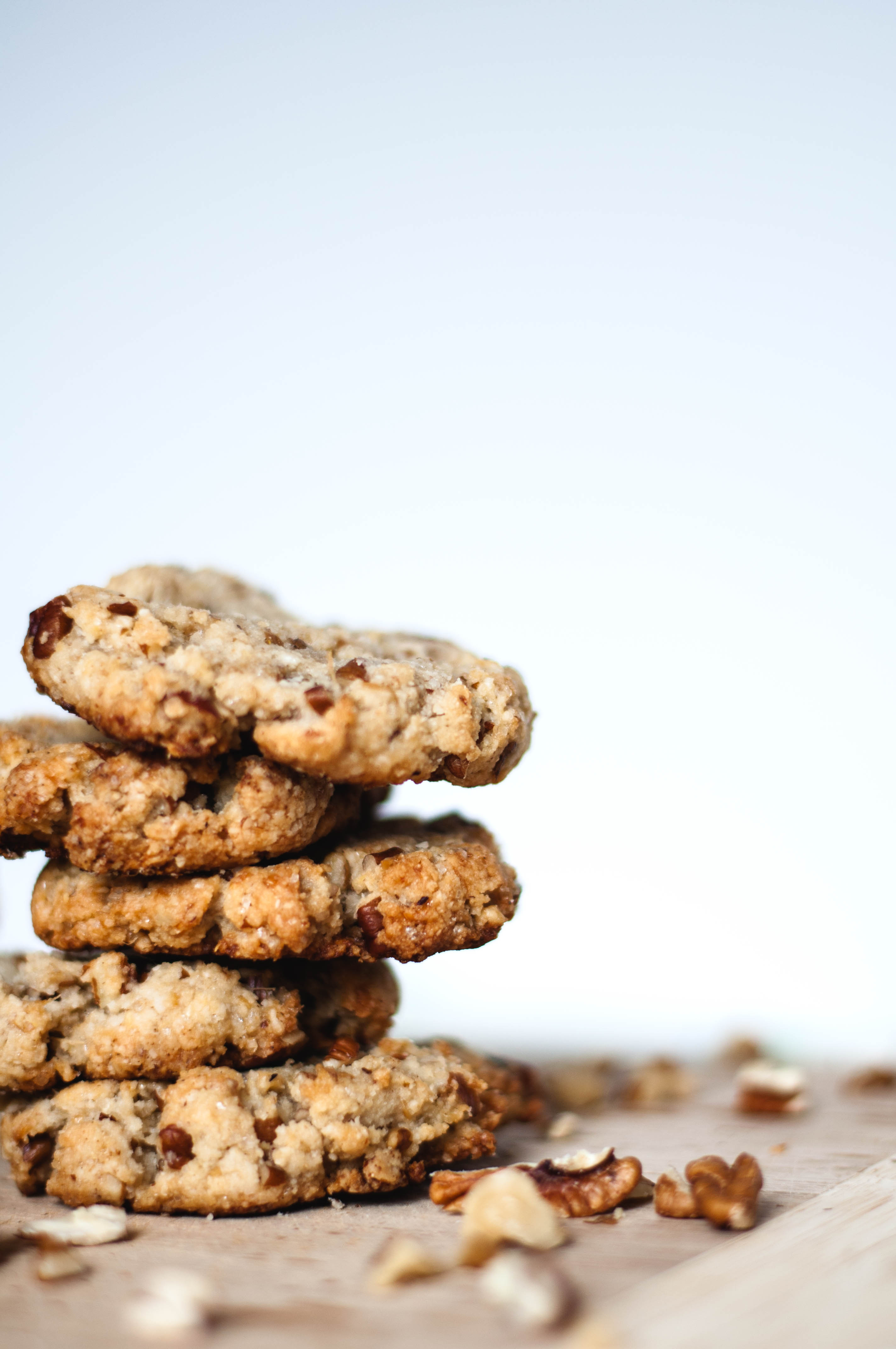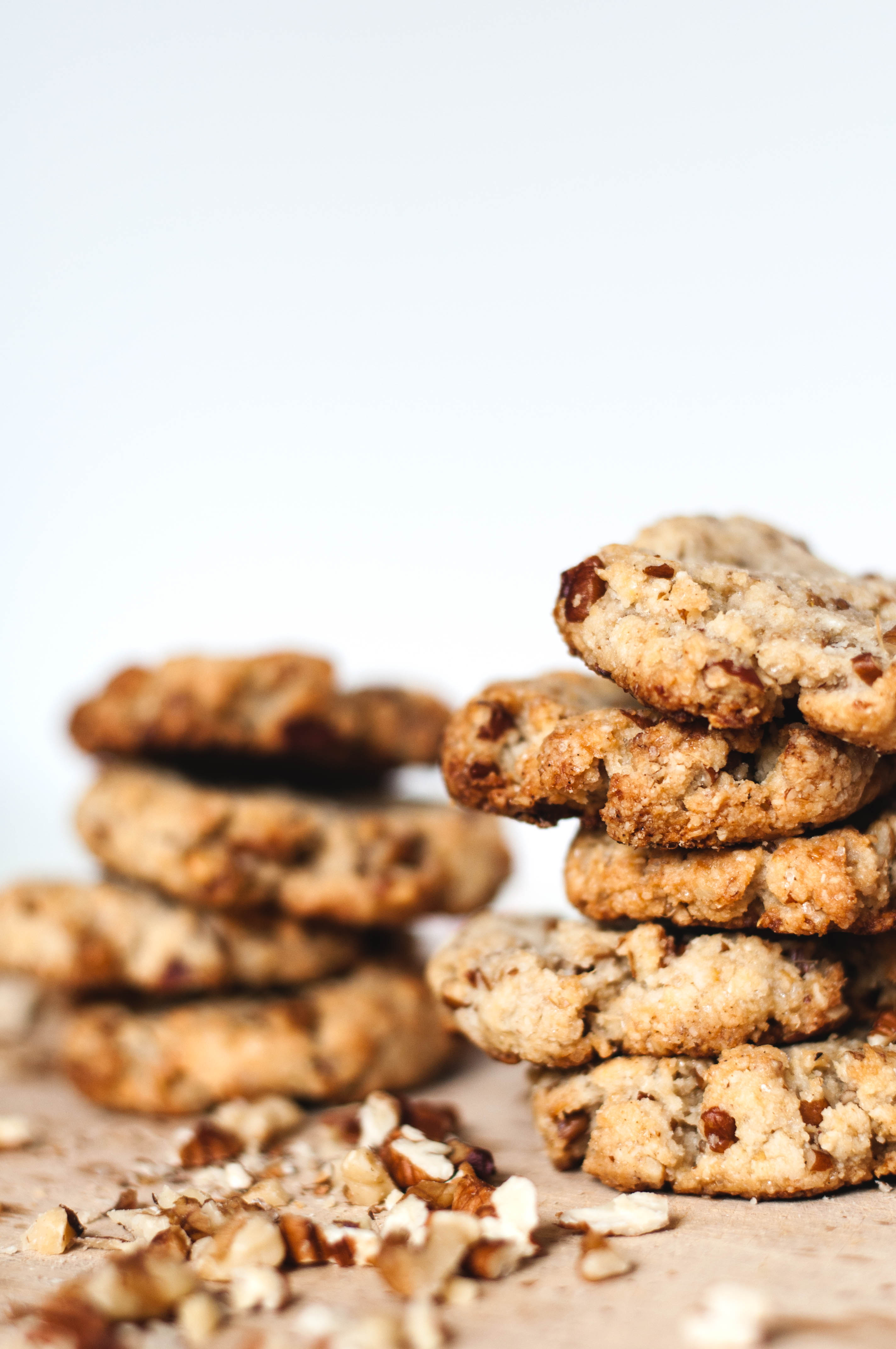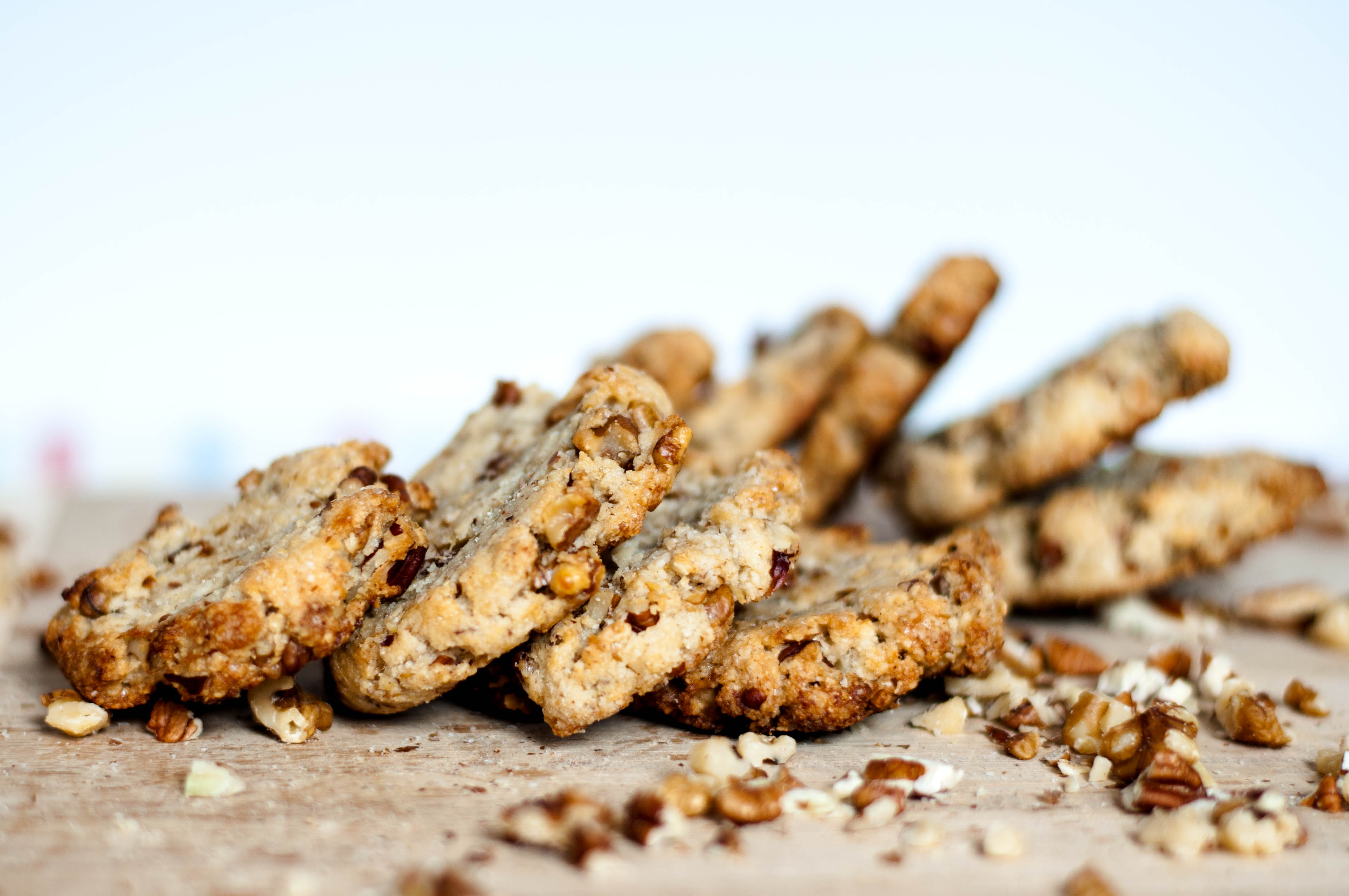 These cookies also meet a recent goal of mine to post some simple recipes.  Ones that will take 30 minutes to make and require common ingredients that most of you will be able to get your hands on easily.  I am endeavoring to strike a balance between sharing recipes consistent with my philosophy of making food from scratch while also providing approachable recipes that you all would like to bring into your home.  I really really want you all to enjoy them as much as we do.
I have been hearing from some of you that my recipes seem overwhelming or too time consuming.  I hear you. My solution is to mix in some time-efficient, technique-friendly recipes like this one, alongside some of the more time intensive "complicated" ones.  I say "complicated" because they are only complicated until you have done them once.  I am no master chef.  Ha!  If I haven't burnt, over-salted, dropped, overcooked, undercooked, or wilted it, then it just hasn't found its way into my kitchen yet.  Training?  None.  (Unless baking a cake in 6th grade counts..and if it does, then we are all out of luck because that was one sad sunken-looking cake).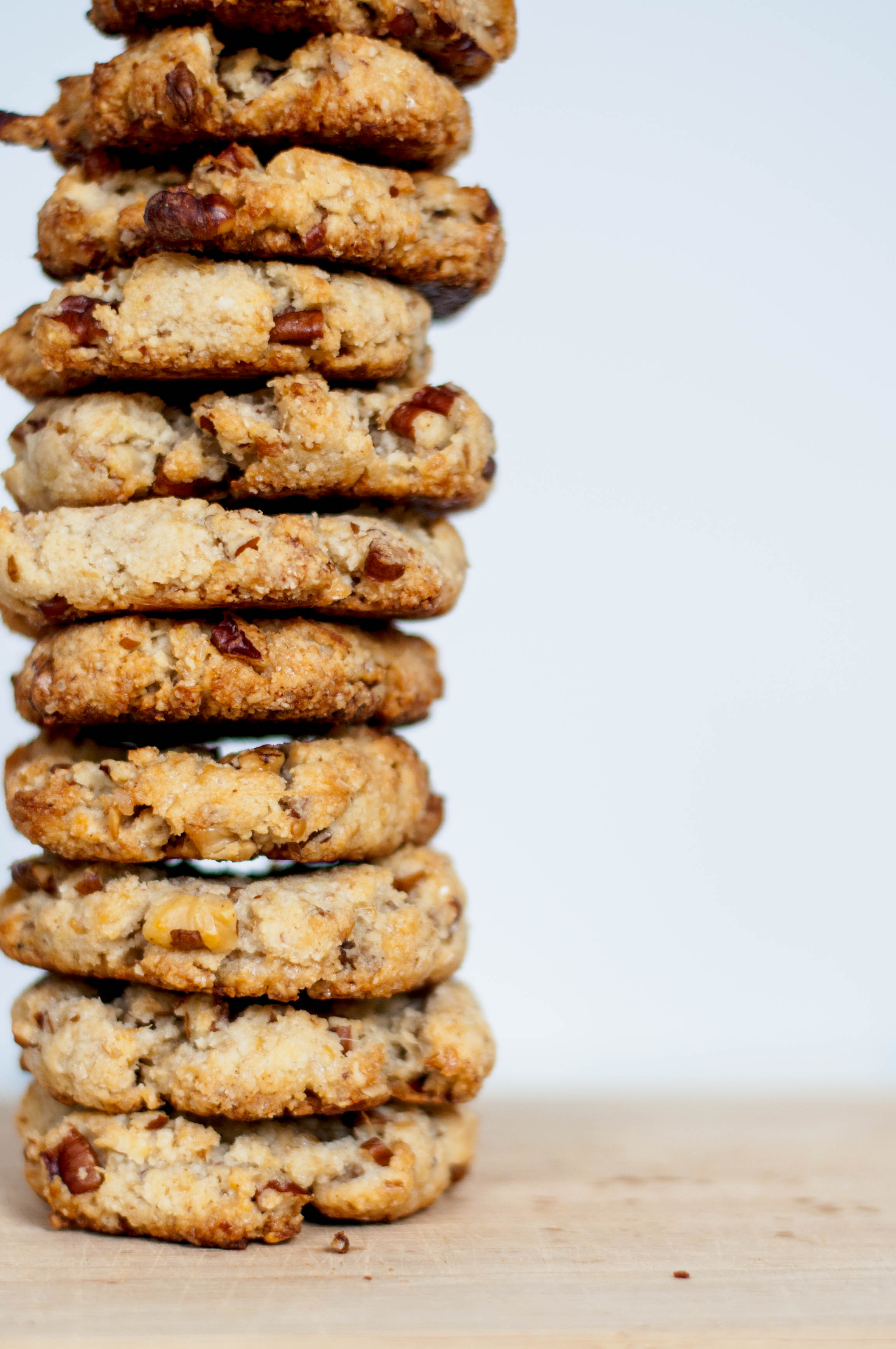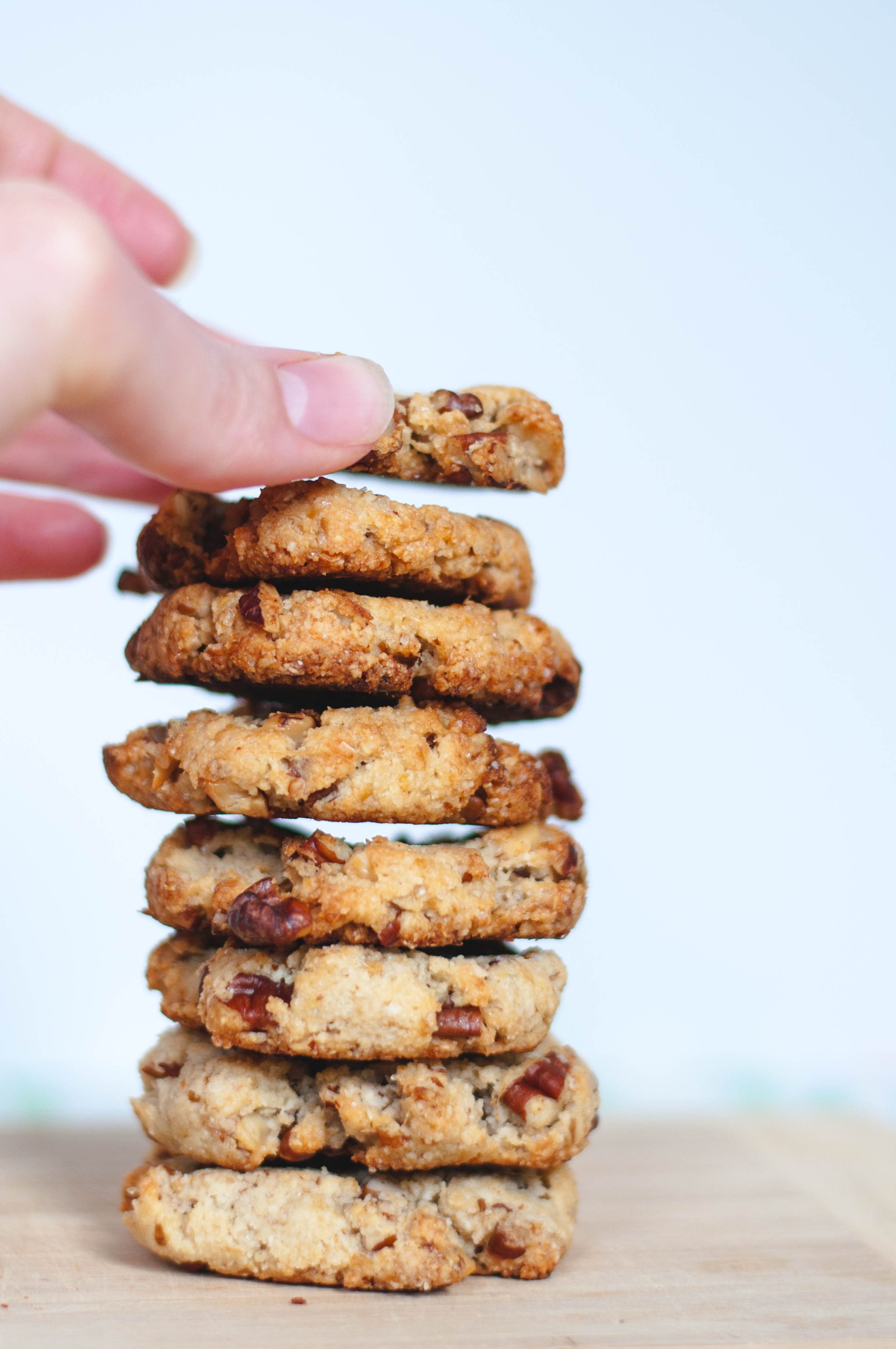 The point I am making is that I am learning as I go, and finding new flavors and techniques every day that I want to share with you (don't worry, I only post the tested, tried & true recipes).  So, believe me when I tell you that there is absolutely NOTHING here that you cannot recreate.  If you don't like ginger, try these.
Before saying goodbye, one last note and a plug for my more "complicated" recipes.  Until my second year of college, I hated cooking.  I came by my dislike for cooking honestly.  Growing up, the last place my mother wanted to be was in the kitchen.  Despite these early formative years, my love for cooking (at that time more baking than cooking) grew and grew in my college years.  It blossomed because I started investing more and more of myself and my time into the process.  I found that the more involved the recipe was, the more I enjoyed it.  This of course seems quite paradoxical, invest more time and energy into the thing you don't enjoy and then you will start enjoying it.  What???  But I'm telling you, that's how it was for me.  You can read more of that story here.
Here's what I have to say for those of you who are on the fence about taking on a from-scratch kitchen endeavor that seems outside of your comfort zone: There is a strong pull for us all to move faster, live life quicker, get on to the next thing — to join the races and keep going, going, going — Just keep up, keep up!  We all feel it.  And our food and cooking rituals have followed suit.  The 5, 10, 20 minute meals are like catnip to our exhausted, to-do-list-driven minds.  But, if we pause and ask ourselves, "what are we struggling so hard to keep up with?  What are we racing around to accomplish?" We might be shocked to find we don't actually want what we are chasing.  The pull to move on to what's next has us miss out on the now.  And we all know that the blissful experience of being fully present is what we are seeking in life.  The racing around and struggling to keep up, supposedly chasing what we claim to want, only pulls us further and further from what REALLY matters to us. (Like these cookies).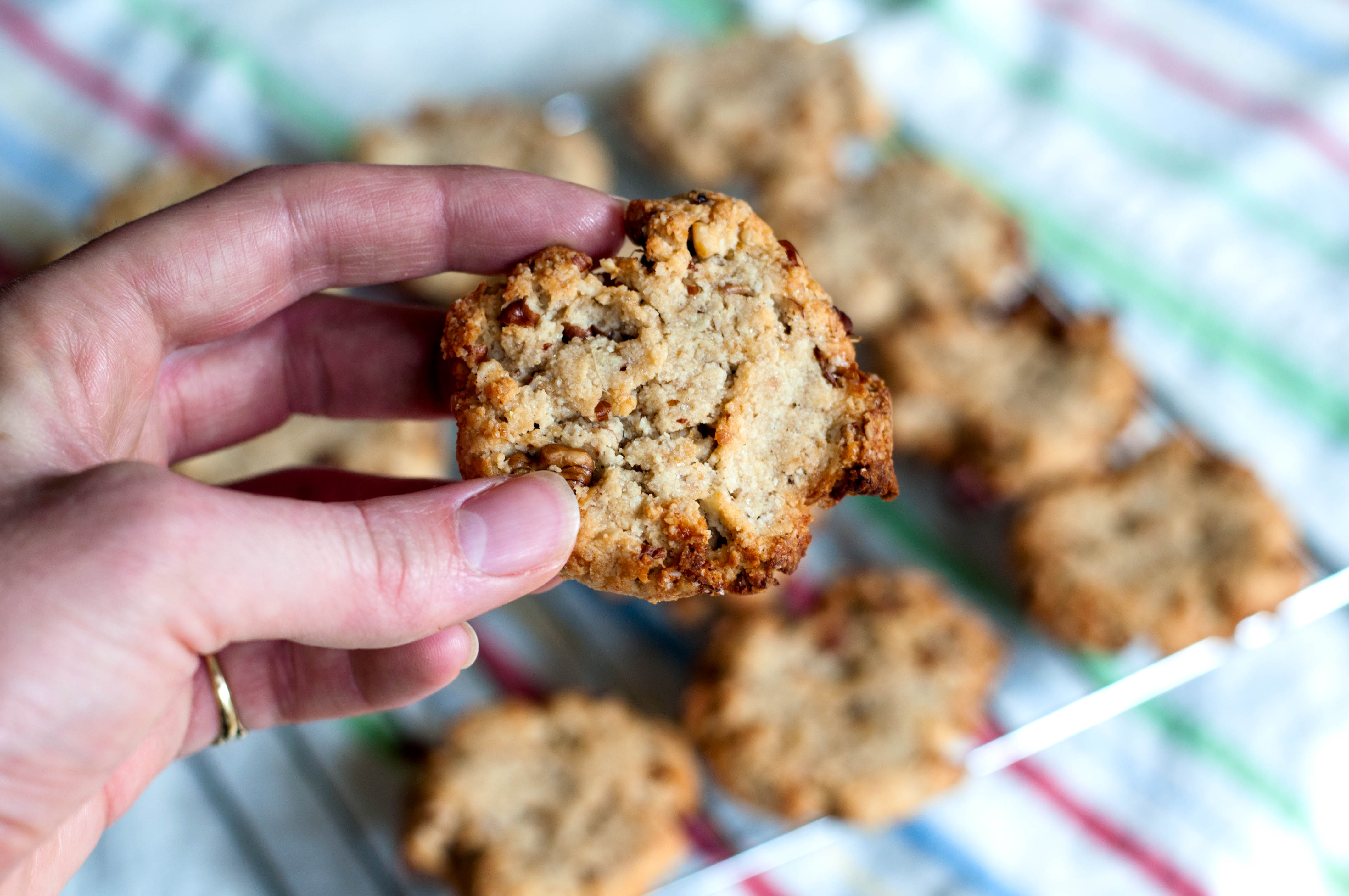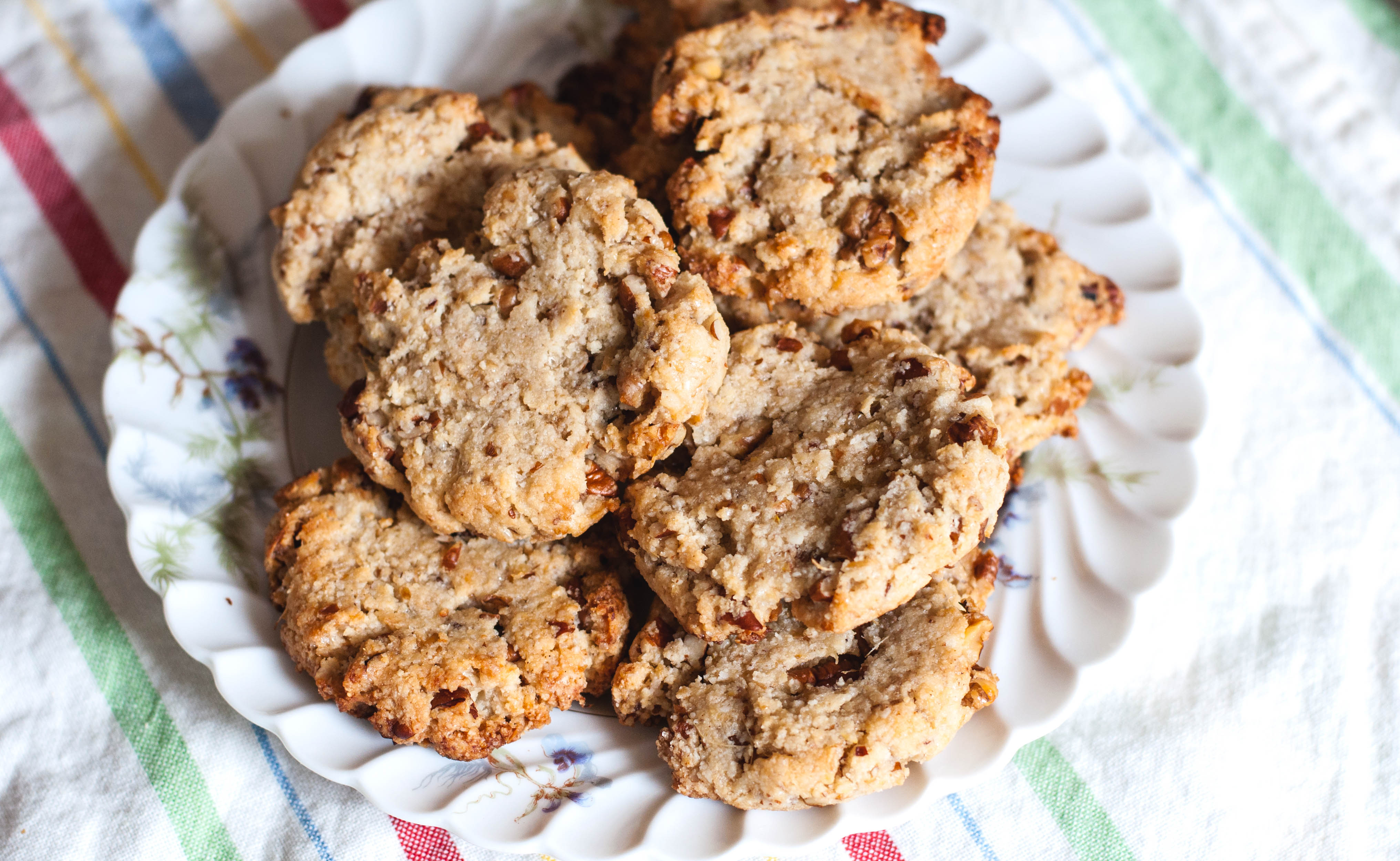 I speak from experience.  When I am pressed to get a blog post up, when work demands fill my email and inbox, when I am needed and wanted for a family gathering or celebration, I feel my pace and energy slip into a frenetic get-it-done mode.  LIFE becomes something to get done. But I don't want to get life done!  I want to be present for all that life has to offer, visually, tactically, gustatorily, auditorily, olfactorily, emotionally, intellectually, and spiritually.  What I want in life is to be.  Simply be.  Be with all that is around me.   All the time.   And experience the tremendous gratitude that comes with that.  Making food from scratch, savoring the slower pace and increased demand for creativity and self-expression, brings me infinitely closer to this experience.  Which is why I want to share that with all of you.  And I know many of you already experience this not only in cooking, but in other endeavors as well.  Let's do it more.  Or rather, let's be it more.  As my father has always told me, "We are not human doings; we are human beings."
And with all of what I have said, I still know that sometimes we just need to get dinner on the table!  That is why balance is called for.  And in the name of balance, I present these cookies!  As promised these have a 30-minute maximum time investment and that is if you aimlessly move about your kitchen, contemplating life's big questions while making them.  Don't get me wrong, I am all for deep philosophical thought and cooking.  See this post.
Coming soon:  Fitness update for those of you interested and following along.  Sneak peek: success!!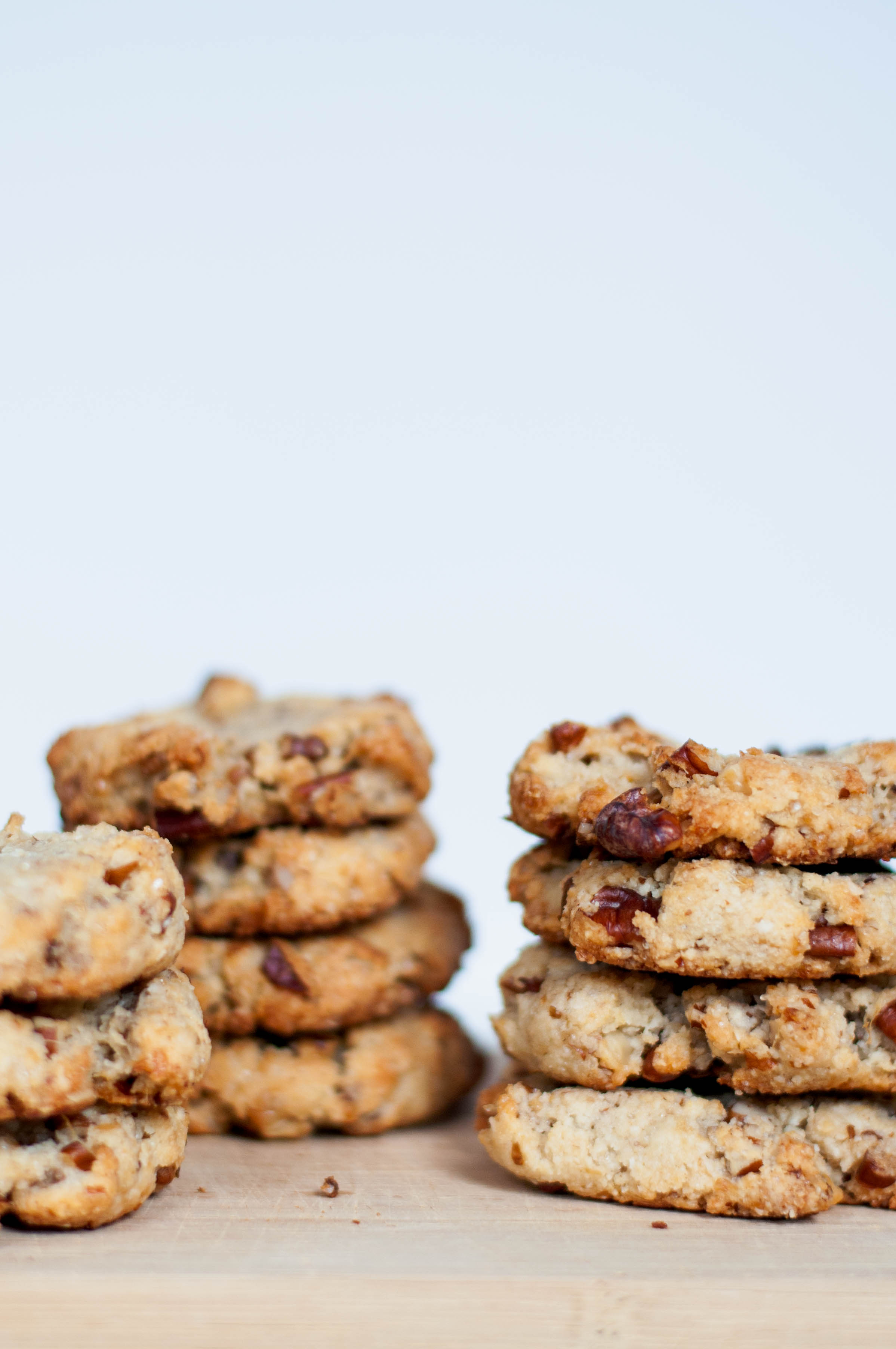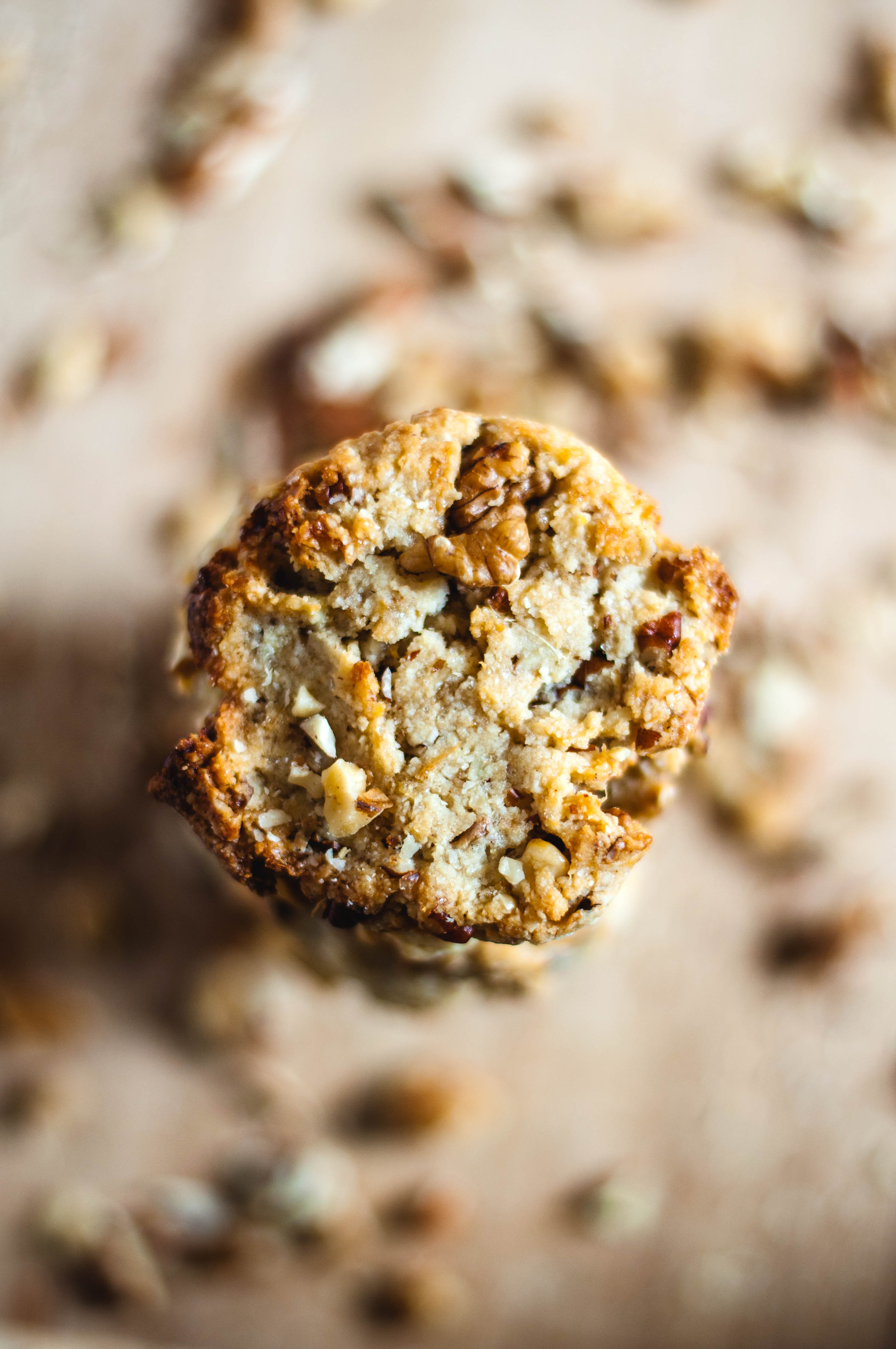 Gluten Free & Vegan Ginger Cookies
Ingredients
1¼ Cup almond meal
¼ Cup chopped pecans (heaping)
¼ Cup chopped walnuts
½ Teaspoon baking powder
¼ Teaspoon sea salt
3 Tablespoons raw sugar
1 Tablespoon + ¾ Teaspoon ground fresh ginger (use ginger grinder or microplane)
1 Flax egg (1 tablespoon flax meal mixed with 2½ tablespoon cool water)*
3 Tablespoons canola oil
Optional: ½ Teaspoon vanilla, ½ teaspoon cinnamon**
Instructions
Preheat oven to 375F.
Prepare flax egg by combining 1 tablespoon flax meal with 2½ tablespoons of water. Let sit for five minutes so it can thicken up a bit.
Combine all dry ingredients and mix them together well.
Add ginger, oil, and vanilla (if using) to flax egg and whisk together.
Pour liquid ingredients over dry ingredients and mix until well incorporated.
Roll dough into 1" balls and place on a baking sheet (no spray needed if using a nonstick pan).
Gently flatten each ball with the back of a spoon.
Slide into oven and immediately turn the temperature down to 350F.
Bake 10 minutes or until they are golden brown (the top of the cookies might still look pale. Carefully lift one cookie up to see if the base is golden brown. If so, then they are done. For extra crispy cookies bake for an additional five minutes on convection bake (watch closely to avoid burning).
Best eaten the day they are made. Store cookies covered at room temperature. After the first day, I love to crisp them up in the toaster oven and eat with a sprinkle of salt on top.
Notes
*A real egg can be substituted for the flax egg. Keep in mind if the egg is large, the dough will be much wetter. To adjust for this add more almond meal until you have a cookie-dough like texture that can be rolled into a ball. I learned the recipe I use for flax eggs at
theminimalistbaker
it works great!
**I love letting the flavor of the ginger take over so I tend not to use vanilla or cinnamon, which mask the ginger flavor a bit. Adding vanilla and cinnamon makes for a delicious cookie though, so try it out that way too!