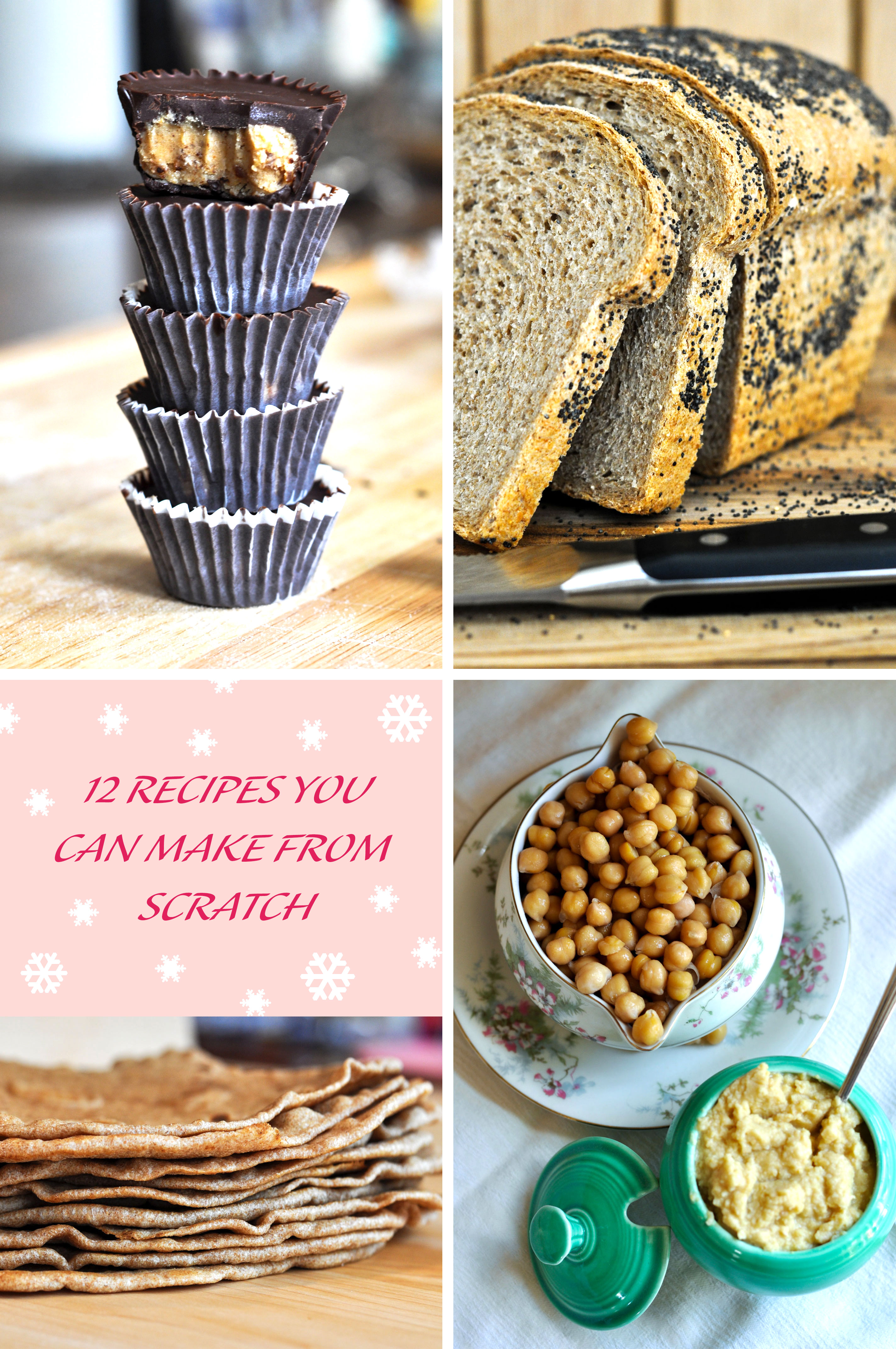 I had an idea…I'll let you be the judge if it is a good one or bad one.  Do you all have a little more time in your schedules at this time of year — or absolutely NONE!?  I got to thinking that for many people, the kids are out of school and the family is gathering, perhaps time spent together, in the kitchen, could be just the thing the doctor ordered.  Or, the very last thing that you would ever want to do, and please never say that again, ever.  So maybe cooking is not your thing.  Or, maybe it is your thing.  Or, maybe you have absolutely no time.  Or maybe you have so much time on your hands that you have fallen into a time warp and accomplish nothing all day long.  I don't know.  And really that is beside the point and a bit rambly.  The point is, I have an idea.
From the title of this post, it does not exactly take a rocket scientist to figure out what my idea is, but I like to be dramatic anyway.  So with all of your extra time and family cheer, how about making something you love or that someone you love loves, from scratch?  In between the racing and gift buying and social calendar overwhelm, it can be a challenge to actually enjoy ourselves.  The challenge is one of not letting all of our to-dos get in the way of being, being who we are, being grateful.  I think creating something from scratch can take us out of the harried rush to get everything done and put us more in touch with the joy of creation.  Draw something, build something, write something, cook something, create something.  Introduce and inspire your children and/or your nieces & nephews or whomever, to make something that they can be the executive of.  Where they are the chief and ultimate creative decision maker.  A teaspoon or a tablespoon?  A fat paintbrush or a skinny brush?  These are the questions and decisions that make for self-expression.  Anything that allows us to express ourselves has the potential to deepen our joy and satisfaction.  And making things from scratch gives us the opportunity to have even more of these moments.  Read more about my philosophy about creating from scratch here.
If cooking is your thing, or you want it to become your thing I rounded up some of my favorite from-scratch recipes and categorized them by how daunting they are.  If you're like me, you are always going to pick the most daunting one because who knows why, but that is what you will always do, without fail.  And, if you are more rational and/or have never made anything from scratch before, you'll want to hit the ones lower down on the list.  I also rounded up some of my favorite from-scratch recipes from other bloggers that I love.  Those fall outside of the highly sophisticated ranking system because I have yet to make any of their recipes.  I have found as a blogger that I spend a whole lot less time following other people's recipes and a whole lot more time smacking my head and redoing my own failed recipes.
So, with all that said, go get your scratch on!  That sounds wrong in so many ways…let's have a scratching party?  Oy, thats even worse. Just make some stuff from scratch with me and tell me about it, and have some good old fashioned holiday kitchen cheer, alright?  Alright.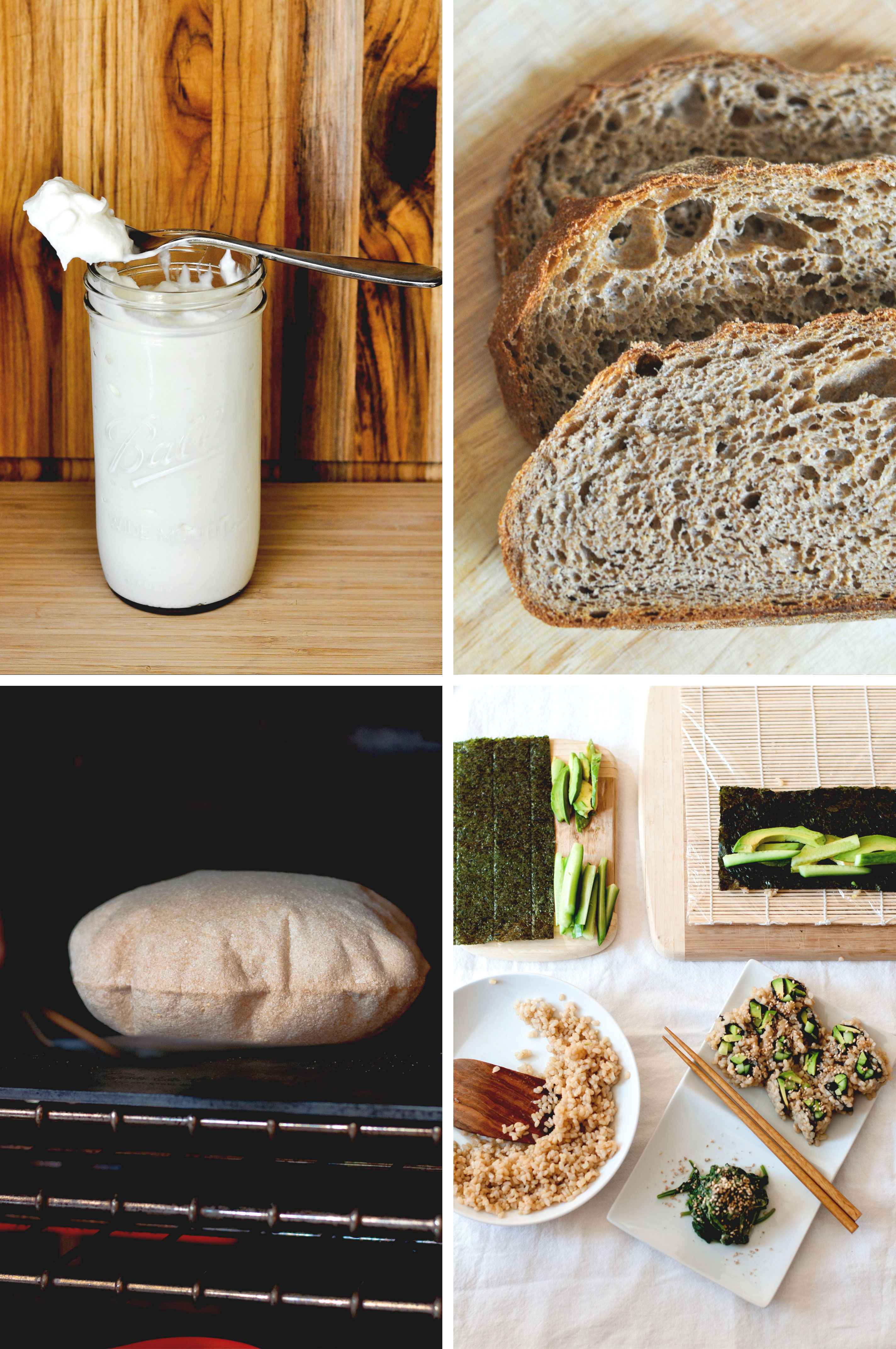 100% Whole Grain No Knead Bread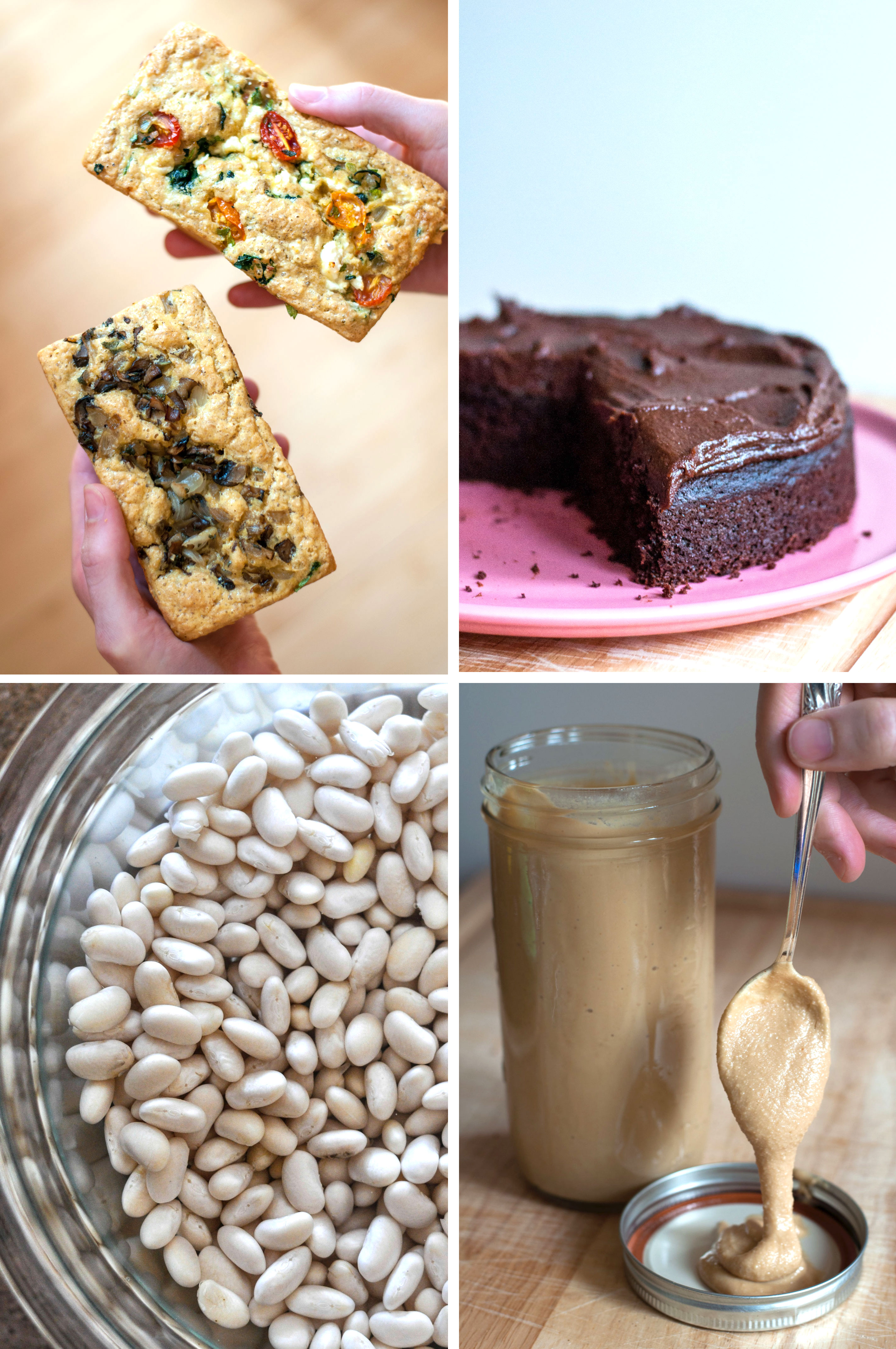 Whole Grain Chocolate Cake with Date Frosting
Some other delicious looking from-scratch recipes…
How To Make Almond Milk – Minimalist Baker
Holiday Fortune Cookies – Appeasing a Food Geek
Socca + Beet Top Pesto – Rooting The Sun
Tea Roasted Nuts – Faring Well
Sesame + Sea Salt Dark Chocolate Brownies – Happy Hearted Kitchen
Dark Chocolate Chai Truffles – Pumpkin and Peanut Butter
Easier Homemade Extra Flaky Crescent Rolls – Half Baked Harvest
Soft Pretzel Bread Buns – Hummingbird High
How to Make Homemade Ricotta Cheese – The Kitchn
And for those who want to make dog treats from scratch Alana's got you covered (cutest pics EVER)
Peanut Butter Naked Cake for your Pooch – Fix Feast Flair