Hello dere!  Hear that in the same Mel Brooks-inspired accent my grandfather would use to welcome me whenever I visited.  My name is Kathryn, and I am the writer, recipe creator/devourer, and photographer here.  I would love to hear from you.  Please send me an email or post a comment on any pages or posts that spark your interest.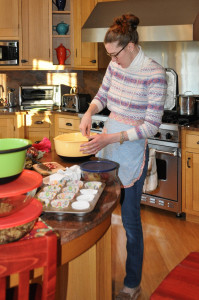 Hope to talk with you soon.
~Kathryn
kathryn (at) thescratchartist (dot) com
*If you are not familiar with the 2000 Year Old Man with Mel Brooks and Carl Reiner, forget about reading this blog and go YouTube it.  It will be the funniest 30 minutes of your life, topped only when you share it with someone you love.