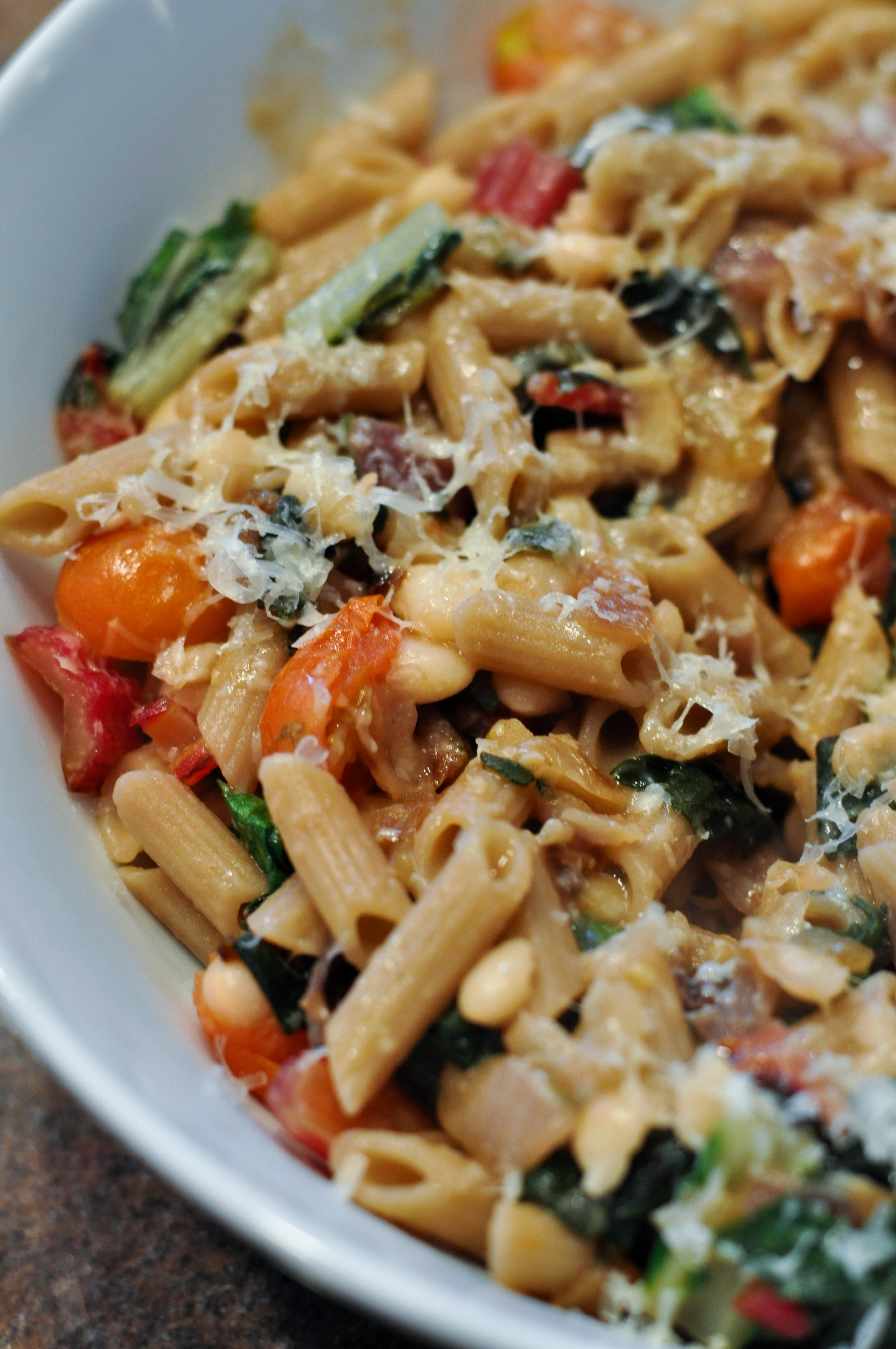 When there is nothing to say it is best not to say it…enjoy the pasta!

Cannellini Beans & Brown Rice Pasta
Ingredients
1 Medium size onion
10-15 Sage leaves
20 Grape tomatoes
8 Swiss chard leaves with stems
1½ - 2 Cups freshly made cannellini beans with their liquid
1 12 Oz. Box brown rice penne
2 Tablespoons extra light olive oil
Chunk of Parmesan cheese for grating
Instructions
Put up a pot of water to boil.
Dice your onion and sage and set aside.
Slice grape tomatoes in half the long way and set aside.
Lay one leaf of swiss chard flat on a cutting board. Slice off any part of the stem that doesn't look good. Dice up the remaining stem into small pieces. Slice the leafy part of the chard into four long sections (or more if you have a very large leaf). Then gather these sections together and cut them in the opposite direction to form small bite-size pieces. Repeat for the rest of your leaves and set aside.
Preheat a skillet and add 2 Tablespoons of oil and a pinch of salt. Add onions to heated pan (they should sizzle when they hit the pan. If they don't, wait for your pan to get hotter before adding more). Once the onions start to soften, reduce heat to medium/low and stir frequently. The onions should begin to brown shortly. Reduce the heat to low at this point and continue cooking until the onions are thoroughly browned.
Add a pinch of salt to your boiling water and pour in your pasta. Cook pasta al dente (it will cook further once it is added to the sauce).
Add sage to browned onions. Mix gently and let sit for a minute.
Add tomatoes to skillet and let cook for another 5 minutes.
Add chopped swiss chard to skillet and stir to coat all of the greens. Cook until greens just start to wilt.
Pile the beans (with about ½ cup of the liquid they were cooked in) into the skillet.
Stir everything together and cook on low heat until the sauce starts to thicken.
Drain your cooked pasta WELL.*
Add dried pasta to skillet with your sauce and mix to coat. Let everything simmer and mix for several minutes (while you smack your lips).
Serve with grated Parmesan cheese.
Notes
*Pasta that has not been drained and dried properly does not hold its sauce, and to add insult to injury, the water on the pasta dilutes the flavor of your well crafted sauce. Plan ahead and time it such that you can drain your pasta WELL.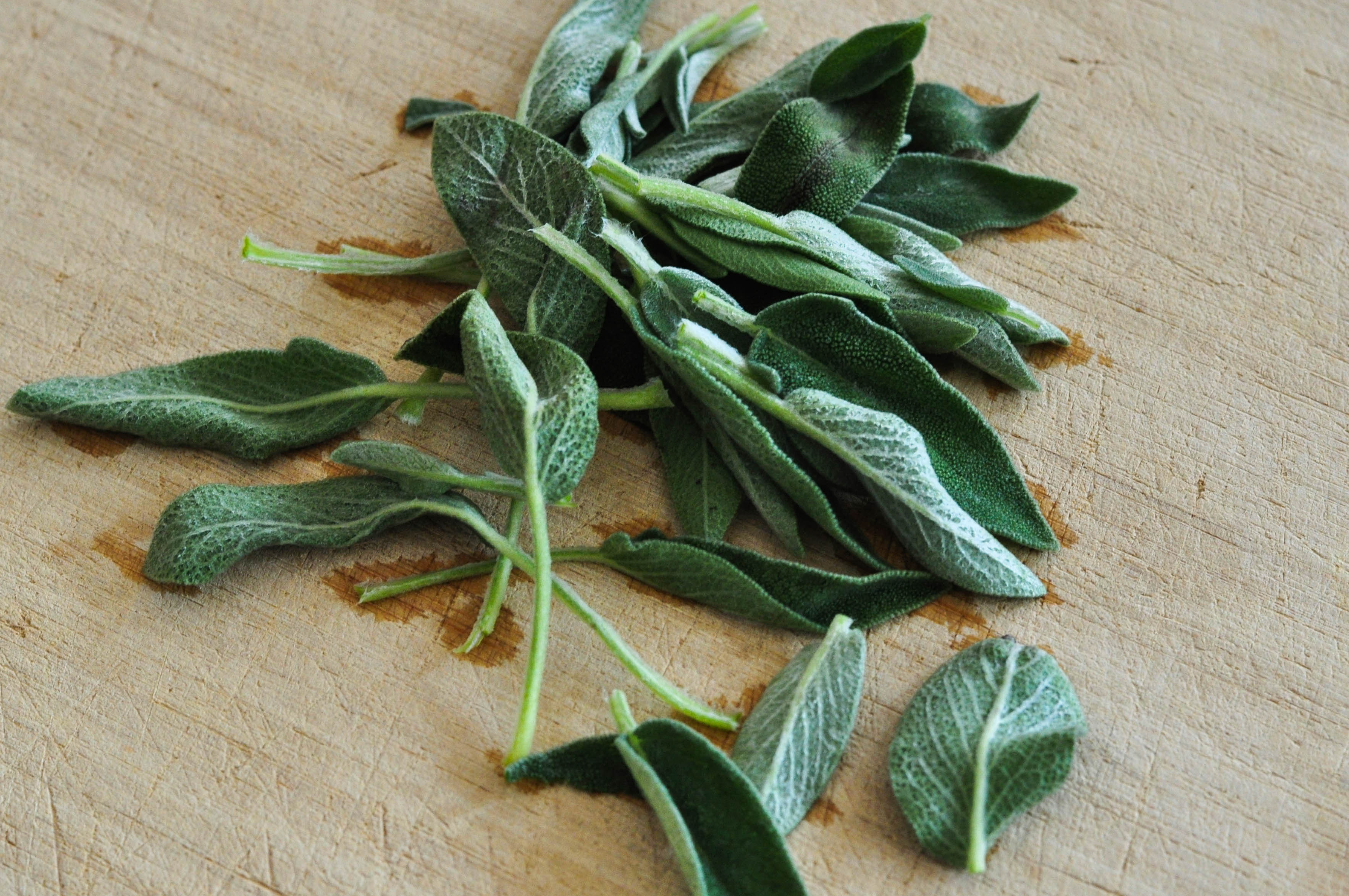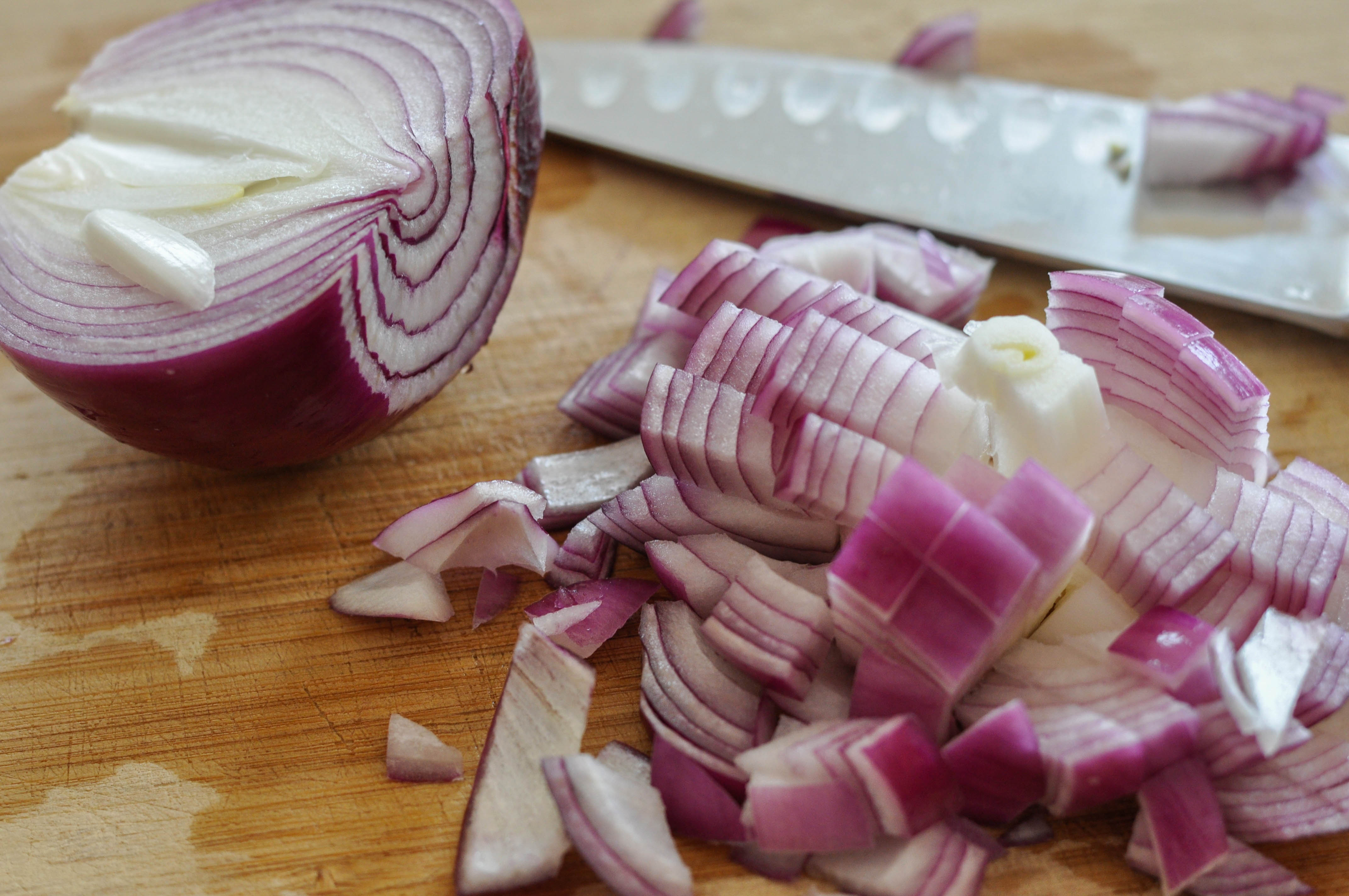 link