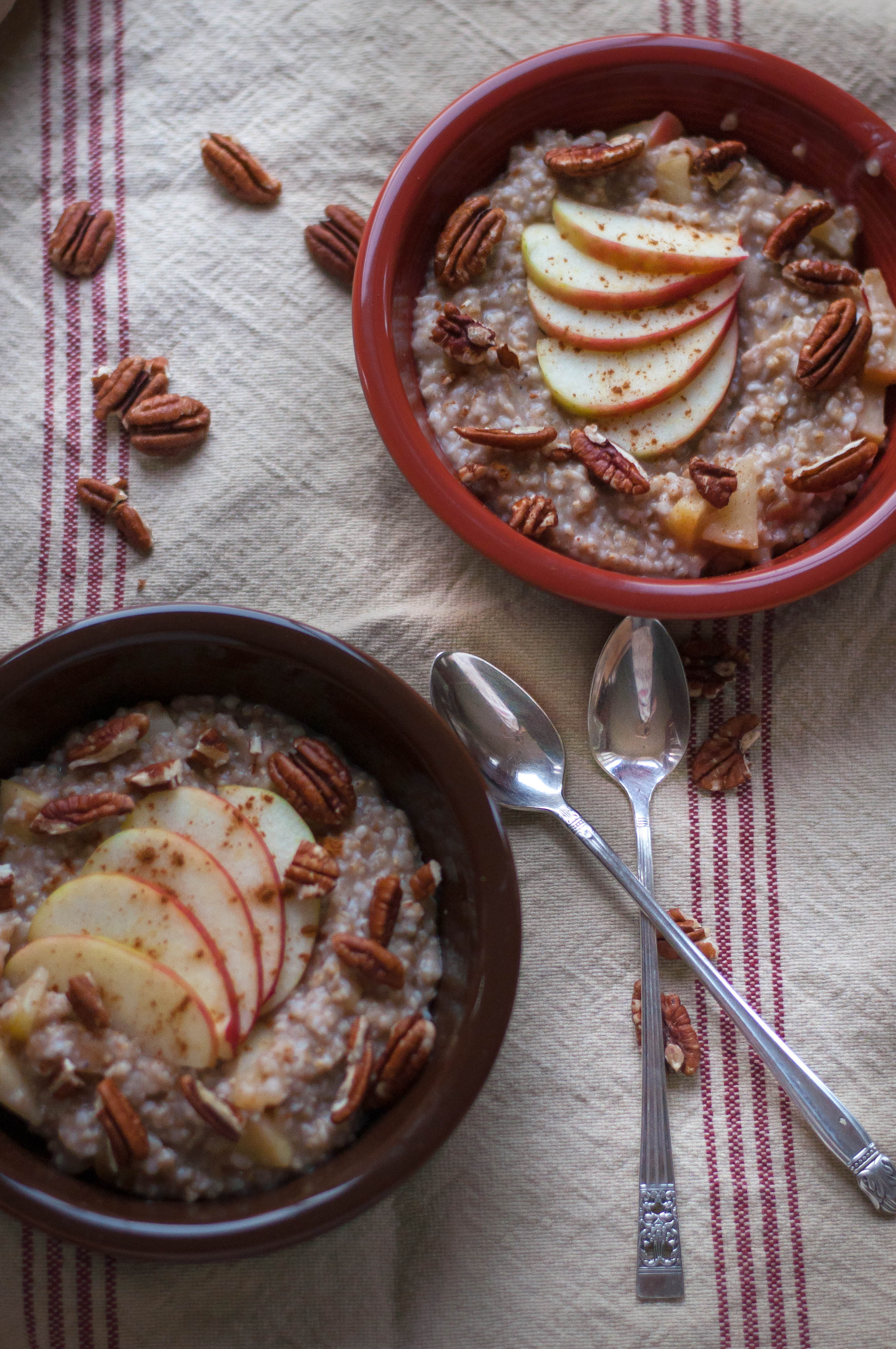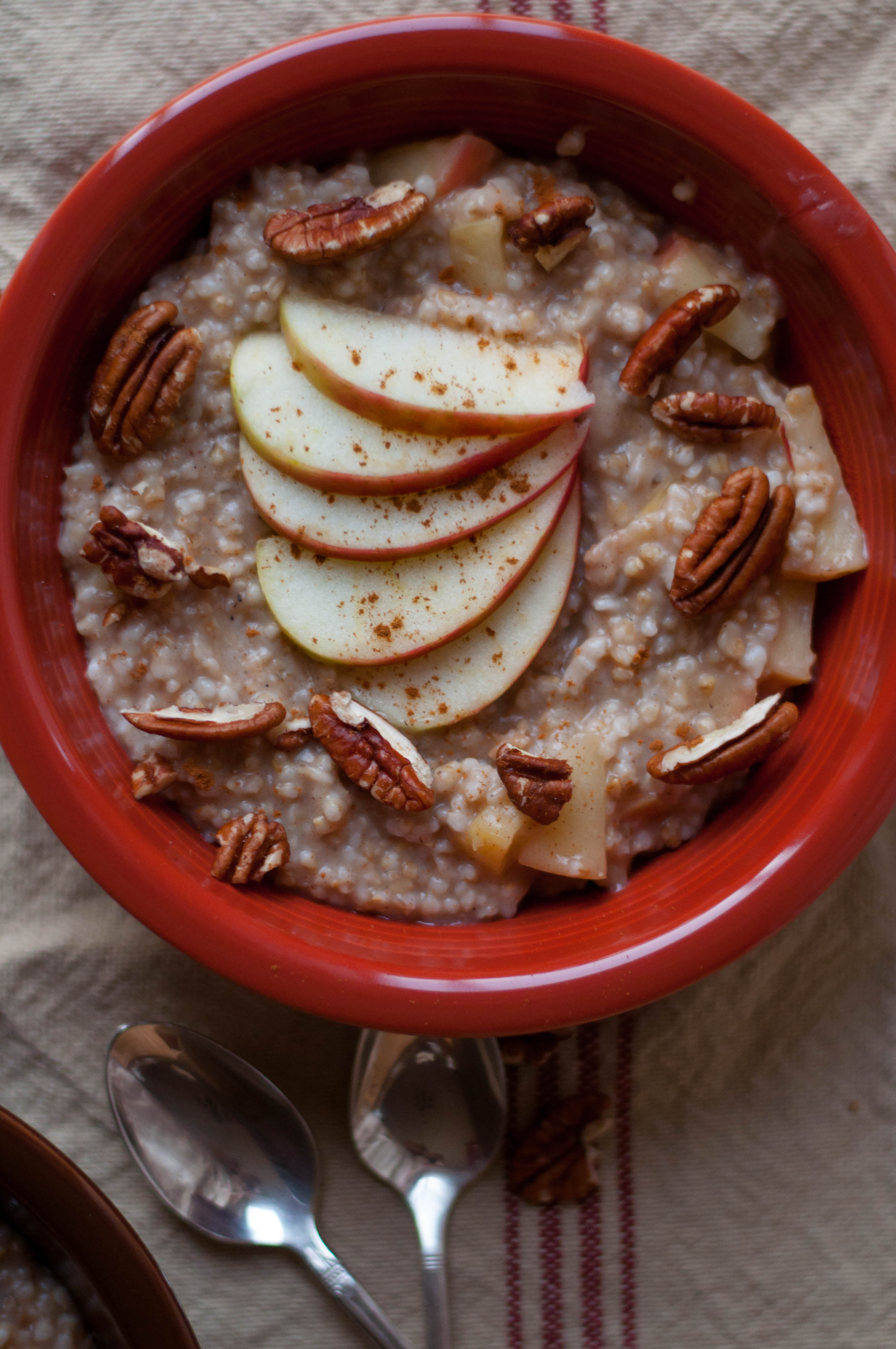 There has been some debate in our household about whether oatmeal is universally comforting.  Is it that dish that you can always rely on?  Is it one that warms you when you're cold…soothes you when you're ill…and keeps you feeling full, well into your day?  Or is it that gray cafeteria slop that clumsily sticks to the sides of your bowl in gelatinous clumps while you cringe with disgust?  Or, perhaps somewhere in the middle?  I am a glutton for extremes.  In our household, it is the former.  But there have been some run-ins with the aforementioned gray cafeteria-oatmeal here and there.  Which leaves me with the question: How do you feel about oatmeal?  Today, I would like to convert all of the nonbelievers.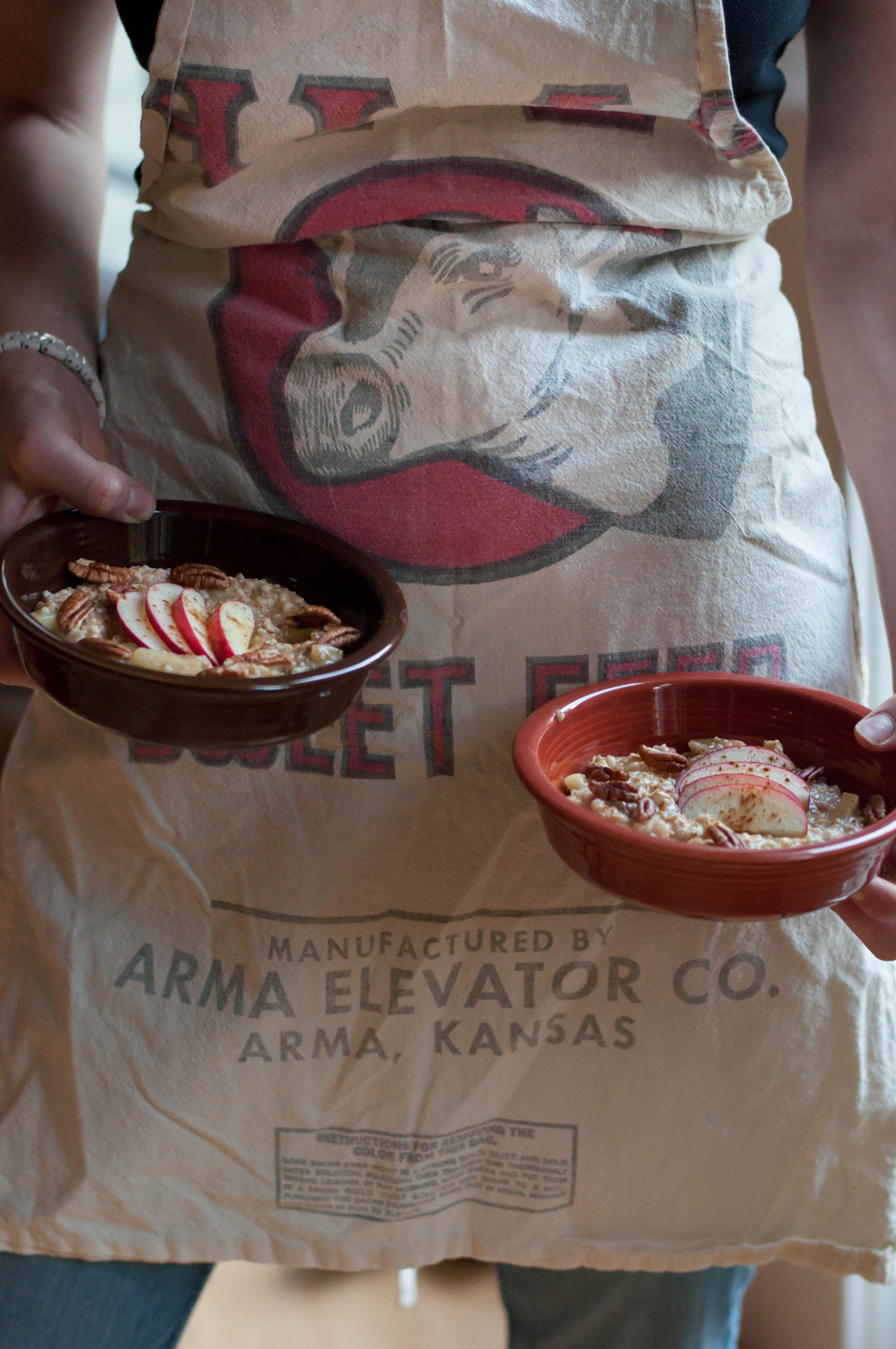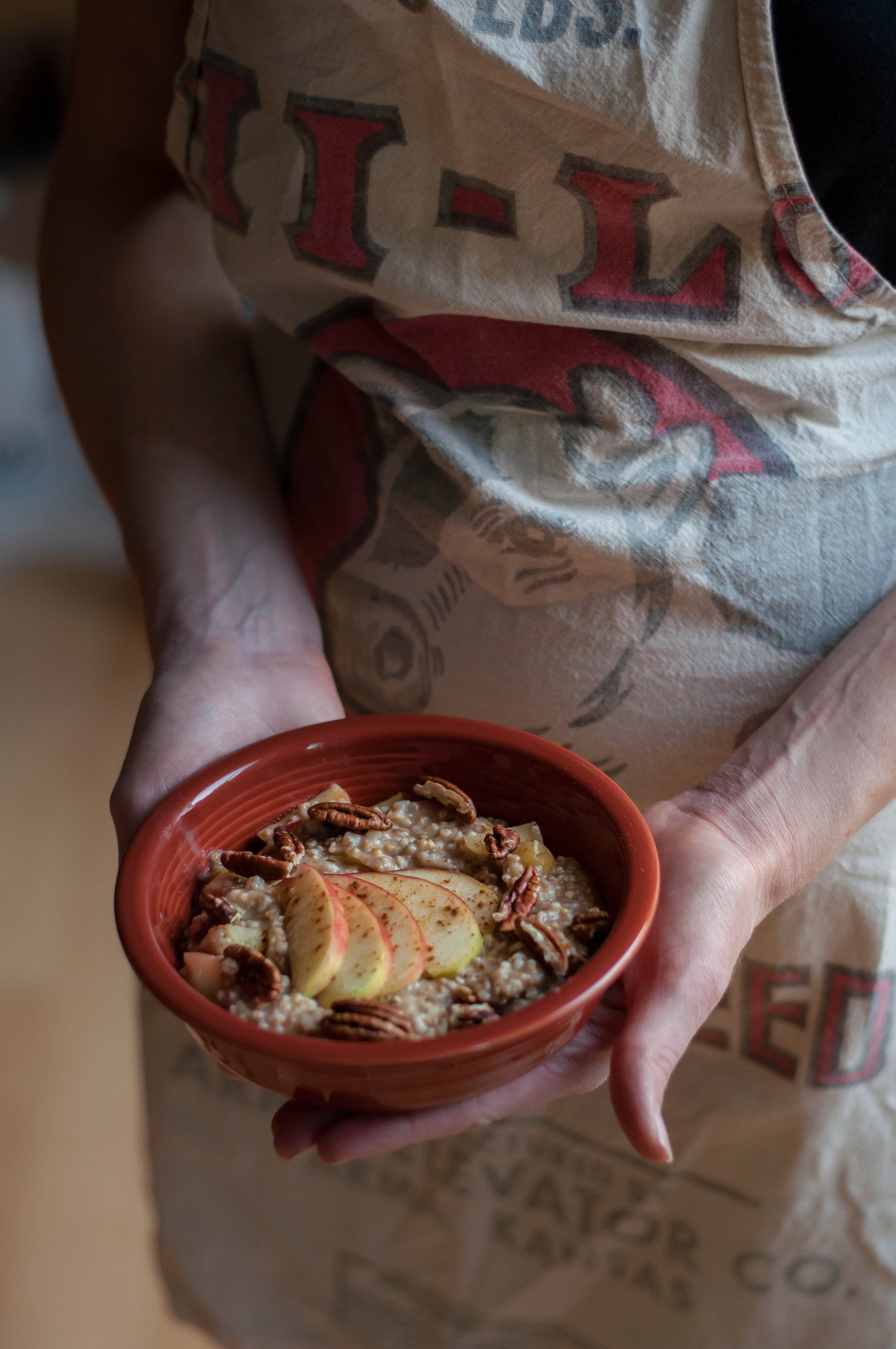 This bowl of oatmeal transcends all my other oatmeal experiences.  One word: miso.  I was reading around the blogosphere a week or so ago and I stumbled upon Betty's recipe for apple pie. She uses miso in her apple pie! Miso in apple pie!  Such a genius and inspiring combination.  I took the flavor combination in a different, more breakfast-appropriate direction (unless you are a pie-for-breakfast kind of person, in which case I worship you and wish I had your metabolism).  This oatmeal tastes like spiced apple pie and the miso adds a depth of flavor that is so satisfying.  I tried out this recipe multiple ways, with cardamom, without, with allspice, without, and my conclusion is: the more spice the better.  I like it best with cardamom.  I make breakfast for my sister every morning and she was not so thrilled with either spice.  So, you can eliminate the spice altogether and still have a delicious bowl of oatmeal to enjoy.  Especially if you are making this for young children or adults with unsophisticated palates (haha just kidding, sis).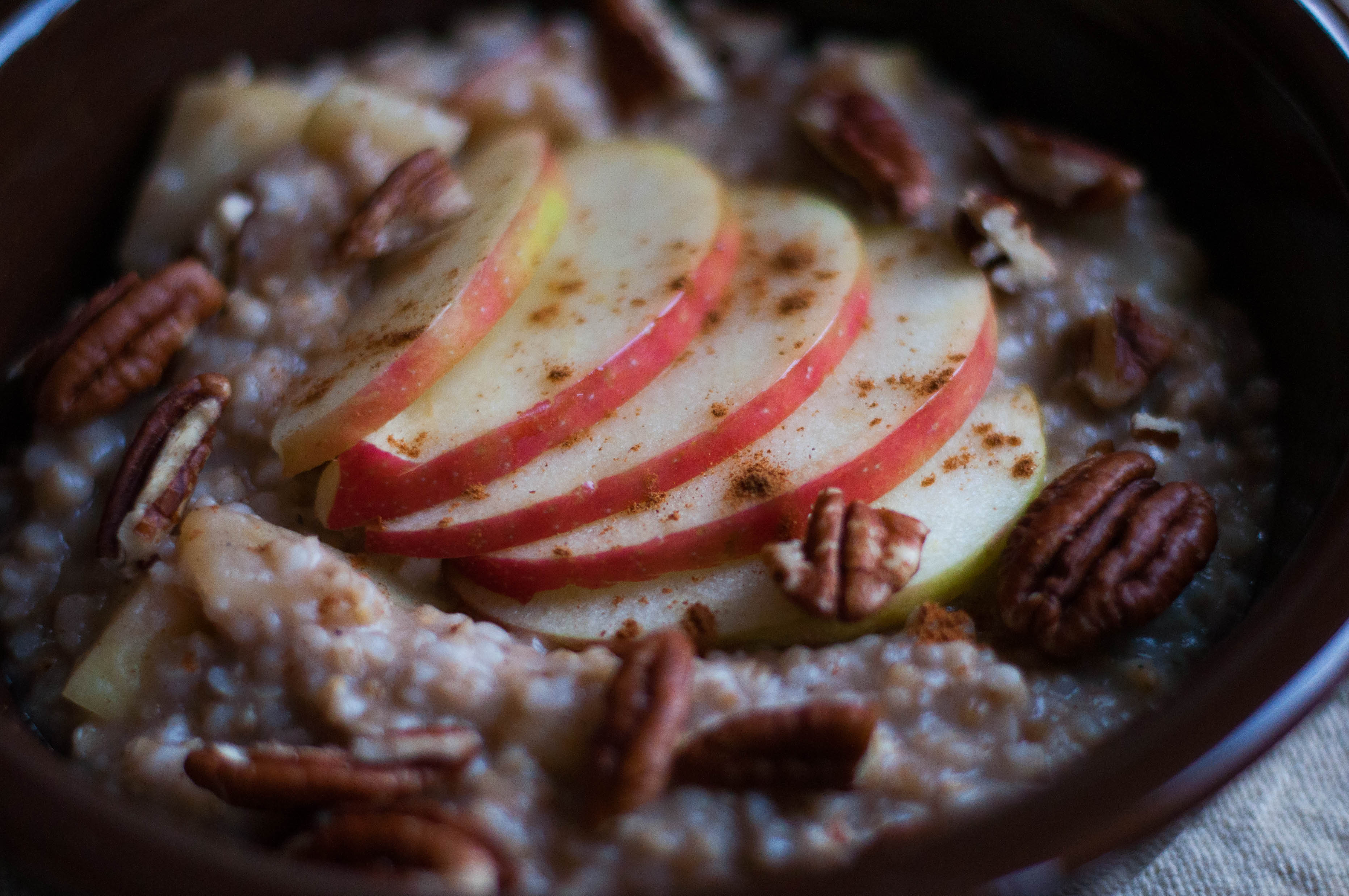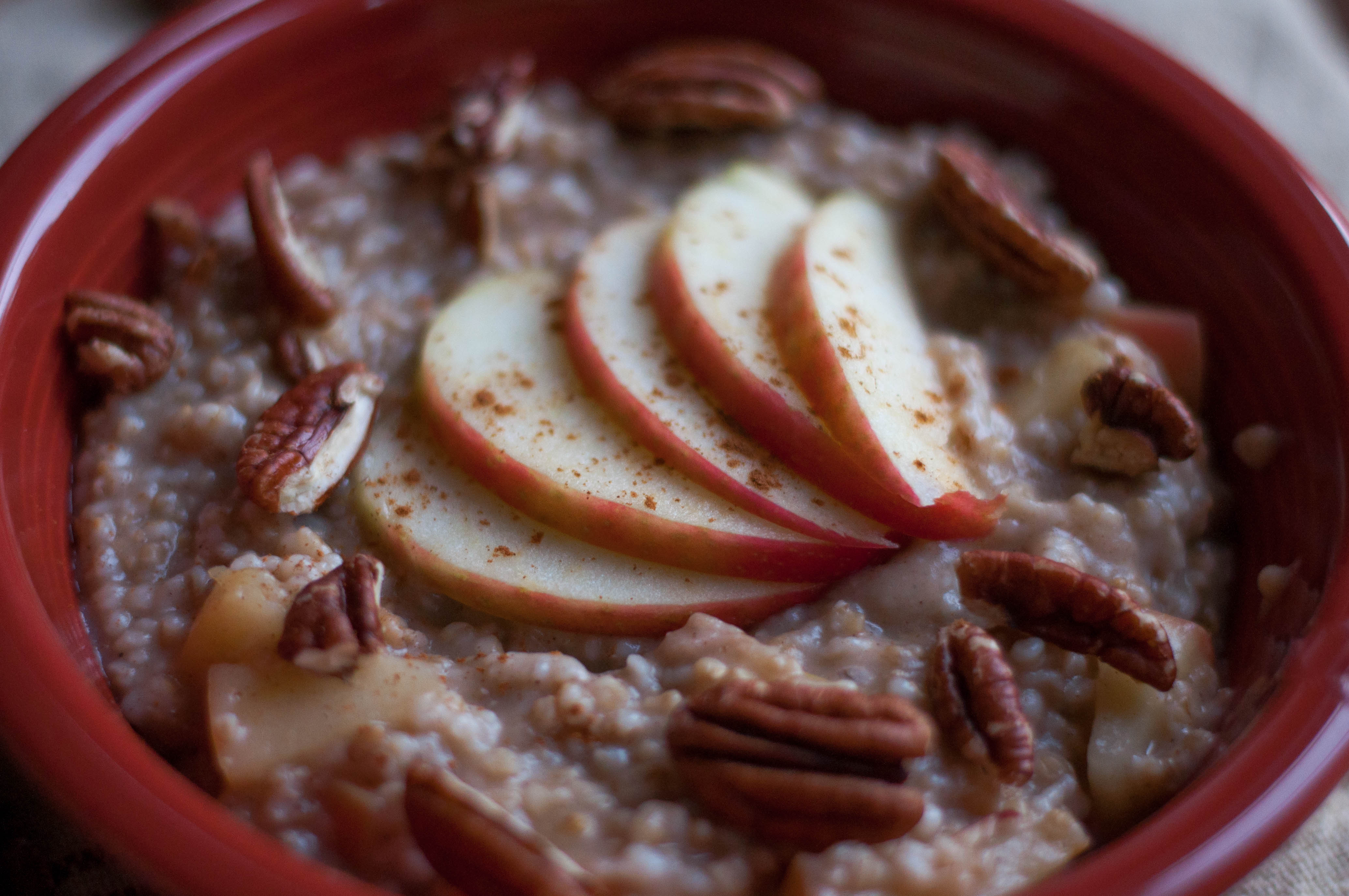 So, when some good friends of ours sent us a large carton of fresh-from-the-orchard Honey Crisp apples the size of grapefruits, I had the perfect excuse to roll up my sleeves and get recipe testing.  Thank you for all of these beautiful and HUGE apples Matt & Anne!  I owe you some apple & miso oatmeal.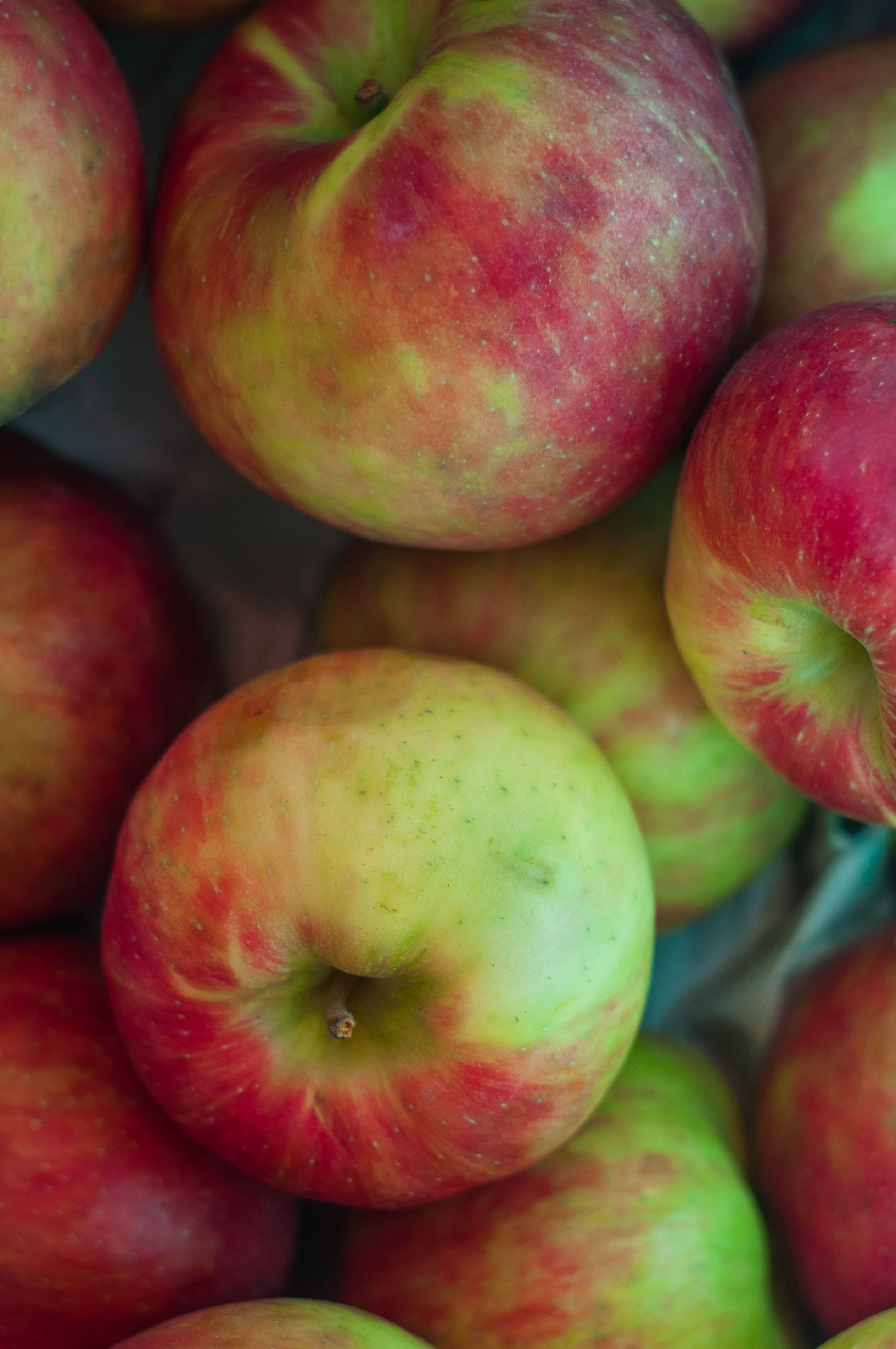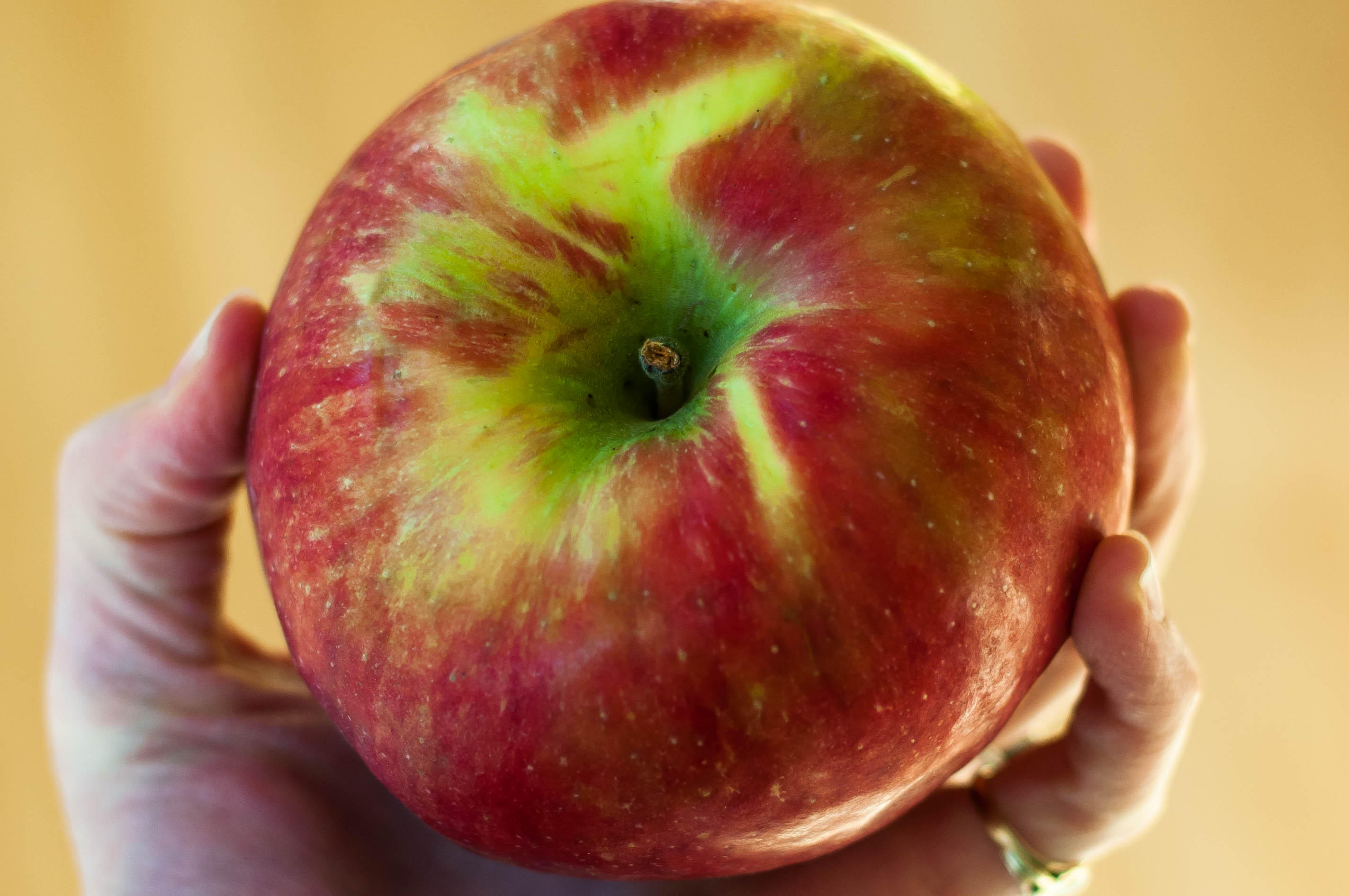 Many of my recipes come to me as if by surprise.  A spark of an idea from something I read, saw, or ate that turns into a new dish.  I am a very organized person.  With work and with my personal life, I have everything scheduled and mapped out.  I never forget to change an air filter, and you can count on me to be exactly where I said I would be exactly when I said I would be there.  In fact, it is my job to be that way.   However, so far, my natural rhythm with this blog seems to be quite the opposite.  I have no idea how I manage to come up with a new recipe each week.  If you were thinking I have a publishing schedule…that I am months ahead with recipes and ideas, you would be wrong.  I shock myself each week that I have something new to share here with you. Being creative on a schedule just doesn't work for me.  As soon as I start using the effective/scheduling part of my brain, the creative muse seems to evaporate.
I am taken by food, and photos, and writing.  It really feels like a gift every time I have an idea for a recipe, learn a new way to capture what I see, or think of a phrase, idea, or story that I want to share.  It doesn't seem like I come up with the ideas, but more like they come to me.  And what I am noticing is that it doesn't come to me on a schedule.  So, I am really grateful that I keep being given these gifts of ideas, these pushes to make, create, and share.  It seems strange to hope for something that is solely in my control.  But I really hope I never lose the push to create and the ability to turn ideas into reality.  Even though I know this is all in my control, sometimes it feels like there is something else too.  It is an incredible balance to strike between experiencing responsibility for your life while simultaneously being grateful for the gift that it is.  Bottom line: I love sharing the recipes that come to me, with you.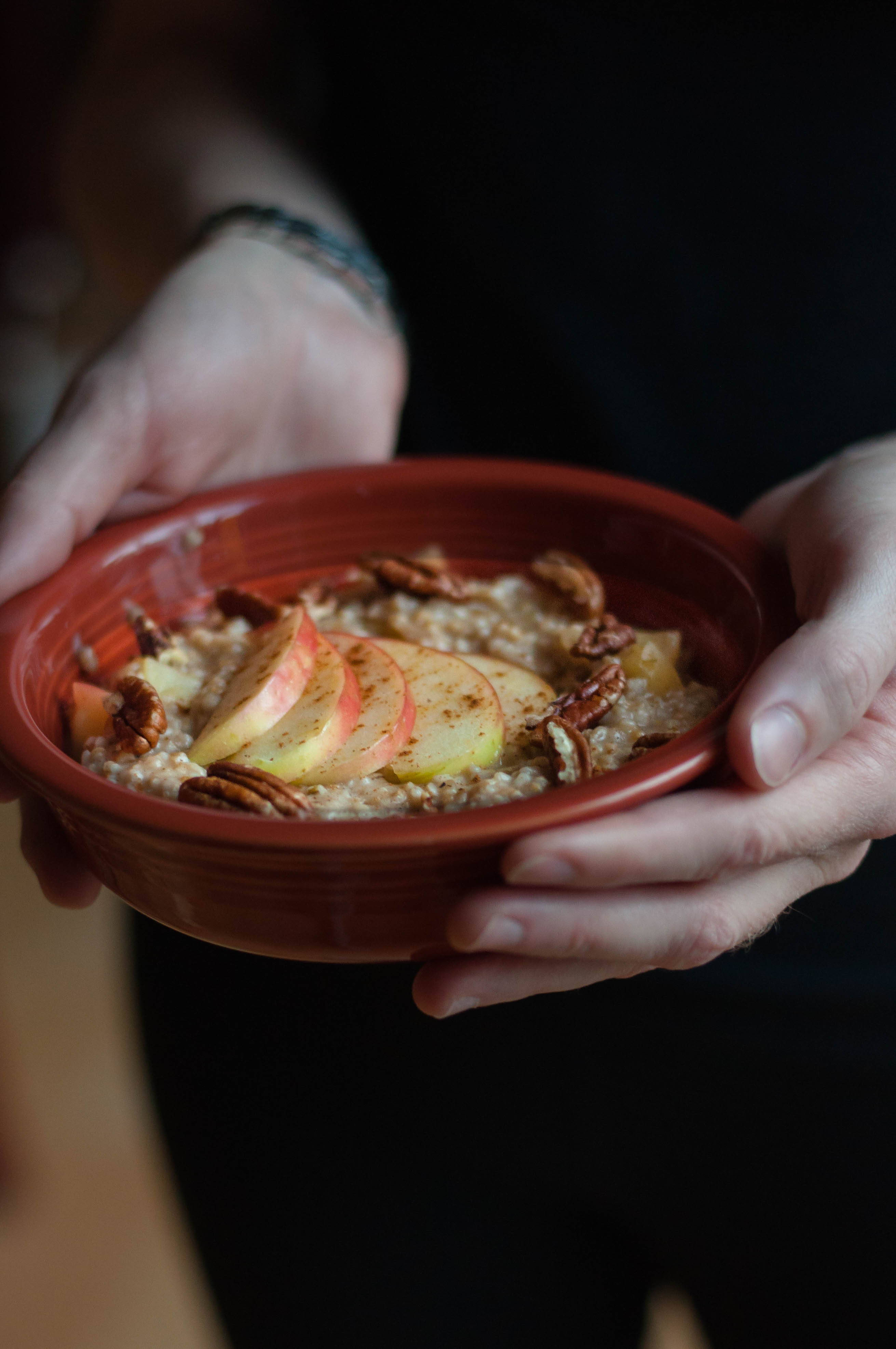 Overnight Apple & Miso Fall Spiced Oatmeal
Ingredients
½ Cup steel cut oats
2 Cups water
2½ Teaspoons white miso paste
½ Teaspoon salt (You might like less. I like my food salty.)
1 Tablespoon maple syrup
½ Teaspoon cinnamon
¼ Teaspoon ground nutmeg
¼ Teaspoon ground cardamom (break open the shell and grind the black seeds with a mortar and pestle)
1 Medium-sized honey crisp apple chopped into ½" chunks
Handful of pecans
Optional: For more creaminess add a pat of butter
Option 2: Substitute allspice for cardamom
Instructions
The night before:
Bring two cups of water to boil.
In a small bowl measure out your miso. Ladle out some boiling water and stir into miso. Mix with a fork until dissolved.*
Add ½ cup of steel cut oats + ½ teaspoon salt to the pot with the boiling water and reduce to simmer. Add your dissolved miso mixture into the pot with oats.
Cook for 1 minute.
Cover and place in fridge once the pot has cooled down (about an hour).
If you have a tight morning schedule grind your cardamom and grate your nutmeg the night before.
In the morning:
Remove oatmeal from the fridge and heat over medium low flame.
Add ground spices, maple syrup, and apple, mixing well to combine (add butter if your using).
Cook for 15-20 minutes depending on how thick you like your oatmeal. Stir occasionally.
Remove from heat and let stand for five minutes.
A gelatinous substance might have formed on the top of your oatmeal from the oats. Just stir it into your oats.
Serve with some fresh apple and pecans. Homemade peanut butter swirled in is incredibly good too!
Notes
*It is important not to mix your miso into the pot of boiling water. I don't completely understand the chemistry here, but boiling miso will eliminate its healthful effects.
P.S. Are you in love with my cow apron as much as I am?  OK, probably not, but you should be.  It is made from an old feed sack that my mother bought in the 1970s.  I LOVE IT!  You
definitely
don't need an apron to make this oatmeal, but if you have a really cool one like I do, then you
definitely
should wear it.  If you don't have said apron, you need to let eBay into your life.